Overview
One of the best things about iPhones, especially for the younger generation, is the ability to play games on them. With iPhones, you can now play your favorite games and there are options that you can download for free or buy for a small fee. One of the most popular games in iPhones is tank games. The following are five of the most popular tank games for the iPhone.
T.A.N.K. Arena Battle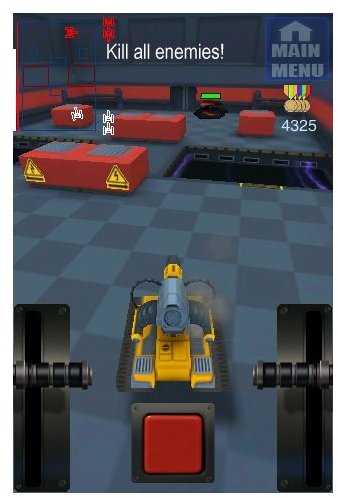 The goal of the game is to keep your tank safe at all times while trying to destroy and attack your enemies. This is a game of sneaky planning and sly execution. As you start at beginner level, you need to develop the necessary skills and must destroy your opponents. Once you are successful, your skills will develop, as well as your equipment and ranking. You status will level up from soldier to general. This game is developed by G.A.M.E.S. It is a wonderfully designed 3D tank game with high quality graphics and 3D animation. You can purchase this game for only $0.99.
SuperTank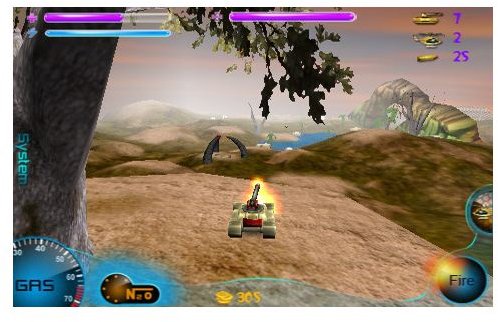 The SuperTank game is another 3D tank release that you can download and play on your iPhone. The rule of the game is very simple. The copter will escort you to the "Crazy Island". Once you get there, the copter will drop you off on the island and your duty is to destroy and kill all crazy tanks. What makes this game unique is its capacity to lock the aim or target the same way real missile or weapon does.
You can download and buy this game from iTunes for $0.99 only. Although this game is just like your average flash shooter game, it is still very interesting, engaging and addictive. With its exciting and increasing challenges for every stage, you'll be sure to enjoy this game.
Tank Wars iPhone Game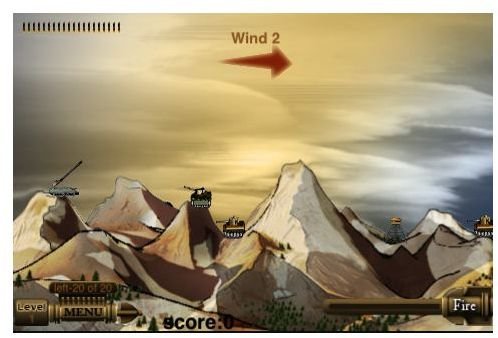 The Tank Wars game was developed by the T-bone Company and can be purchased for $0.99 in iTunes. It is one of the best weapon filled games on the market today. And with its amazing graphics and the latest controls, you will definitely get hooked with this game. The game is simple, easy yet very exciting. The main idea of the game is that you have full control over your tank. Through the touchscreen, you'll be able to move, fire and destroy your opponents.
Crazy Tanks iPhone Game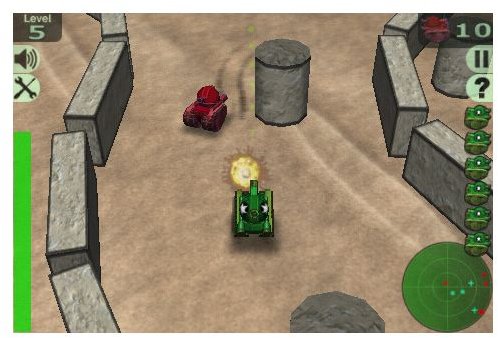 The Crazy Tanks game is a free game for iPhone that you can download through the link below. It is one of the most addictive and exciting 3D games on the market today. With the use of your iPhone, you can drive your tank by sloping and tilting the device. The goal is to hit and destroy your opponent's tanks. With every hit you make, you can collect power-ups, restore your health, upgrade your weapons and shields.
iTankster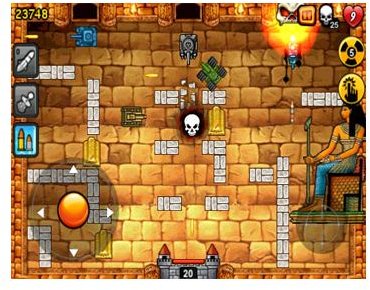 Another fun and addictive tank game that you should try is iTankster. This game lets you enter the world tanks. The goal of the game is to destroy your opponent's skull and collect Crystals. You should destroy your enemy before the enemy tanks get the chance to destroy your castle and get your flag.
The game features 10 maps with 30 addictive levels. It also has a wonderful 3D graphic design. With this updated version, you can be sure to get the action game that you desire and best of all, you can download it free of charge!