Ten of the Best EA Mobile Games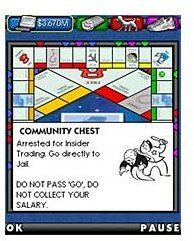 Monopoly Here and Now
Monopoly Here and Now is an extension of the classic and popular Hasbro board game. This EA mobile game comes with a modern twist as is obvious with the eight animated tokens which include a hybrid car, a laptop, fries and a mobile phone. Included in this edition are new locations from around the world.
The game is played by outsmarting your opponents and building an immense business empire by purchasing real estate and then charging your opponents rent on the properties you own. Basically you need to be the wealthiest person in the game to emerge victorious.
You can get Monopoly here and Now for $2.49 from here.
Jewel Quest 3 World Adventure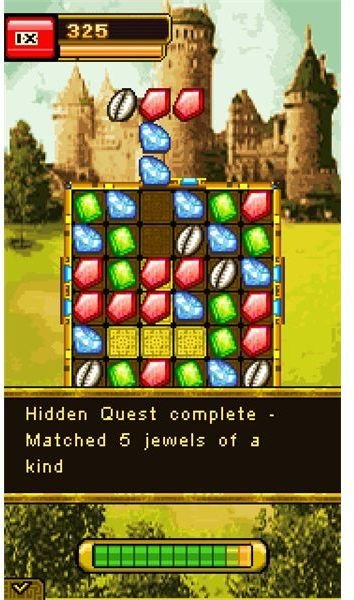 Jewel Quest 3 World Adventure is a jewel stacking game that builds on the previous success of the Jewel Quest trio. The aim of this EA mobile game is to help professor Rupert and Emma as they travel around raiding ruins. You can collect Jewels by stacking them up in sets of three or more and have them turn in to gold and points. As you do this you are able to advance to more levels. There is a more comprehensive review of Jewel Quest 3 for mobile phones here.
Visit this link to buy and download Jewel Quest 3 World Adventure for only $3.99.
Scrabble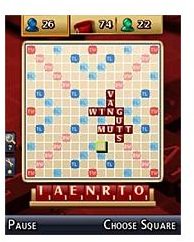 Scrabble is an EA mobile game that builds on the classic Scrabble board game. EA Scrabble supports single or multiplayer modes. In single mode you can play against your phone. In multiplayer mode you can use pass and play. This board game comes with interesting animations to shake things up a little. EA Scrabble is a game that will appeal to serious linguists as well as casual gamers.
Use this link to buy EA Scrabble for $1.99.
Need For Speed Undercover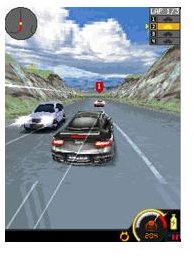 Right out of a long line of Need for Speed titles, the Need For Speed Undercover mobile game is a racer game full of action and fun. Need For Speed Undercover is based on the underground street racing sport and it features cops, other racers determined to win, betrayal and hot pursuit. There are two game modes in Need For Speed Undercover - Career mode and Quick Race Mode.
Make a point of getting this EA mobile game and enjoying the fun for yourself. Download Need For Speed Undercover for only $2.99.
Tiger Woods PGA Tour 07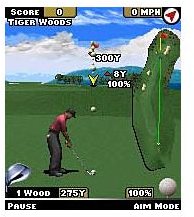 Be a pro golf player with EA Tiger Woods PGA Tour 07 right on your mobile phone. Compete on up to six world class courses with golf greats such as Colin Montgomerie, Vijay Singh, and John Daly. There are broadcaster commentaries and 3D views of every play including putts, eagles and more. You can also track the longest drives. Win trophies with your clever shots in this mobile golf game.
Visit this link to buy and download Tiger Woods PGA Tour 07 for $2.99.
Bejeweled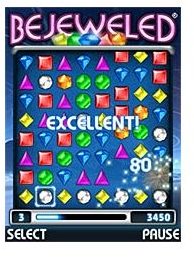 This classic gem swapping puzzle game Bejeweled from EA is a graphics enhanced game that is full of fun. The aim of this EA mobile game is to string together three or more gems with surprises and excitement along the way as you advance through different levels. You can either race against the clock or play it in normal mode.
Bejeweled is available from EA for $1.99. Go to this link to download Bejeweled.
Tetris Blockout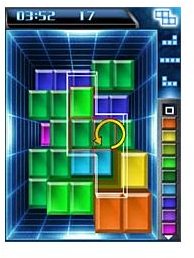 Tetris is probably one of the most popular games on mobile phones ever. EA takes Tetris, the falling blocks game to a new level. Just like the original Tetris, in Tetris Blockout, the player has to stack blocks by matching where they fit to complete a row of fully filled slots. The twist here is that the player has to do all this in 3D.
Tetris Blockout comes in three modes. Classic Marathon mode, Ultra how many lines can you clear in two minutes? and Forty Line, how fast can you clear forty lines?
Download Tetris Blockout here for only $2.49.
EA Sports FIFA 10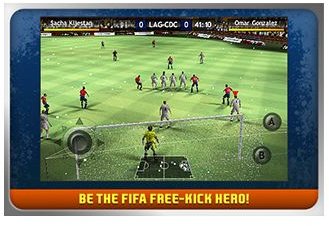 Become a pro football player with EA Sports FIFA 10 and play against the stars such as Rooney, Gerard and others. With stunning graphics and realism, this EA mobile game is bound to keep you captivated. You can choose the league of your choice or play for your country. You can play multiplayer in Wi-Fi mode and even build your own player in this iPhone and iPod touch mobile game.
You can buy EA Sports FIFA 10 from iPhone App Store also through iTunes for only $6.99.
JAMDAT Bowling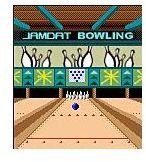 Another extremely popular EA mobile game, JAMDAT Bowling can turn you into a pro bowler with just your thumb. Play this mobile game by adjusting the power and spin on your bowling ball and send it toward the pins to rack up points. The game comes with different views to watch the ball on its way towards the pins.
Buy and download JAMDAT Bowling for $1.99 here.
The Sims 3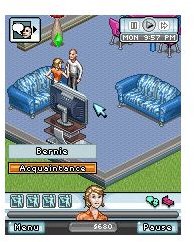 Based on the number 1 PC game franchise of all time, EAs The Sims 3 brings new and exciting gameplay to your mobile phone with endless possibilities for enjoyment! Fulfil your Sims' destinies and make their wishes come true. You create and customize your Sims appearance and personality and take them out into the new world of activities like fishing, gardening and cooking all in this popular EA mobile game. Read our full The Sims 3 for iPhone review.
To check it out for yourself buy and download The Sims 3 here for $2.99.