Top 10 Nokia 5800 Games – Best Free and Paid Games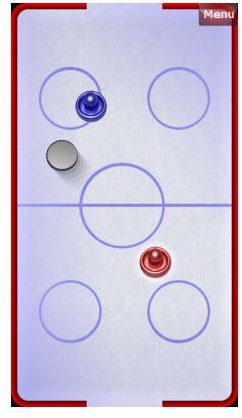 With a 3.2-inch wide touchscreen display and accelerometer, the Nokia 5800 can be an excellent gaming device. Users can play some great 3D games like Doom and other 2D Java and Flash based games. The touchscreen interface and motion sensor makes gaming quite fun and exciting. You can play some excellent 3D racing games and dice simulators, thanks to its accelerometer and proximity sensing capabilities. But that doesn't mean there's no room for strategy or puzzle games. In fact, there are a variety of puzzlers and a few real time strategy games that can be played on the Nokia 5800. So, here are some of the best Nokia 5800 games that cover almost every genre of mobile gaming.
10. Air Hockey Touch
One of the joys of owning a Nokia 5800 device is its nifty touch interface, which also makes gaming quite fun and interesting. Air Hockey Touch utilizes Nokia's responsive touchscreen to provide a smooth gaming experience. You can move your mallet with your finger or the stylus. There are many AI opponents and excellent gameplay levels to keep gamers busy for hours. The game is available free (ad-supported) and is an excellent pocket version for Air Hockey fans.
Download Air Hockey Touch Free From Nokia Ovi Store
9. Snake Revolution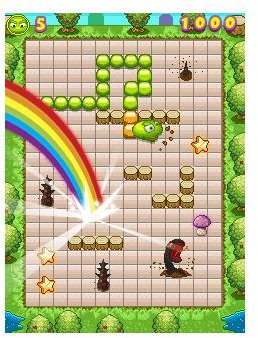 There was a time when basic mobile phones had a pre-installed pixelated snake game which we used to play like crazy in our free time. With the smartphone revolution, times have changed and new games with superb graphics and great gameplay have replaced monochrome mobile games.
With time, Snake has evolved too and this time it is better than ever. Aptly named Snake Revolution, this touchscreen game has over 80 levels of complex mazes to navigate. You will have to save the Kingdom from a variety of bosses through 4 snake worlds. There are challenging boss-fights and power-ups galore. And if you don't like the story mode, then get the best fast-paced action in the classic mode. With good 2D graphics and fun gameplay, Snake Revolution is one of the best free games for the Nokia 5800.
8. World Treasure Hunter Deluxe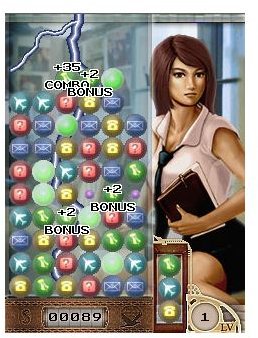 If you love to play Jewel Quest-like Nokia 5800 games, then this game is a must-have. World Treasure Hunter Deluxe puts you into the shoes of a treasure hunter on the hunt for precious jewels scattered throughout the world. There are many challenging levels, bonuses and plenty of surprises. What's more, there are some beautiful ladies to accompany you on your quests. Nokia's touch interface helps you to easily rotate and place the jewels with your stylus or finger. With intuitive controls, plenty of unlockable content, varied locations and good visuals, World Treasure Hunter Deluxe is a great puzzle game.
Download World Treasure Hunter Deluxe
7. California Gold Rush
With a mix of strategy and adventure, California Gold Rush is one of the best Nokia 5800 games. Set in 1840s California, the game tests your reasoning skills and reflexes to mine gold for a wealthy landowner. You will have to hunt for gold and artifacts, but also keep an eye on cave bats and other nuisance-makers. On your Nokia 5800, you will have plenty gold-digging fun, thanks to the responsive touchscreen. The music's good and will remind you of classic country songs. If you like free games for Nokia 5800 with a Gold Rush theme, then you must own this game.
6. Tekken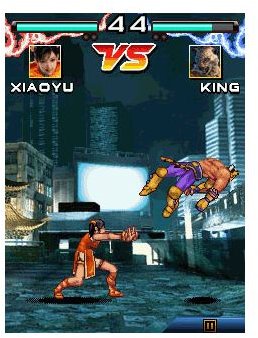 A fighting game on your sleek Nokia 5800! Well, that's what most gamers would certainly wish for. And Namco Bandai has fulfilled every gamers wish. The mobile version of Tekken has everything a player wants - good 2D visuals, solid kicks and punches and awesome combos.
With story and arcade mode, Tekken presents a good overall action game for Nokia 5800 gamers. You can also unlock costumes and various playable characters once you complete the story mode. The 2D visuals are quite reminiscent of the old Tekken games played on the Nintendo Entertainment System, but more polished. The game is available for free for a limited period at Nokia Ovi Store.
5. Stolen in 60 Seconds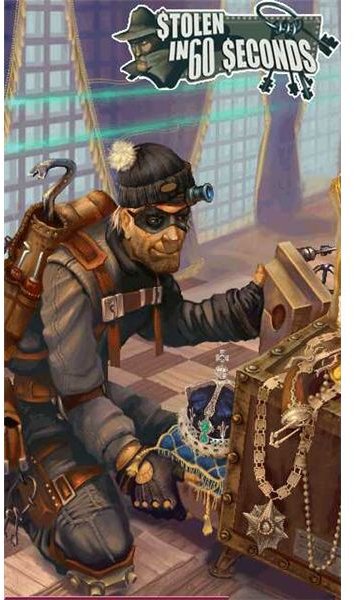 Heist games are not that popular in any platform, whether PC, console, portable gaming system or mobile. But, Herocraft surprised us with Stolen in 60 Seconds, a unique heist game which involves stealing valuable jewelry from a jeweler.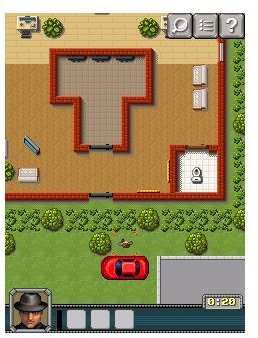 With a nice combination of strategy and puzzle, the game lets you plan your robbery, supply equipment to the executors and go through complex brain teasers and quests to break through the jewelers shop. So, step into the shoes of a burglar and let the robbery unfold in real time in Stolen in Sixty Seconds. You can download the trial game and if you get the drift, download the paid version for $3.99. This game is played from a top-down perspective and has nice 2D visuals and contextual sounds.
4. Marble Maze Classic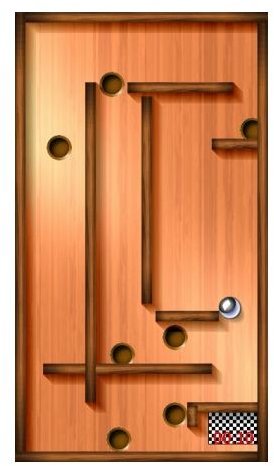 The popular Marble Maze game can now be played on your Nokia 5800, and the best part is that it is available free (ad-supported). With 80 challenging fields and a completely new physics model, Marble Maze Classic is perfectly optimized for the Nokia 5800, fully utilizing its accelerometer while presenting a challenging labyrinth to gamers. So, if you love free games for Nokia 5800 with accelerometer support, this is the game to download and play. Looks simple, but is quite challenging!
Download Marble Maze Classic Free
3. Art of War 2: Confederation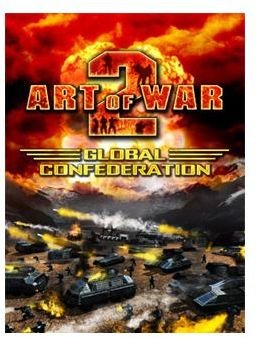 The wide touchscreen display of the Nokia 5800 can add a lot of fun while playing games. You can slide your finger to move a character, tap to hit an enemy or collect an artifact. What was truly missing was a real time strategy game that fully utilized the Nokia 5800's touchscreen interface, allowing gamers to select armies by dragging their stylus, build commercial and military structures by tapping the sub-menu and move forces strategically to counter-attack enemies.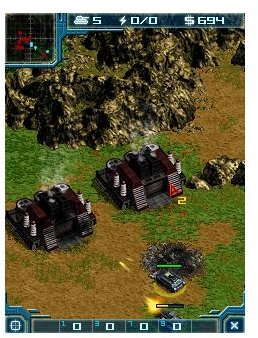 Herocraft's Art of War series of games has truly revolutionized RTS gaming on touch-enabled smartphones and PDAs by offering the same level of strategic excitement experienced on a PC. With excellent quasi-3D models on an isometric perspective, Art of War 2: Confederation is a must-have for any RTS fan. There's a 7-mission campaign and custom mode where you play individual scenarios. With a variety of units and structures, Art of War 2 provides captivating gameplay and is one of the best, if not the best Nokia 5800 game.
Download Art of War 2: Confederation Trial Version
2. Resco Bubbles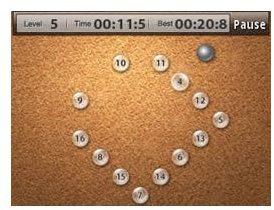 A challenging action puzzle game, Resco Bubbles has numerous explosive levels. The main premise is to pop a grid of bubbles with a metal ball quickly to advance to the next level. The game utilizes the Nokia 5800's accelerometer to the full and gives a realistic ball-bouncing feel while playing. With 60 challenging levels and a calibration feature, Resco Bubbles is one of the most exciting Nokia 5800 games with accelerometer support. However, to ensure smooth gameplay, please upgrade your firmware to v20. You may have issues with old firmware.
1. Moolan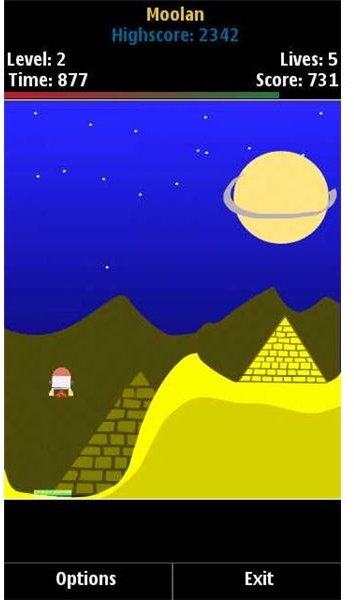 While most games for the Nokia 5800 use the accelerometer or the touch interface, Moolan is something that every gamer must download because it uses everything, including the proximity sensor and front camera, of your Nokia 5800 smartphone.
The main goal is to fly your own space shuttle over four dangerous planets ready to be explored. You will have to tilt the phone left or right to steer your spaceship through dangerous levels. If you want to accelerate the speed of the space shuttle, just place your palm over the proximity sensor. And if you want to refuel, just shake the phone to see your space shuttle's tanks fill up. Moolan is a nice 2D game and is a nice choice for gamers who want unique free games for Nokia 5800.
Note:
Before downloading any games from Nokia Ovi Store, don't forget to set your mobile (Nokia 5800 Xpressmusic or Navigation Edition). Also, register your email with Ovi before you download any game.
For free ad-supported games, make sure your mobile has an internet connection for game startup. Without internet, the game won't activate.