Free Hidden Object Games for Windows PC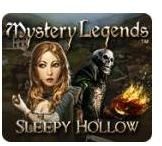 Hidden object games have grown in popularity over the past few years, more so with the ability to play free hidden object games online and not have a game disk you won't use after you've completed the game. Some sites offer in browser play online without a download which can be fun but with such a small screen area it can make finding those hidden objects a bit frustrating.
Here we are going to take a look at several free hidden object games that do require a small download in order to offer full screen play. Through an online gaming community called iWin you can play free full versions of hidden object games while enjoying the full screen view. The iWin site does not require you to register an account with them but to be able to complete the free games online you will be subjected to a few game pauses and ten to thirty second ads.
Mystery Legends: Sleepy Hallow
The latest in free hidden object game play is with Mystery Legends: Sleepy Hollow. In this game you play an investigator newly arrived to Sleepy Hollow and your job is to search for clues based on each village member. Not a game recommended for kids due to the insinuation of blood, the murders of the entire village and hearing threatening comments during game play by the Headless Horseman who is looking to get you, too.
The game includes twelve different chapters with up to eighty objects needing to be found in each level. To play this game for free online, click through here: Mystery Legends: Sleepy Hollow
The Secret of Margrave Manor
In this hidden object game you play Edwina Margrave, who has just learned of her grandfather's disappearance. She returns to Margrave Manor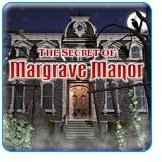 to solve the mystery of where her grandfather has gone and to learn a dark family secret.
The game play set in Margrave Manor gives the overall felling of searching for hidden objects in a haunted house. Each room searched only allows for fifteen minutes to gather all objects. To play this game for free, click through here: The Secret of Margrave Manor
Annabel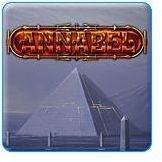 This game is unique among the standard hidden object games in that is in 3D. You play a woman named Annabel who travels to Egypt and learns that she looks like the fated princess Annabel from an exhibit. Modern day Annabel is transported back in time to try and save her old lover Akhenaten from being a sacrifice to the Egyptian gods.
Being a 3D game, players have the ability to move around in rooms looking for objects while viewing fast movements on screen from a first person perspective. To play this game for free, click through here: Annabel
If none of the above hidden object games appeal to you, then check out the listing below for more free HOG presented by iWin.
Women's Murder Club: Death in Scarlet - based on the James Patterson novel
*images courtesy of iWin.com