Best 5 Android Sudoko Games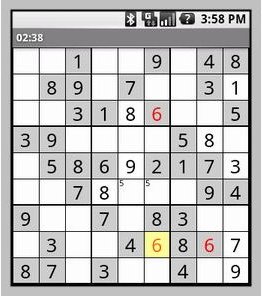 Android Sudoku Games
Android Sudoku games are great tools to train your brain while having fun any where, any time. Android phones may have advanced features like touchscreen capability and accelerometers, ideal for sophisticated mobile games, but it doesn't mean it's not a good platform for brain training puzzle games with simple graphics. If you want to play Android Sudoku games on your Android phone, here are some recommended apps for you.
OpenSudoku
OpenSudoku is a basic Sudoku game that includes 90 puzzles with 3 difficulty levels. Users can create their own puzzles which they can make available for download on the Internet so other users can use them. This app is perfect for Sudoku fans who do not just want to play puzzle games but also want to create their own puzzles. It's a whole new level of creativity that Sudoku games offer to their players. This Sudoku game is also quite unique because it's one of the few Sudoku games designed to be played via the keyboard and the touchscreen.
Android Sudoku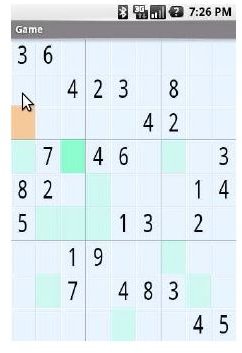 This Android Sudoku game was developed by Ed Burnette and it contains 3 Sudoku puzzles. With three difficulty levels, nice background music and game hints for Sudoku beginners, this app is a great port of the classic Sudoku puzzle game. This game, however, is still in its early stages of development. Burnette released it to the public for testing purposes, aiming to fix existing issues and implement features, already included in the current release which are still not functional, in future releases. Even though most features are still not functional, the main Sudoku game is already working. Functioning equally as a game and as a tool for game developers to study, Android Sudoku looks like it has a bright future ahead of it.
Andoku Sudoku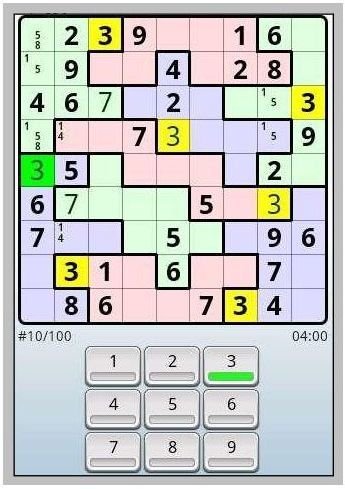 Andoku Sudoku, like Ed Burnette's Android Sudoku, is an open source Android Sudoku game. Aside from the basic Sudoku game, this game also includes several variations of Sudoku like Sudoku-X, Suqiggly Sudoku, Hyper Sudoku and Percent Sudoku. Overall, Andoku Sudoku contains 4,000 Sudoku puzzles. That's enough to keep you entertained, busy and puzzled for a very long time. For a free game, Andoku Sudoku is the best.
Sudoku by Frank and Chase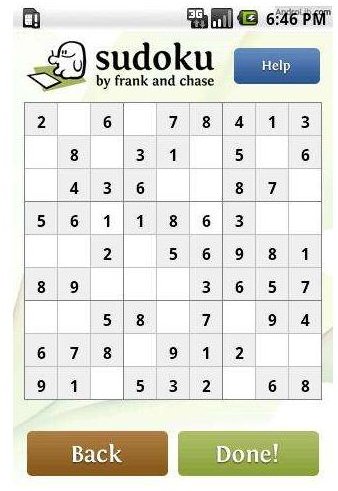 This Sudoku game is considered to be the most gorgeous Sudoku app for Android phones. Its sleek design and elegant user interface combined with the fact that it's extremely fast and easy to use is the reason why players and developers alike hail it as one of the most user friendly Android Sudoku apps available. The lack of advanced options will not impress seasoned Sudoku players, though. This game is recommended for new Sudoku players or advanced players who just want a basic Sudoku app.
Astraware Sudoku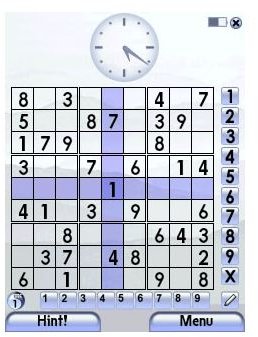 Astraware Sudoku is the only Android app in this list that is not free. It can be purchased for $4.99. There is a good reason that this Sudoku game is not free, though. The wealth of advanced features and settings make this one of the most sophisticated Android Sudoku games available. This app is accompanied by a dedicated website that feeds the application a Puzzle of the Day everyday. For a premium Android Sudoku game, this one is the best.
Check also the Top 10 Android Games for more exciting downloads.