Play The Best Free FaceBook Games Online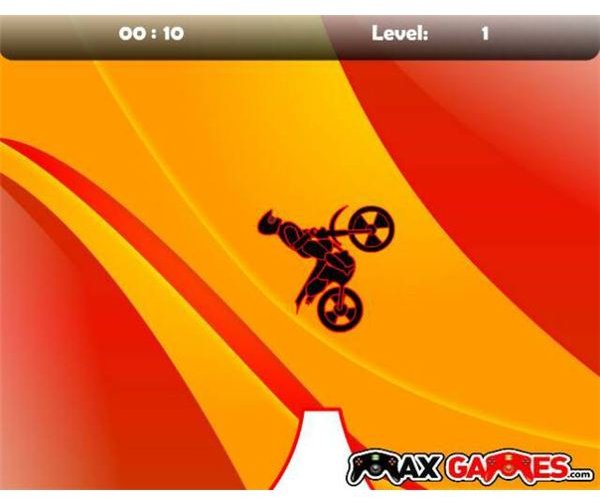 The following list are only some of the best free Facebook games that are available by Mindjolt. Of course there are dozens more, but you need to start somewhere ! So go ahead and dig into these fun online social games and downloadable sports animation that will test everything from your archery skills to racing on ice.
Max Dirt Bike
It's time for you to prove both you and your dirt bike skills worthiness in the racing arena. You will help Max do simple stunts as he tries his best to ride up and down the approaching ramps and slopes. Use the arrow keys to navigate his dirt bike up and down the arena. Try your best not to topple over which can be easy to do if you don't maintain balance. If you feel the bike is tipping too far left or right just use the left or right arrows to regain your bearings. To play this game click on the following link.
Image Credit: Mindjolt
Tetrollapse
This odd game is similar to Tetris. You have a certain window of time to complete a lego like structure. There will be different block like shapes that will be dropping from the sky. You control the shapes appearance by clicking on the space bar until you have a shape you are happy with. The final outcome is withing your control. Try to create the most unique structure to earn more points. To play this game click on the following link.
More Bloons
This addictive game is back again on FaceBook's list of online social games. You will be out there on a blue sky filled day aiming and shooting your arrows at groups of balloons. This time there are extra bonus points that come with the balloons that are filled with a surprise. Those balloons may be hidden within the group so aim carefully to target them. This game can take a few minutes or and half an hour to complete depending on how well your aim is. To play this game click on the following link.
Ice Racer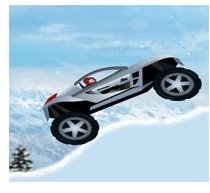 It's cold out here ! It's even colder if you lose this ice racing game. Ice Racer is a racing game which will test your abilities to drive in icy conditions. All you need is the arrow keys to guide you through these mountainous snowy planes. The best way to win this game is to gently touch the arrow keys as you approach a rocky snow cliff or any type of ramp. You will find that you have a lot more control if you take your time with this method. To play this game click on the following link.
Image Credit: Mindjolt
Beer Golf
Fore ! Okay if you are sober you can see the ball more clearly in this game. You will be on the several golf playing fields trying your best to shoot the ball in the hole. On the first level you will have a horseshoe structure where you will shoot the ball around a series of beer bottles until you it's reached the hole on the other side. You will see the aim line for your ball once you click and hold down the mouse. Do this several times until you have scored. To play this game click on the following link.
There you have it ! A beginning list of only some of the best free FaceBook games. Enjoy !