PC Gamers" Railworks Video Game Review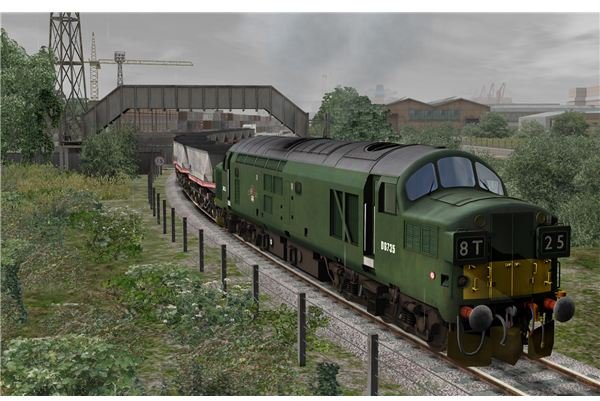 Screenshots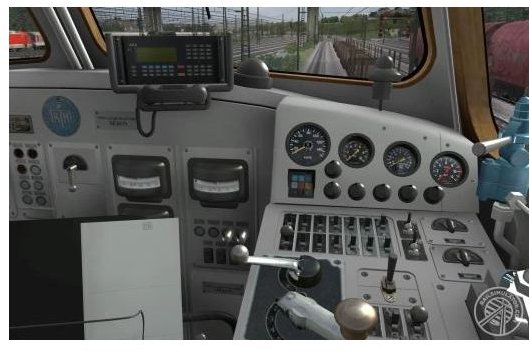 What are the Best Parts of Railworks (4 out of 5)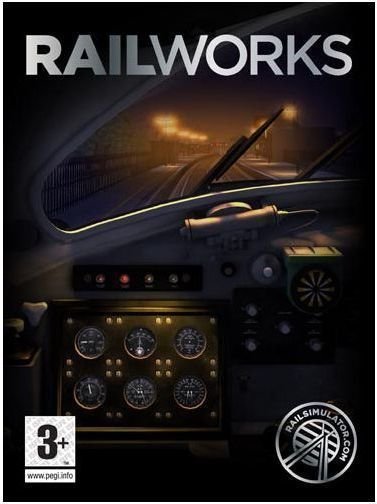 Railworks is the most realistic train simulation I have ever played and one of the few that has been developed lately. Gamers who have always wanted to try driving and operating a real train can now experience virtually the thrill and excitement that real train operators feel on a day to day basis. Railworks is an authentic and detailed train simulation of the real-world operation and capabilities of a variety of different locomotives. You get to build new routes, add scenery to the environments, couple and decouple trains in the yard, and deal with the day to day problems and nuances of operating a train.
There's no killing, maiming or head to head duels to the death in Railworks. It's nice to play an entertaining and engrossing video game that doesn't entertain with constant violence and unending sensual overload. You can be just as entertained by video games that don't involve combat and weapons and Railworks proves it.
What are the Worst Parts of Railworks (5 out of 5)
Railworks costs $50 to purchase, which is a little expensive from my point of view. If a developer does a good job, they'll make lots of money by selling more titles. Railworks is also a video game that casual gamers aren't likely to get into, unless they're a train fanatic or have always wanted to try operating a realistic train. There are 5 different virtual documents you need to study and learn to play this game as it was developed to be played. All very detailed, well written and impressively organized, so they'll really help the casual gamer who wants to give this video game a try.
The Game Graphics (4 out of 5)
Railworks is an engrossing visual feast for the eyes with amazing detail in all aspects of the graphical presentation. The locomotives, cars, environments and changing weather effects will immerse you in this simulation until you think you're driving a real train. The lighting effects and shadows make for impressive and detailed scenery that had me thinking I was driving a train across picturesque terrain in an amazing variety of countrysides.
Sounds in the Game (4 out of 5)
The audible sounds in Railworks add to the immersive effect of the presentation by helping to fool your senses into thinking you're actually driving a real train. The sound of the whistles, the wind as you travel in the train, even the animals in the countryside have been reproduced to entertain you and they do an excellent job.
The Playability (4 out of 5)
Railworks puts you in control of an outstanding variety of different locomotives that all have unique aspects to driving and operating them. They include a number of entertaining and engaging scenarios that require you to meet tight schedules, pick up passengers and cargo and move from train to train in your job as the operator. You can play in a number of different difficulty settings, but Intermediate and Expert modes are the only modes that will challenge an experienced virtual train operator. Casual gamers will definitely want to take a look at the Quick Start Guide and print out the Keyboard Signal Guide to help introduce them to the controls and international signal commands they'll have to know when operating the train in different countries. They included a 90-page Drivers Guide that you're going to have to read to play this video game. This guide will give you details on driving the different trains, the locomotives, freight vehicles, passenger trains and end with a long look at the routes and scenarios. After this, you'll have to upload the Creator's Manual, which teaches you how to create your own scenarios and to use the World Editor.
The Last Word (4 out of 5)
Railworks is a train junkies dream that hardcore train fanatics are going to fall in love with the first time they play. If you love model trains and building tracks and countryside to operate your trains in, then Railworks is the game for you. Casual gamers who want a pick up and play a train simulation should try a different video game, if they can find one.