Wicked Witches Expansion Pack for Magic Ball - PS3 Game Review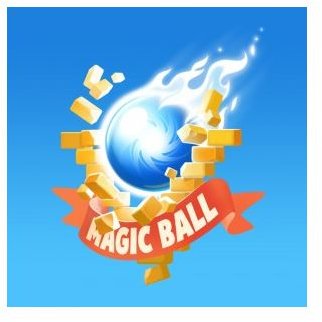 Magic Ball
Magic Ball is a fun and challenging puzzle type game made exclusively for the Sony PlayStation 3. It is available for online download via the PlayStation Store. If you have played through the many dozens of levels in the original, you can now add two dozen more levels with this Magic Ball Expansion Pack, also called Wicked Witches. While this expansion doesn't change the gameplay, it does provide a lot more gaming content for just $2.99.
Just $2.99? (3 out of 5)
This expansion pack follows the fairy tale theme of the game by adding a bunch of levels which use a Wicked Witch theme. This means more castles and dragons to knock down, gingerbread houses, and so on. It's all more of the same stuff, though this time around I felt like the levels were deliberately more difficult. Nothing about the gameplay has changed, so all you get for your $2.99 is a bunch of new levels and a few new trophies to earn for your PS3 profile.
There are some new graphics and characters in this expansion, but for the most part it still looks the same as the original with its bright colors and comical characters. I didn't notice any new power-ups or enhancements to the game.
24 New Levels (4 out of 5)
I really enjoyed playing through the levels that came in the original game, but I found myself getting tired of the ones in this expansion. I've made it through 20 of them and am close to finishing, but I didn't find them to be as much fun as the original levels. Some of them are great, but too many have so much junk that you have to bust through that it takes the fun out of the game. This is why I haven't been all that compelled to keep playing.
Too many of the levels offer nearly solid masses of obstructions to break through with no room to squeeze the ball in between. This means you have to carefully pound away until you can open up the board to the back end of the level. From there, you just wait until the ball knocks things around before you even get a chance to hit it again. A couple of the levels were much too tedious unless you got the spiked ball power-up that will plow through everything.
Overall (3 out of 5)
While I certainly don't regret spending a mere three dollars on this game expansion, I don't think the new levels are quite as good as the old ones. The bottom line here is that if you really enjoy playing Magic Ball, then you ought to go ahead and get this expansion, but don't hope for anything new. It's just more of the same, but harder.
New Trophies
EE-HEE-HEE-HEE-HEE-HEE!!! - Complete 'Wicked Witches' Episode.
50 in a Row - Complete 50 Levels in a Row.
More Points Than You'll Ever Need - Score 2,000,000 points.
Evening Exorcist - An evil witch performs dark rituals. Put an end to them by destroying her at nighttime.
As You Wish - No one should hinder true love. Find the lovers and make those around them go away.