PSN's PixelJunk Eden for the PS3 - Is This One of the Great Puzzle PS3 Games Out or a Dud?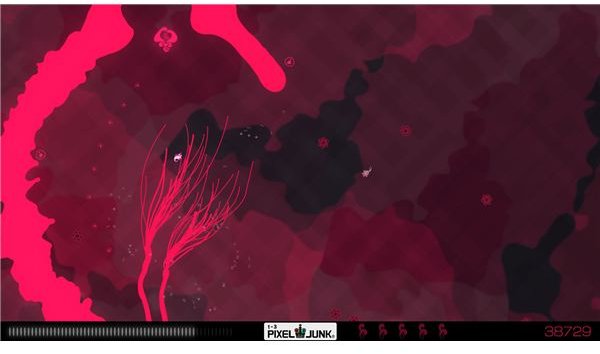 PixelJunk Eden - A Puzzle Gamer's Delight (4 out of 5)
Japanese game studio Q-Games has come quite a long way since their somewhat mixed debut on the PS3. PixelJunk Racers was a pretty neat take on the slot-racing games kids used to play in the 80s, but it was largely dismissed on release as an amusing game with little to hold anyone's attention. More people have picked it up since, however, because of the next PixelJunk game, Monsters. The cutesy take on the tower defense genre pulled in a lot of people with its combination of interesting formula tweaks, a cuddly monster motif, and maddeningly difficult puzzler gameplay. It was a departure from Racers and put Q-Games on the map.
So let's take a look at PixelJunk Eden to see if it lives up to any of the other great puzzle PS3 games that are out on the PSN for download. Make sure you take a good look, as this is one of those sneak PS3 games that you will end up loving to the core!
The Updated PixelJunk Game (3 out of 5)
Never one to remain predictable for very long, Q-Games revealed that the next game in the PixelJunk series would be completely different for the PS3. Initial screenshots looked gorgeous, like modern pop art you could hang on your bedroom wall, but no one could quite figure out what exactly was going on. Those screenshots eventually became PixelJunk Eden, another feather in Q-Games's cap and perhaps the most interesting game they've made yet, especially to be released on the PSN. While previous PixelJunk releases were twists on well-known gameplay types, PixelJunk Eden is an altogether more esoteric beast–it's a platforming game, but only barely; sort of like a 2D Spiderman game, but swinging's only half of it; it's even a little bit rhythm synthesia, not far from the fertile abstract gameplay of titles like Rez. It's no wonder that people have already pegged Eden as the sort of game you play "under the influence."
What's really new? (4 out of 5)
At first, PixelJunk Eden from the PSN is a chilled-out, relaxing experience; as you learn the controls for the first time, the act of swinging from plant-like vines and leaves, or jumping off rocks to cannonball into a formation of pollen prowlers, is exhilarating. Climbing through one of PixelJunk Eden's gardens is a sublime experience when you start out. But very quickly, this PixelJunk game ramps up the difficulty in a number of ways, and it becomes obvious that this isn't just another flowy, fru-fru game tthat you can easily blast through on your PS3.
First, the enemies become more aggressive. Though most of them do little more than knock you off vines or drop you in mid-swing, having to drop all the way back to the bottom of a level will kill any momentum you had. Second, and more annoying: there's a time limit to every garden, regulated by little crystals you have to collect in order to earn more time. Run out of crystals and you get booted out of the garden. (Insert Adam and Eve joke here.)
Images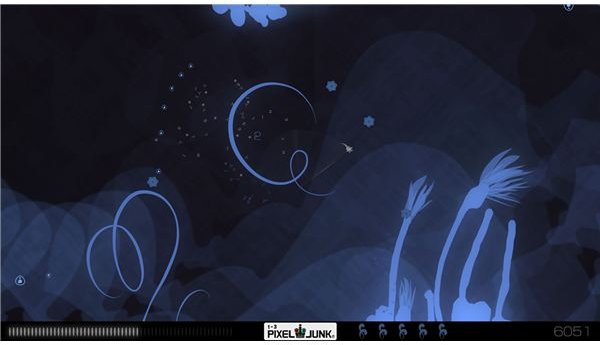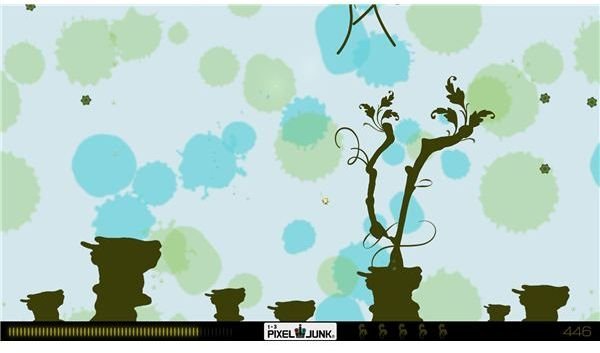 Good or Bad Changes? (5 out of 5)
But these aren't drawbacks in PixelJunk Eden, exactly, so much as things to keep in mind when deciding whether to drop the $10 on Eden on the PSN. It's not a game that's only barely so; the gameplay has a lot of depth, especially in later levels when the rules start to change on you. That means more casual players may find themselves a bit frustrated (though PixelJunk Eden's co-op mode makes things easier and more interesting, just as it did in Monsters).
If there was one thing this PS3 game desparately needs, it's the option to play without a timer–not for points or advancement, but just to soak in Eden's gameplay for as long as possible without interruption. Even without a no-timer mode, though, it's hard not to recommend Eden. Like Everyday Shooter in 2007, PixelJunk Eden may be one of the more sublimely off-beat gameplay experiences you have all year.
Overall PixelJunk Eden Impression & More
Want other great PS3 games to check out? Here are some other reviews that you must see:
Zombie Apocaplyse - PS3 Game Review
Batman: Arkham Asylum for the PS3 - Yes, It's That Good!
Wolfenstein: Your Game Gateway To Old School Wolfenstein