iPhone Game Review: Car Jack Streets iPhone Game Review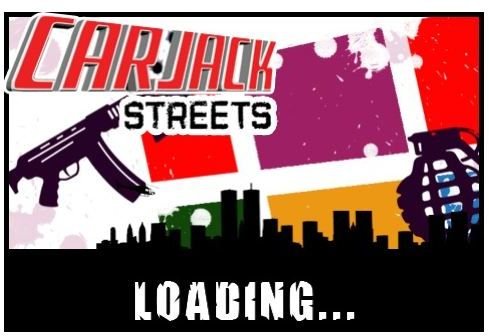 Car Jack Street Storyline and Game Play (3 out of 5)
In Car Jack Streets, you take the role of Randal Meyers, who needs to raise money to pay back an Italian mob leader the sum of $50K a week. To do this, you must take odd jobs from gangs and other famous criminals who have learned of your dire need to raise the money.
The game is a top-down 2D-view type of game, which lets you drive all sorts of cars on a beautifully rendered huge city. Even if you prefer 3D action games in the likes of GTA in consoles, you won't have any trouble appreciating this game.
Car Jack Streets features tons of missions to complete, which range from doing bank heists, killing gang members to simple tasks such as delivering pizzas or driving taxis. Of course, the more criminal-like the task is, the better payout you get from completing the task.
Why would you want to finish a job as quickly as possible? Because you need to raise $50K a week. Failing to do so would mean the end of your life. That's deal you've entered into with the Italian mob.
The game lets you roam around the city either on foot or by driving a vehicle. Where do you get those vehicles if you're broke? By stealing from the city folks. You can also sell these stolen vehicles to add to your money pot.
Car Jack Streets Control, Graphics and Sound (5 out of 5)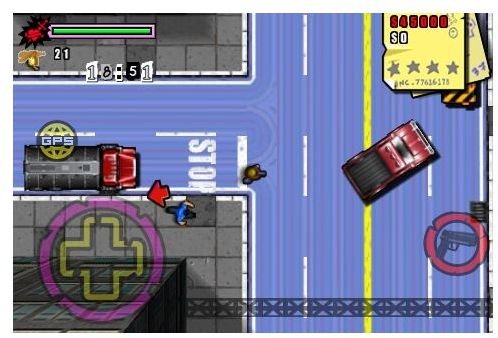 Controls in CJS are all virtual icon-based. You move your vehicle forward or backward using the corresponding virtual directional icon. To get out of a vehicle you simply tap on the walking man icon, which will be replaced by vehicle icon if you are on foot. To steer your vehicle you use a virtual control pad located on the left side of the screen. Additional icons would appear as you need to perform various tasks such as firing a weapon and power-boosting your vehicle.
Generally, the game control works seamlessly. But, if you have not played a top-down car action game before, you might find it a bit difficult to make a right or left turn as it can get pretty confusing at some time.
CJS excels in the graphics department as well. The game developer has beautifully represented a great-looking 2D environment with some mixture of 3D elements. The cartoonish feel works wonder for the game instead of being a shortcoming.
Finally, the game's sound is as equally excellent as the game graphics. The upbeat, gangster-like musical tracks were well-selected and even the sound effects of the game are top-notch.
Our Verdict (5 out of 5)
Obviously, I don't have to tell you that Car Jack Street is a must-have iPhone game. I'm half-way through the game and I really enjoyed every minute playing it. Car Jack Streets is the closest thing we could have playing Grand Theft Auto on our iPhone.
Car Jack Streets is the best car action iPhone game so far. The only game that could possibly beat it is Grand Theft Auto, in case its developer decides to port the game to the iPhone.
Image credit
Screenshot of Car Jack Streets by Tag Games.