Tales of Graces F Preview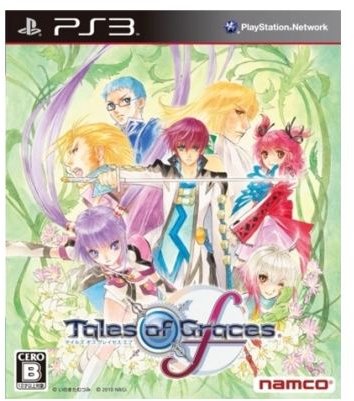 Enhanced PlayStation 3 Remake - Tales of Graces F Preview
The Tales series has been around for quite some time and has cemented itself as one of the stronger RPG franchises out there. With both video game and anime renditions, Tales has definitely set its foundation and garnered a loyal following of faithful fans. The next release in the series is due out this December in Japan, and it is an enhanced remake of Tales of Graces for the Nintendo Wii, which was released just last year. What kind of changes can we expect from the PlayStation 3 port of the game?
The Usual Round of Tales Gameplay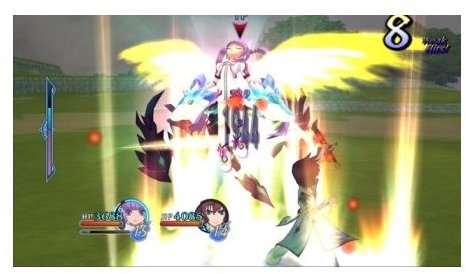 Unlike most traditional RPGs, Tales of Graces F doesn't use the world map system that has become prominent in the genre. This omission has become a staple of the Tales series, though, so fans should be accustomed to it by now. Newcomers, however, may find the lack of a world map a bit surprising. Tales of Graces F connects locales together, and it is up to you to unlock different paths as you play along. It's a different way to play, but one that's certainly refreshing due to other RPGs being so similar to one another.
Tales of Graces F won't look to reinvent the franchise. Many of the series' key gameplay elements are here, and there are only a few modifications added to the mix. Elements from past games include the Chain Capacity point system seen in Tales of Destiny and the free run maneuver as seen in Tales of the Abyss. The battle system employed by Tales of Graces F will be the Style Shift Linear Motion Battle System, which allows characters to choose between two different battle styles.
PlayStation 3 Extras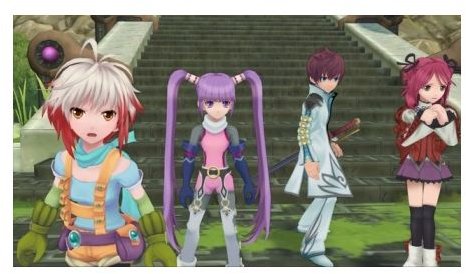 This wouldn't be an enhanced remake without a few extras thrown in for good measure, and Namco Bandai will definitely include a few additional features to differentiate this port from the Wii version. In addition to extra costumes, improved visuals, and a handful of in-game secrets, Tales of Graces F for the PlayStation 3 will also feature a brand new playable story arc that takes place several months after the end of the main story. And for those of you who think that this additional mode might just be a throwaway addition, think again. "Lineage to the Future", as it is currently called, will be almost as long as the game's main story mode.
Tales of Graces F Preview - Tales Remake Due Out This December
The Wii version of Tales of Graces never made it outside of Japan, but here's hoping this PlayStation 3 port does. The game is currently slated for a December 2 release, and it is likely to be as successful as the original version. If the title doesn't launch outside of Japan, then you can bet import gamers will be shelling out big bucks to get their hands on a copy.