Clutch Peformance: Wii Sports still the best sports on the Wii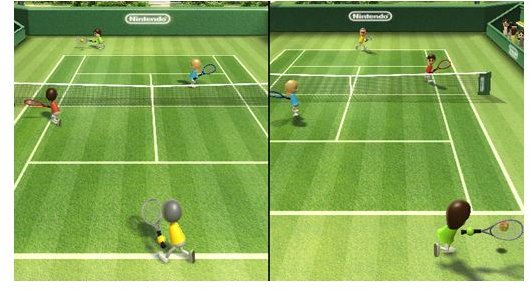 Still the Best
Since its release November 19, 2006, Wii Sports has been the be all and end all for sports on the Wii console, it has stood the test of time and almost three years later is the best overall sports game available. Though other worthy titles have arisen, including Punch-Out!, Tiger Woods Golf, the Madden series and MLB the Bigs 2, Wii Sports remains the best complete sports package. It essentially defined the Wii experience and what sets it apart from the other consoles., the innovative controls
While Wii Sports is not a perfect game, it owes part of its longevity to the failure of other companies to adequately adapt a game to the innovative controls boasted by the console. For this reason and several others, it remains an addicting game almost three years later. While some point to its commercial success, I believe that to be a moot point as the game was packaged with the console at its lucrative debut.
What makes it so good?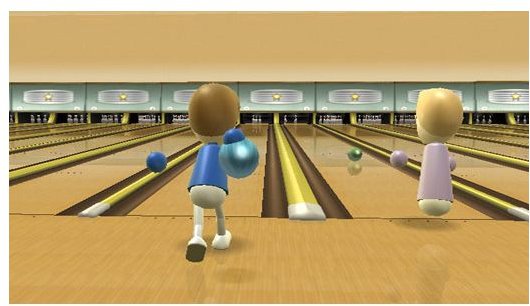 Apart from the five individual games, the the fitness test that calculates a player's age based on performance in various mini games adds to the replay value of the game. In addition to gauging your Wii age, the mini games themselves are addicting – particular the Home Run Derby, the golfing target practice and basically all three bowling mini games.
Wii Sports is also immensely fun if you're playing with friends. Two players can go one on one in baseball or boxing while games like bowling can offer up to four players a chance to get in on the fun – it truly is the total package when it comes to sports on the Wii.
I'm hard-pressed to come up with any one game that represents a better sporting value on the Wii. While there are decent individual sports titles out there like MLB the Bigs 2 and Punch Out! the majority of sports games on the Wii leave a lot to be desired.
Bowling is the best example of the quality of Wii Sports, there have been a few other bowling releases on the Wii and non have been able to improve upon or even successfully reproduce the realistic and smooth controls of Wii Bowling.
Issues with the competition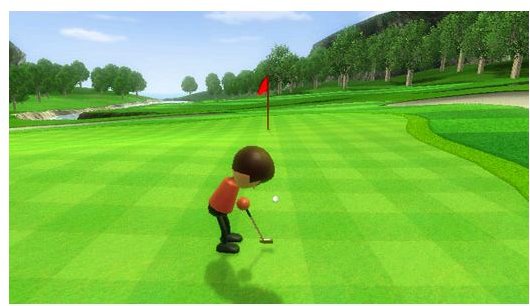 Similar problems arise in the other sport games as well – poor mechanics, repetitive controls or mind-numbingly dull gameplay. These problems have been especially prevalent in early versions of Tiger Woods Golf and the Madden series, though both have been making significant strides.
The quality of other sports games are relative to the developer, for example, recognizable companies like Electronic Arts and 2K Sports are able to dole out decent and even sometimes excellent sport titles, while other game companies, most relatively new to the trade, made a niche in the marketplace for games that serve better as coasters for my favorite beverage while I play a decent game.
While Wii Sports is far from perfect, there's a reason is has been such a run away hit and has been unsuccessfully copied numerous times by third party companies. Wii Sports is a great showcase of the Wii's controls and still proves an addicting and thoroughly enjoyable game despite increasing competition from renowned sports developers as well as dozens of relatively unknown third party companies that have spewed shovelware like there's no tomorrow.
The Future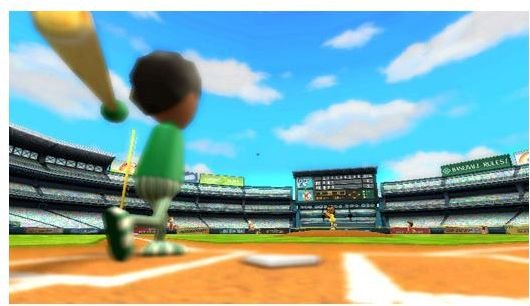 Nintendo will have the opportunity to score again with Wii Sports Resort, which was released earlier this month. All signs point to it being a runaway hit. Like its predecessor, Nintendo is using Wii Sports as a marketing tool as much as profitable software title. The original was designed to promote the system itself, while the sequel will be many gamers' exposure to Wii MotionPlus.
In the end, though individual sports titles on the Wii have been making significant progress in regards to gameplay, controls and overall quality, Wii Sports remains the best value with multiple sports and a great deal depth. While some of these individual sport titles are specifically improving, the multi-sport titles are, by and large, laughable in terms of their quality (or lack thereof.) Wii Sports also boasts among the best boxing and golf simulations on the Wii and without at doubt, the best bowling experience for the console. Its simplistic formula still provides an addicting game which is especially enjoyable when played with a couple of friends.