Xbox Live Windows Phone 7 Integration Explained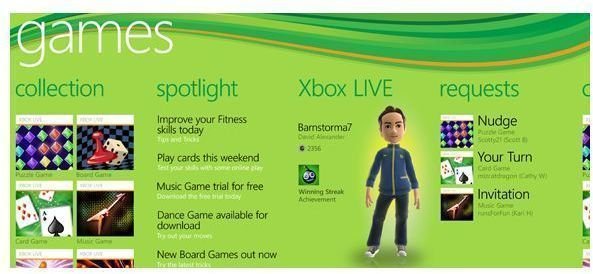 Windows Phone 7 : A New Mobile Gaming Platform?
Windows Phone 7 offers a unique gaming experience for Xbox Live gamers – the possibility that sometime soon they will be able to download subgames for their Xbox 360 titles and play them on a Windows Phone 7 device!
Xbox Live for Windows Phone 7 is one of the most exciting elements of the new mobile operating system from Microsoft, and with devices set to be made available from October 2010, we're profiling some of the key titles.
Initially, integration will be limited to your gamer profiler and score, with games made available that have a relationship with Xbox 360 titles but aren't necessarily parts of those games. This looks likely to change in future, however, with many developers including Microsoft Game Studios planning to move away from merely "companion titles" to "component titles".
(Image via www.geek.com)
63 Gaming Titles for Windows Phone 7
Windows Phone 7 has an immense list of 63 gaming titles for launch – each of these originate with Xbox Live, and this crossover is seen as a great way to bring Xbox Live gamers to the new mobile platform.
While some games will only be stripped down representations of particular gaming elements from the "parent" games on Xbox Live, others will be fully functioning releases in their own right. For instance, all the signs so far are that Guitar Hero 5 from Glu Mobile will simply be a Windows Phone 7 version of the popular Nokia release, albeit one that will contribute to your Xbox Live Gamerscore.
Whereas the Windows Mobile platform could be installed on a range of different devices and hardware profiles, system requirements for Windows Phone 7 are strict, something Microsoft hopes will provide them with more control over what is and isn't released.
Key Xbox Live Windows Phone 7 Launch Titles
A complete list of Windows Phone 7/Xbox Live titles would be exhaustive – instead, we'll have a browse through and take a look at some of the expected "big hitters".
Star Wars: Battle for Hoth – this "Empire Strikes Back" game from THQ is already available on the iPhone platform, and like many other titles seen in this list is a popular current title that has been developed for Windows Phone 7.
Star Wars: Cantina (THQ) – in contrast to the above game, this title is little more than a drink serving challenge set in a wretched hive of scum and villainy, the Mos Eisley Cantina as seen in the first Star Wars film.
Halo Waypoint from MGS isn't so much a game as a hub, one that provides users with gameplay strategies, tutorials, videos and other community content, and is really a Windows Phone 7 version of the Xbox Live portal.
The Killer Launch Title?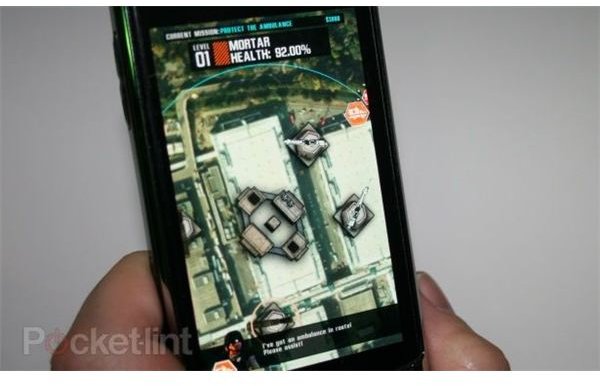 Crackdown 2: Project Sunburst is considered by many to be the killer title for the launch of Windows Live 7, with Xbox Live gamers thought to be frothing at the mouth at the prospect of playing a mobile version of this popular title.
Using Bing Maps and the Windows 7 GPS as a backdrop, the game presents what is an almost infinite number of real world locations for you to defend against, with the enemy "freaks" only able to attack via road.
Social networking is a big aspect of this game too – bonuses earned on the Xbox 360 game or Crackdown Facebook can be used on Crackdown 2: Project Sunburst.
(Image via www.pocket-lint.co.uk)
Xbox Live Avatars and Gamerscore
Windows Phone 7 integration with your Xbox Live avatar is considerable – not only can you connect your phone to your Xbox Live Avatar, a new profile and Avatar can be created if you don't already have one!
There is also full access to your gamer Achievements, where you can view and even add to your Achievements and Gamerscore by playing Xbox Live titles on your Windows Phone 7 device.
Messaging is also available via the Xbox Live messaging network, while there is also multiplayer access for other Windows Phone 7 and Windows PC gamers to engage in turn-based gameplay across the web.
What Does Xbox Live for Windows Phone 7 Mean?
With all of the above dancing around your head, you're probably a little bit confused about what all of this means.
While the Windows Phone 7 itself is the first genuine mobile game-changer since the iPhone was first released, it is safe to say that the expansion of the Xbox Live network to integrate with Windows Phone 7 and by extension Games for Windows Live is not only likely to assure the success of Windows Phone 7, but also gaming on the PC.
Ultimately, however, the presence of a remarkable selection of games for Windows Phone 7 upon its launch proves that both Microsoft and a variety of major and independent developers are confident that this is a mobile platform that can survive.