Review of Light's End (Xbox LIVE Indie Game)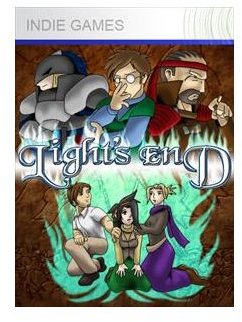 Review of Light's End
Light's End is an Xbox 360 game released through the Indie Games service, which encourages the development of small independent gaming experiences, and takes a leaf from RPG classics of yesteryear in its quirky execution. The main difference between Light's End and other games of the same text-heavy formula comes from a rather unique mechanic, the ability to shift perspectives and control anyone you come into contact with, interacting with people in a different way and as an entirely different character.
This non-character centric narrative has its benefits, seeing the world from the eyes of your father or best friend can often create a deeper contextual background, while also giving a fleshed out pretext for the entire story and its development.
Setting of the Light's End Indie Game (3 out of 5)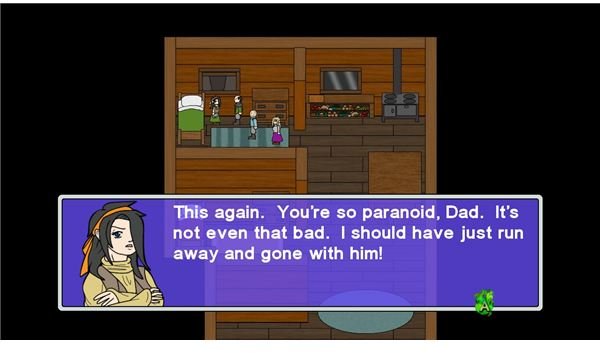 Taking place in a small mining community, Light's End initially gives you control of the anarchist teenager Crystal, as she delves into the dangerous depths of the towns mine. After contemplating suicide with a mysterious dagger, the mine starts to quake and Crystal hears the shouts of her father Jacob.
Upon being rescued, in a small segment introducing the changing character dynamic (Y button when near said character), Crystal is confronted by her father and the neighbours.
After some scolding, Crystal sneaks out with the help of her friend Jade, in order to participate in some amateur witchcraft. With two other friends (Topaz and Ruby, get it?) they put a failed curse on Jade's father before a successful attempt on Jacob, the mining camp leader of sorts, which is enforced the morning after when bandits raid the village.
When ostracised further, admonishing the guilt she has over the curse, Crystal decides to leave and search for her boyfriend Brad. He is part of the Remnant, a band of warriors currently protecting people from the bandits, which has been decimated and acts as a last bastion for the kingdom and his forces. From there the search begins, as does the narrative driven aspects of the plot, which begin to take shape.
From there we are entertained by a new plethora of sensational and often engaging characters, whether they are prisoners captive in the land known as Exile or the Remnant's finest, each providing a further layer of depth to the narrative. Not to mention the encounters with Daniel and his New Dawn brethren.
Aesthetic in Light's End on the Xbox 360 (3 out of 5)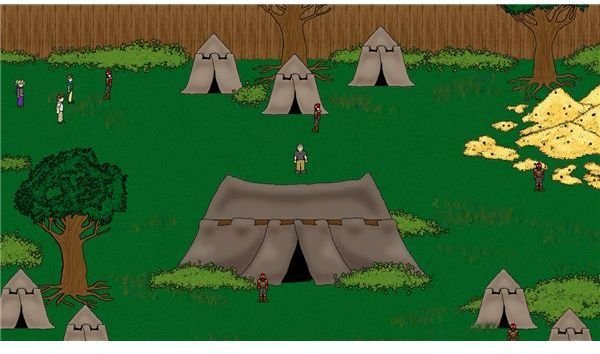 A retro RPG feel is certainly on the menu with Light's End. Not only does it have a blue speech box with character portraits inside to convey dialogue, but the entire musical score is reminiscent of Secret of Mana or early Final Fantasy games.
This classic feel is helped by the birds eye top-down view the game presents. Animations serve their purpose and although they aren't some quasi-3D unreal engine treat, they once again bring back nostalgic notions of yesterdays RPG epics, shunning the need for expansive graphics.
As stated the sound track is another ode to older games, consisting of a laid back and often understated musical epitome. With roughly 20 or so tracks, all made for the game by one its two creators, the varying terrain and scenes are interlaced with individual tracks that reinforce the scenery.
Light's End Review: Gameplay of Light's End (4 out of 5)
The gameplay in Light's End breaks itself into two distinct areas. Firstly, the dialogue of the narrative is presented as a large part of the game, giving character development and some story specific information through conversations or internal monologues.
When not engaged in some speech bubble laced scene the player has the ability to take control of any character currently on screen, or in the boundaries of the current area, by pressing the Y button when their controlled character is positioned next to them.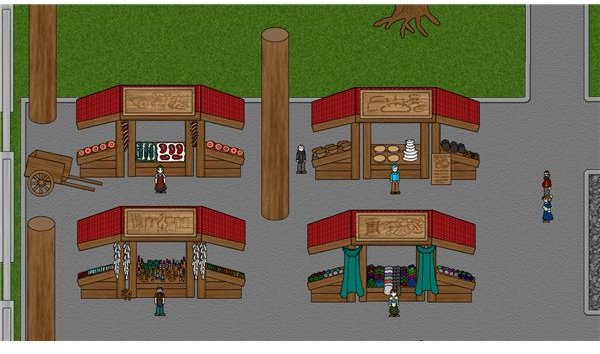 This changing of perspective and character control allows for multiple interactions and dialogue between separate people. Giving the ability to control anybody in the mining village for example is a great role-playing insert. Thrusting yourself into the desperate shoes of Jacob, after losing his wife and having to constantly harangue his daughter, isn't necessary but certainly appreciated. It gives a much greater depth to the world and further emphasis on both his and Crystal's actions throughout the narrative. This is heightened further by the ability to talk to these characters as both the neighbouring miners and Crystal's comically named friends, giving further insight into their motives and personae.
Putting yourself in the role of any of these villagers or other characters throughout the story is a great and unique device. Not only does it heighten the weight of the narrative by giving background, but it alleviates the idea of plastic characters in an RPG/Adventure setting. For instance, if you find Zach or Jacob et al hollow, then control them, talk to everyone and role play.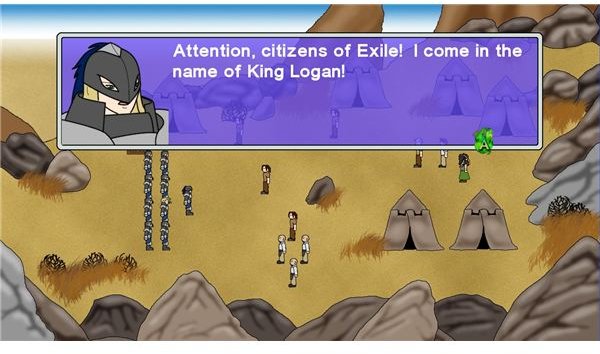 The potential for this simple perspective shifting mechanic is certainly there. Light's End does a good job of following it through and allowing some time investment and expenditure in the same area by using separate characters. Also of note is the implicit lack of arbitrary game mechanics to further advance development or empowerment (i.e., barrels filled with currency or quick-time events).
To build upon this system with a larger scale project is a very lucrative idea and we can hope that at least one developer is looking into after stumbling upon Light's End.
Light's End Review Score and Final Thoughts (4 out of 5)
Light's End is a great showcase for the Xbox Live Indie Games scheme. The game provides a solid story and intellectual procrastination while attempting to introduce something unique and original into its mechanical fabric. Add to this the nostalgic score with a relatively involved cartoon aesthetic and the summation of Light's End and its parts becomes clear. For roughly a dollar, this game is not to be missed, a few hours of both retroactive appreciation and independent creativity is never a bad thing and Light's End does not disappoint.
Want to read up on some other Xbox LIVE Indie Game titles? Go here for a run down on some of the best the service has to offer. Light's End can be added and championed on that list.