More Great Android Games Worth Downloading

It has been a while since my original Top Ten Android Games article. There have been plenty of great releases since then, although, there's no denying the Android platform could still use some more quality games. For now, we'll just need to settle for the pick of what's available; and so here are another ten great Android games worth downloading. I've included the QR codes so just use Barcode Scanner on your Android phone and you can download and install these games quickly and easily.
10 - Blow Up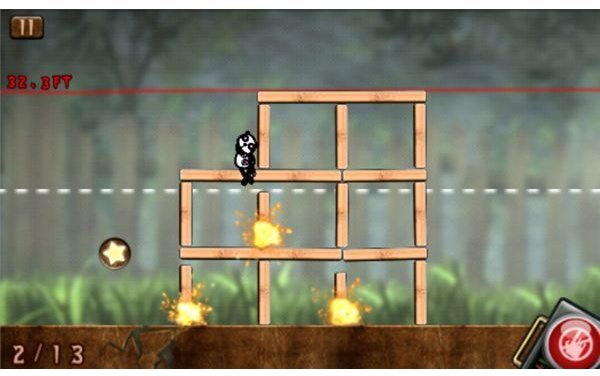 This is a clever and addictive title that appeals to the demolition expert in all of us. The basic idea is that you have to plant explosives on a structure in order to collapse it. A little extra tension is thrown into the mix because there is a red line that you must get the entire structure under (you won't get away with a part destruction). There is also a wee rag doll panda and you can earn extra points if you can destroy the structure in such a way as to cause him to fall into the star which adorns each level. Try out the Lite version first and there's a good chance you'll get addicted and buy the full game which costs $2.99.
9 - Tower Raiders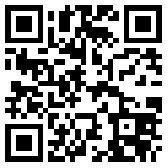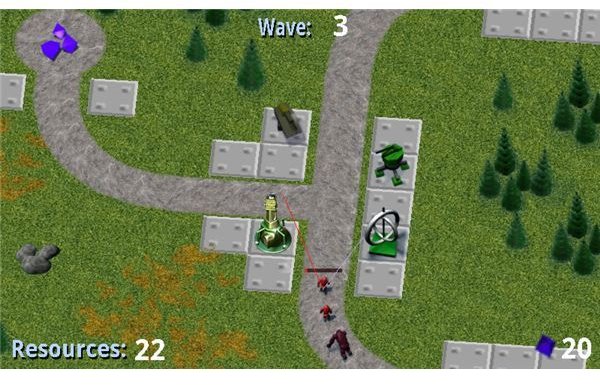 There's no beating Robo Defense when it comes to tower defense games on Android. However, Tower Raiders does offer something a bit different. It's a lot like a scaled down version of Defense Grid. You get an isometric view down on the 3D action and have to place out various defenses to prevent bands of invaders from stealing away your precious jewels. There is a free version and if you get hooked you can splash out $4.99 for the GOLD version or $3.99 for the BLACK version.
8 - Zenonia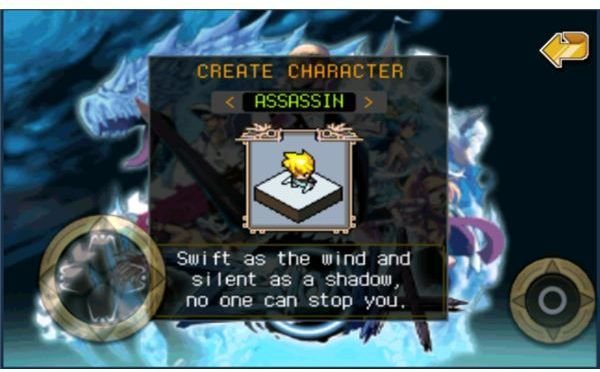 This action RPG release is proving very popular and it's not hard to see why. You can choose from three classes, each with a different fighting style, and there are plenty of skills to master and weapons to acquire. Your aim is to investigate your father's death at the hands of a demon but how the story pans out is up to you. There are plenty of quests to undertake and the real time combat is fun. The most impressive thing about Zenonia is the amount of game play on offer. It should keep RPG fans happy for many hours. There is a free version to try out and the full game will set you back $5.99.
7 - Mystique: Chapter 1 Foetus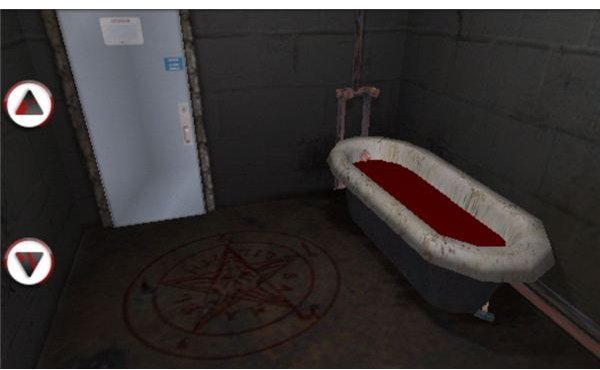 The first chapter of this horror game is completely free and subsequent chapters are offered for $2.99. It's a surprisingly atmospheric wee game which basically plays like a point and click adventure using the touchscreen. You can advance by finding objects and puzzling over how best to use them. There are plenty of scares as various clichéd horror characters pop up to give you a fright and it makes good use of the vibrate function and sound to suck you in. It's not great looking and the text could use some work, but if you're a horror fan, you'll definitely want to check this out.
6 - Paradise Island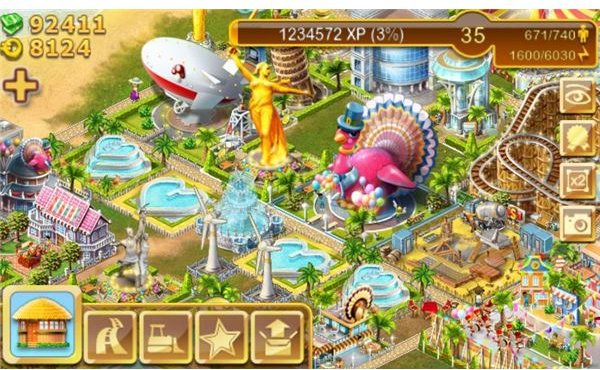 If you like simulation games then Paradise Island might just suck you in. The game challenges you to build a gorgeous resort and attract as many tourists as you can to keep the money rolling in. There are loads of building options and plenty of achievements to aim for. The game is completely free although you can pay to advance more quickly and unlock new buildings. It is best enjoyed as a dip in and out title, it takes a long time for construction projects to be completed and your buildings earn money at different rates. This encourages you to check back often for short bursts rather than play it continously for hours on end. It is well presented and becomes addictive quite quickly. If you do get hooked then check out my Paradise Island Guide for some tips.
5 - Pirates and Traders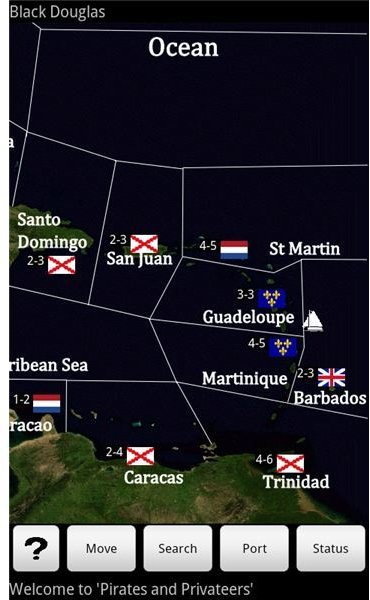 Everyone loves pirates. This strategic text-based title is reminiscent of Sid Meier's Pirates but without the action sequences. There is a basic map screen and some nice 2D art but the game play is all about making text choices. You can focus on trade or piracy and there is quite a lot of depth in terms of character development. As you make more money you can upgrade your ship, recruit more crew, and tuck away some treasure for a rainy day. It's an absorbing game and it's completely free.
4 - Stupid Zombies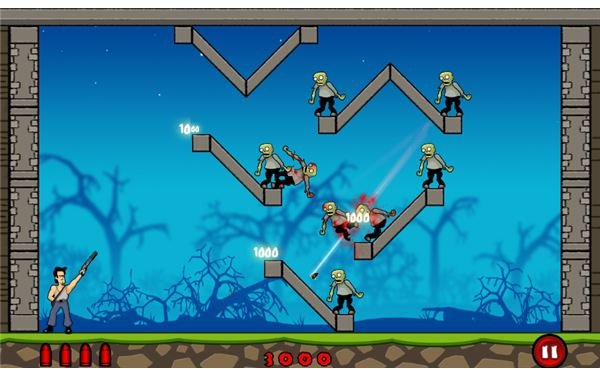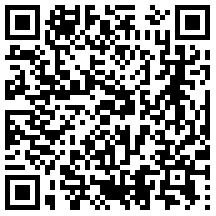 With an Angry Birds style user interface and level progression Stupid Zombies is slick and great fun to play. Blast the zombies with as few bullets as possible to score big and advance to the next level. This is easily one of the most addictive and fun titles on Android and it's well worth checking out because it's also completely free. As the levels progress new ammo types and map elements are thrown into the mix and it can be quite a challenge to despatch the drooling undead. Loads of content, great art style and addictive gameplay make this an absolute essential for any Android gamer.
3 - 2 Player Reactor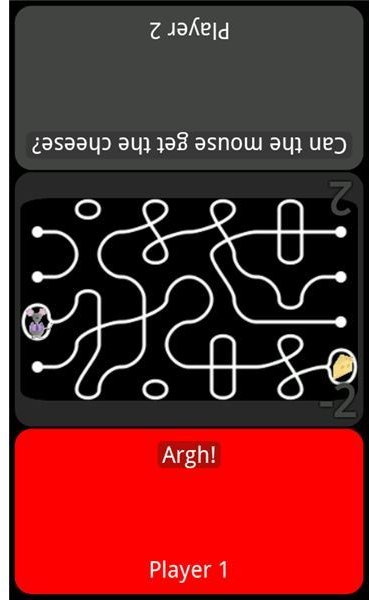 This is the perfect wee two player Android game to fill a few spare minutes. The basic premise is that the touchscreen is split in two and you have to react fastest to a series of puzzles in order to win. The game features a simple interface and basic art. There is a reasonable range of challenges although some work better than others. The real hook is the competitive aspect and it usually provokes a few laughs as you both rush to press on the correct answer. My top tip is to do a feint and pretend you're going to press. More often than not, you'll find your opponent will react and you can score a point. Best enjoyed with alcohol and someone who doesn't take competition too seriously. This game is free.
2 - Colorix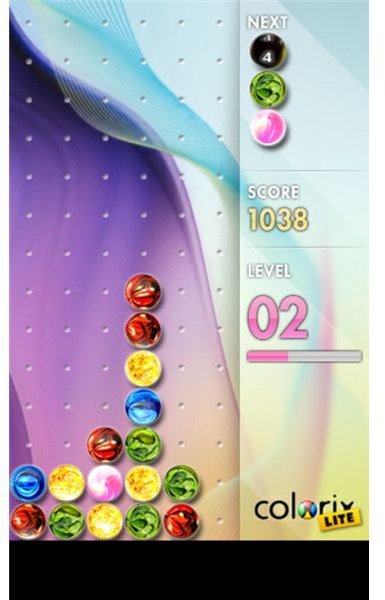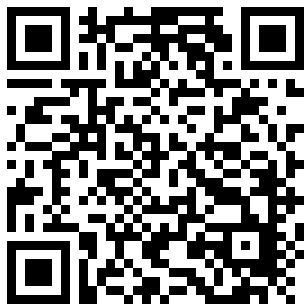 This is a great puzzle game inspired by classics like Tetris. You have to match up colored balls and try to get three or more the same color in a row to clear them and score points. There are various bonus balls and extra points for multiple matches. The game is highly polished in terms of visuals and sound and it's a good time killer. There's a Lite version so you can try it out for free. The full version will cost you $1.99.
1 - Angry Birds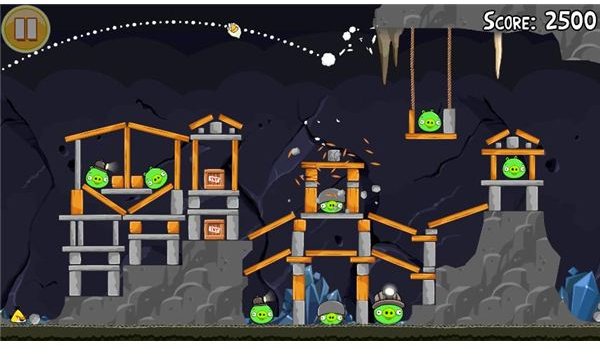 This could well be the best mobile game of all time. You have to use a catapult to fire birds at pig infested structures. The idea is to destroy the pigs and you can boost your points by causing maximum damage to the structures as well. The fewer birds you use the higher you score and a star rating for each level provides further replay value. This was a top selling game for the iPhone and it was released for free on Android. With tons of content in the original and some seasonal expansions to enjoy as well Angry Birds will keep you amused for hours and hours. It is slick, beautifully presented and incredibly addictive.
Honourable Mentions
Before we go, there are honorable mentions for some other great Android phone games: Armored Strike which plays like Worms, Pocket Racing which is a decent wee driving game, Age of Conquest: Europe which is great for strategy fans, and Pocket Empires Online which is a persistent world MMO with a surprising level of depth. As usual, if you have any suggestions for other Android games worth a look then post a comment.
References