Guide to Holiday Events in Animal Crossing City Folk for the Nintendo Wii: January through May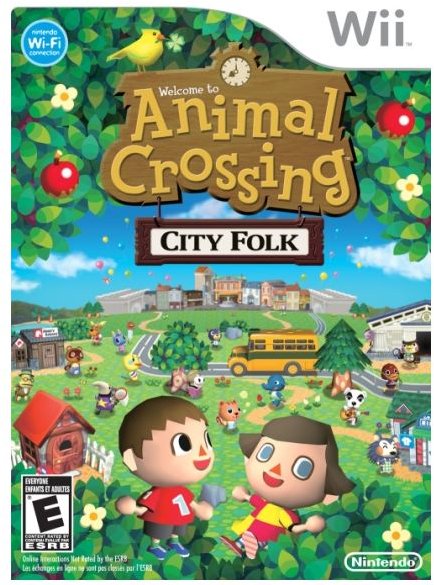 The many holiday events in the world of Animal Crossing: City Folk are fun diversions from the everyday activities like house decorating, fishing, or bug catching. Holidays offer fun activities, special games, and special items that cannot be obtained any other way. Check out the many cool holidays in the Animal Crossing calendar.
Ongoing Events
There are certain events that take place every month, or during several months of the year.
The Flea Market happens every month, except August and September, on the 4th Sunday from 6am to midnight. During the Flea Market, you can buy items from inside your neighbors' houses and they will occasionally visit and offer to buy things of yours. The Flea Market can be a great opportunity to make some extra bells, as you can sell items to your neighbors for up to three times what Tom Nook is willing to pay.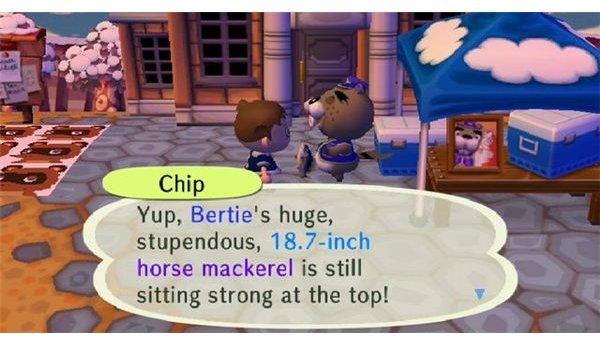 The Fishing Tournament takes place on either the second or third Saturday of every month October-May. During the tournament, Chip the beaver will appear in town and ask players to catch either a certain kind of fish, or the biggest fish they possibly can.
The Bug Off takes place between June and September, on the third Saturday of each month. During a Bug Off, Nat the chameleon will come to town and ask players to catch the bug worth the most points before 6pm.
January
The month of January kicks off with the New Year's Day celebration on the first. If you talk to Mayor Tortimer during the morning hours, he will give you a commemorative New Year's shirt. Also, you should receive various New Year's greetings in the mail from your neighbors and your in-game mom.
Check out page two for more on the in-game events taking place between February and May, including Groundhog Day, Valentine's Day and the ever popular Bunny day.
February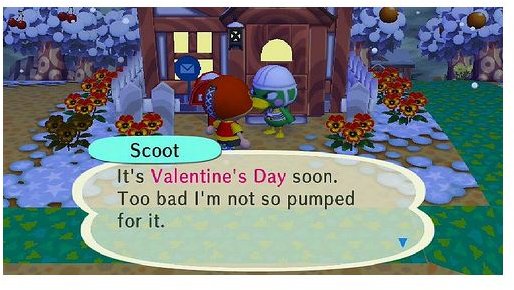 Groundhog Day is the first major holiday this month. Find Mayor Tortimer on the second and he will reward you with a special Resetti model, unobtainable through other means.
Valentine's Day is February 14th. You should receive a special greeting from one of your neighbors via mail, sometimes containing a special chocolate heart that will make you express the emotions of joy and happiness. If you head to the Roost coffee shop in the museum, Brewster will give you a cup of hot chocolate instead of his usual java.
Festivale takes place on February 15th from 6am until 6am on the 16th. During the Festivale, players must collect candies by playing games with their fellow villagers. Turning in these candies to the festival MC, Pave, will earn pieces of the special "Pave" series of furniture.
March
March is strangely devoid of Animal Crossing holidays, aside from the normal Flea Market and Fishing Contest. Apparently they couldn't come up with a kid-friendly equivalent of St. Patrick's Day.
April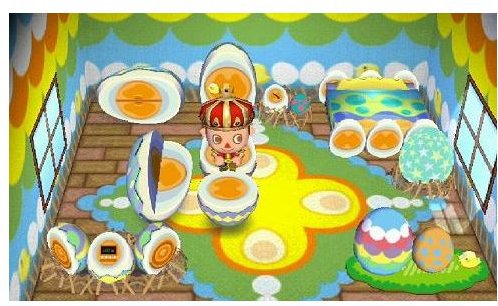 Talk to Tortimer on April 1st to receive a special April Fool's "leaf" item. The leaf looks just like a regular furniture icon, only it doesn't transform into anything when you drop it inside your house. Villagers will also try to fool you on the first, telling ridiculous lies like "Everything at Nook's is 90% off."
Bunny Day takes place on Easter of each year (in 2010 it's on April 4th). During the event, you must dig up and open eggs hidden throughout the town, and then deliver any foil you find to Zipper the Bunny, who will be wandering around the town. Each time you deliver a foil to Zipper, he'll give you a special gift: a piece of the "egg" furniture series.
On April 22nd, be sure to talk to Tortimer about celebrating Nature Day. He will give you an exclusive "cool globe" item.
May
Mother's Day takes place on the second Sunday of May each year. On Mother's day, you should receive a bag of pink carnation seeds from your in-game mother. If you breed these seeds with the red carnation seeds you receive on Father's Day, you can make white carnations that sell for 2,000 bells. The red and pink carnations only sell for 500 apiece.
That's it for holiday events in the first half of the year, be sure to check out part two for more on late-year holidays including Halloween, the Harvest Festival, and New Year's Eve.
Animal Crossing: City Folk is rated E for Everyone.