Best Facebook Games to Play Alone - Farm Town, Cafe World, and Sushi Wars

Introduction
Some Facebook games require you to have massive numbers of friends playing the game with you in order to successfully advance. While all of even the best Facebook games can be better and more fun with "gifts" from friends, this guide outlines three that can be played all by your lonesome if you (or your friends!) so choose.
Sushi Wars (5 out of 5)
Not a single one of my Facebook friends opts to play Sushi Wars, and some outright snicker at me when I mention it. This hasn't stopped me from advancing to level 129 as of this writing or placing in the top 50 of Sushi Wars players (out of nearly 17,000 active users as of December 2009).
Sushi Wars is one of the best Facebook games because it's just plain fun and simple. (Plus I adore sushi!) The objective is to run a successful sushi bar and make as many orders as you can. You also can enter battles to become the best chef (something that, again, does not require any Facebook friends to play with you) and invest in everything from a wasabi farm to a small fish market to earn recurring income. This is an easy, but potentially addictive game.
Farm Town (4 out of 5)
Farm Town hasn't really picked up among my Facebook friends either, but that doesn't stop it from being a fun game. The mission here is to plant and harvest crops and raise animals. You don't need anyone else involved and there's something incredibly fun about raising holiday pigs and growing squash without actually getting my hands dirty.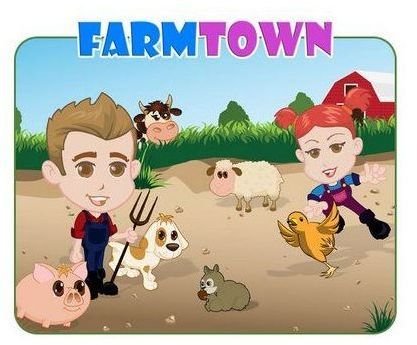 Cafe World (5 out of 5)
I am hopelessly addicted to this game. I was looking for an alternative to Restaurant City, one of the most popular Facebook games that requires a lot of convoluted steps in order to succeed. (Including things such as ingredients trading among friends. Most of my friends call even the best Facebook games time suckers so this isn't much of an option for me.)
You run a small café decorated however you like and cook dishes ranging from French onion soup to sweet seasonal ham. None of this relies upon having your Facebook friends deciding to join in. This is another simple game with an easy objective to which we can all relate- make as much money as possible. Advancement is through earning points through cooking dishes and doesn't have a single thing to do with how many other people you know jumping into the fun.