Best Nintendo DS Games of Early 2011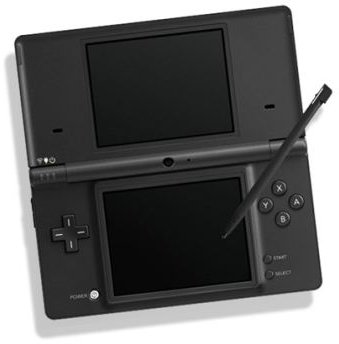 Best Nintendo DS Games of 2011 So Far
The Nintendo DS is a handheld that consistently turns out quality content. From Elite Beat Agents to Pokemon HeartGold, the Big N's dual screen handheld is full of great titles that are worth checking out by all kinds of gamers. Last year, the portable system had yet another great year with releases such as Ivy the Kiwi? and Rune Factory 3: A Fantasy Harvest Moon giving players plenty of solid gaming content. So far, a number of titles have already given the DS a great start in 2011. Pokemon Black & White and Okamiden are just two of the most anticipated DS games slated for launch in March, but here are five of the best Nintendo DS games that have already released for the system and are worthy of your attention.
Kingdom Hearts Re:coded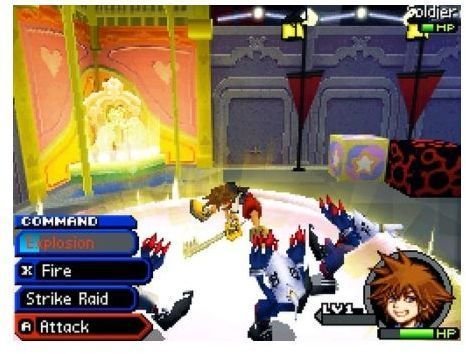 Square Enix has delivered another memorable adventure within the Kingdom Hearts realm with the latest entry in the franchise. Kingdom Hearts Re:coded returns to form and features an action RPG experience very reminiscent of the first game in the series. Though some gamers may be holding out for a future Kingdom Hearts console game, Re:coded is certainly more than enough to keep those fans occupied until that day comes.
Dragon Quest VI: Realms of Revelation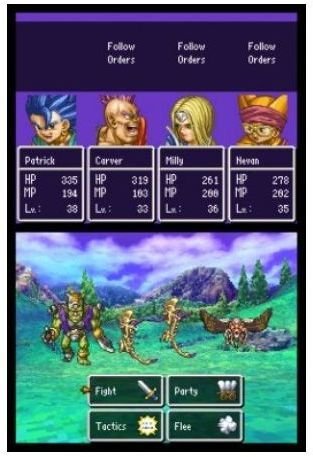 Dragon Quest VI: Realms of Revelation is a memorable game for two reasons. First, it was the only game in the series left that had yet to launch outside of Japan. And second, it's a fun RPG with plenty of lasting power and enjoyable gameplay. Fans of JRPGs will likely get a nostalgic feeling as they enter the world of Dragon Quest once more and remember classic games in the genre, and fans of the series will get lost in the franchise's world once more.
Plants vs. Zombies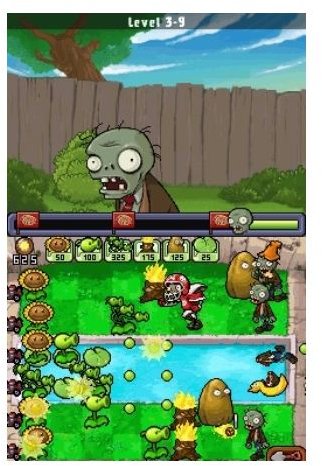 Released on nearly every console known to man, Plants vs. Zombies finally made its way onto Nintendo's dual screen gaming handheld earlier this year. Like its PC and console counterparts, the game is addictive, enthralling, and a sheer joy to play. If you don't already own some version of Plants vs. Zombies, you would be doing yourself a great service by investing in the DS port.
Ghost Trick: Phantom Detective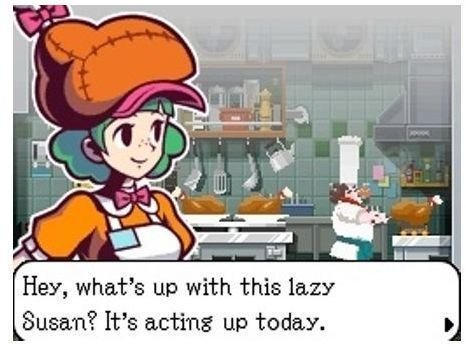 The DS has proven to be an effective puzzle gaming system due to its touch screen functionality, and Ghost Trick: Phantom Detective takes full advantage of the handheld's capabilities by providing a large collection of puzzles that are certain to keep players glued to both screens of the portable gaming machine. Capcom has done it yet again with this stellar puzzle adventure game. Charming visuals, a quirky mystery tale, an awesomely stylish protagonist, and rich puzzles all make Ghost Trick: Phantom Detective a must-own game for anyone with a DS.
Radiant Historia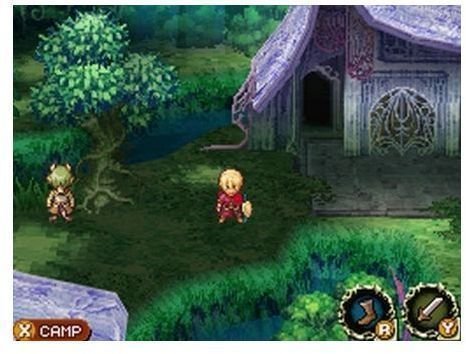 Radiant Historia takes old-school RPG elements, mixes them with fresh gameplay attributes, and creates an experience that feels classic yet modern all at the same time. If you're an RPG fan and have yet to play this game, you need to go out and buy Radiant Historia as soon as humanly possible. The game's story, world, and characters are a marvel, and you'll find yourself getting lost in Radiant Historia's grand universe. Strategic battles, time travel, colorful visuals, and a great soundtrack all contribute to one of the most memorable RPGs of early 2011.
Best Nintendo DS Games of 2011 So Far
There's a reason the Nintendo DS is the best handheld on the gaming market today. With great puzzlers, RPGs, action-adventure games, and platformers constantly released for the dual screen platform, it's going to be tough for the 3DS to top Nintendo's current handheld system. But before we look that far ahead, let's enjoy the recently released titles that will keep us busy in the meantime.