Empires and Allies Ultimate Guide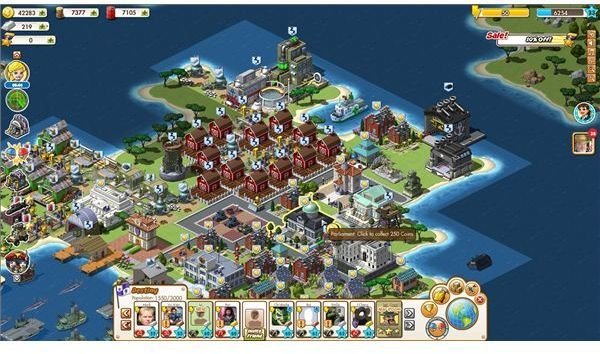 Empire and Allies is a Facebook city building warfare game by popular social gaming developer Zynga. Players develop a city but also create military units to fight the NPCs in the game or other players. This guide will teach you the basics of the game as well as dive deeper into this social gaming title. In this guide you will find informative reviews, important combat tips, game structure information, powerups, military units, tips on how to conduct research, campaign walkthroughs, and other important strategy information. Be sure to visit your Facebook friends playing the game to exchange gifts and help each other out as this can gain you gain an advantage over other players.
For those new to the game, these guides will help you learn all you can about the key features and help you be a better player. Start by reading the review and then each article as they build upon each other. Check our site often for new guides and articles about Empire and Allies as well as other great social networking games. Be sure to ask any questions you have about the game and we will get back to you. Your empire awaits your command, so get playing now, soldier!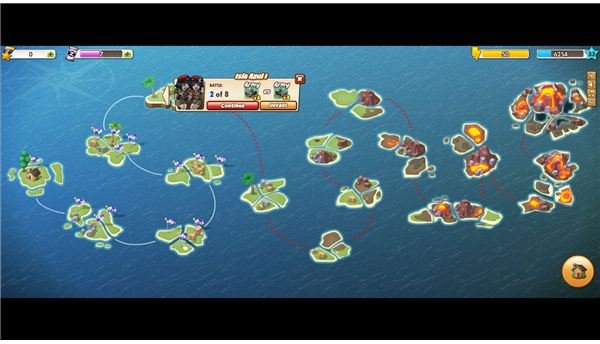 Save your people from the Dark Alliance. Learn about the Zynga game Empire and Allies. Create your city and use powerful military units to fight the NPCs on the game map or battle it out with your Facebook friends. Is this game right for you? Find out in this complete game review.
Get started on the way to domination with Empire and Allies. Learn about your economy, military units, the energy system, and how to take part in the exciting combat. Your empire will dominate over your enemies in no time with this great guide for beginners.
Empire and Allies: Beyond The Tutorial
Once you finish the game tutorial you'll find extra help with the beginning stages of your game with this guide. Learn how to farm and manage the other resources required to be a successful player. Get information on setting up allies and what to do when you visit your Facebook friends playing the game. This is the perfect companion for new players who require that little bit of extra help.
Empire and Allies Guide To Military Units
Once you have a great economy you'll need powerful military units. Learn about the aircraft, infantry, warships, and mechanized units you'll deploy on the field of war. Use your units against the NPCs in the game or fight your Facebook friends. Start building and get into the heart of the game which is the great combat action in this guide.
Guide To Coins, Energy and Experience
You'll need plenty of coins to develop your empire in the game and a powerful economy leads to a powerful army. Learn how the energy system works and how to gain experience points from playing the game by collecting from your structures or fighting in battles.
Guide to Military, Homes, and Economy
Learn how to build homes for your expanding population and how each one gives you varying amounts of coins depending upon its type. Gain knowledge about how to build a strong military in the game. Use economic buildings like farms, oil, wood, and ores as you develop your empire with this guide to the key game concepts.
Government Buildings, and Upgrades in Empire and Allies
Expand your empire with government buildings and learn how upgrading your resource mines can improve your overall economy in the game. Gain insight into powerups and how they help you during military battles in the game. Learn about trade using the game marketplace to exchange units or game resources. Find out how the food, wood, oil, and ore resources help not only only your military might but the growth of your new city too.
Comprehensive Combat Guide To Empire and Allies
Learn how to invade other Facebook users and how each military unit has its own strengths and weaknesses in the game. Find how how the battle screen works and get other combat tips to improve your own game play.
Empire and Allies: Campaign, Expansions, and Research Labs
The game features a massive, fun campaign to play through. Learn how to use Liberty Bonds and cash to expand your empire. Get information about the new research labs that help you improve the combat effectiveness of your fighting units in the game.
References
Article is author's own experience. Screenshots taken by author.