Play Free Mindjolt Games on Facebook: Stay Busy For Hours!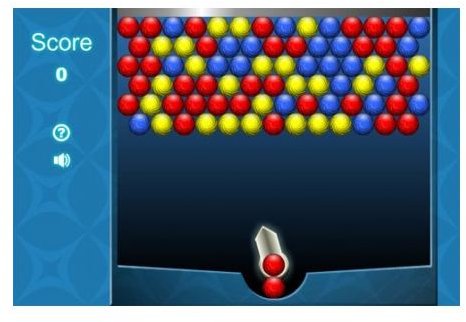 Bouncing Balls
Mindjolt games on Facebook wants to know how many balls can you clear before the timer runs out? These simple series of online social games couldn't get more straightforward. You will have rows of colored balls that will advance downward toward your small cannon shooter. You will have to shoot rows or columns of the same balls to eventually clear all the balls from the entire screen. Make sure you are watching the balls as you shoot them, they may change color without notice. To play Bouncing balls click on the following link.
Image Credit: PrizeRoomBlog
Crazy Cabbie
It's time to hit the road in your runaway taxicab. You will be on a busy highway amongst other vehicles during what looks like rush hour traffic. You can make it if you use your arrow keys to change lanes fast enough to avoid other cars in the front or to the side of you that are moving a little to slow. After all you have to get your customer to their destination in a timely manner ! So do what you have to do to make this happen. You will use the left and right arrows to change lanes and the space bar will allow you to jump over other cars when necessary. To play Crazy Cabbie click on the following link.
Bricks Breaking
The object of this game is to break as many of the grid bricks as you can as quickly as you can that are the same color. The trick to this game is to make sure the bricks of the same color are lined up in a block like fashion before attempting to shoot them down. This strategy is a lot better than trying to break up smaller grids of bricks which will result in a longer time to clear the board. To play Bricks Breaking click on the following link.
Christmas Crunch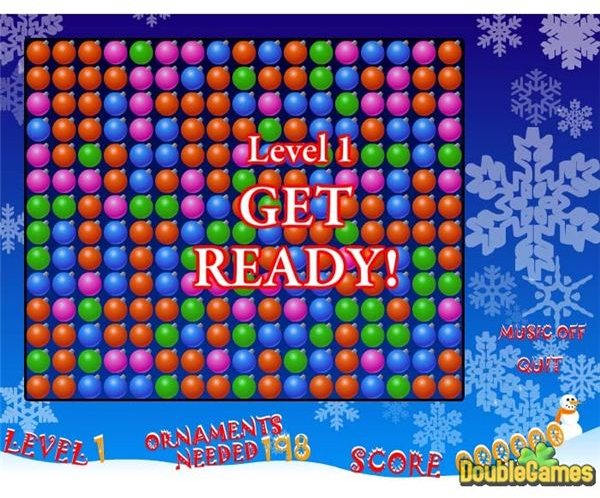 It's the holiday season and it's time to not only decorate with ornaments, but crush them. You heard correctly, this game will be presented with a table of Christmas ornaments, which will be highlighted section by section. When you see the highlight you will have to click on the the groups of ornaments as quickly as possible to crush them. The object is simple, the more groups you crush the higher your score will be, especially if you crush them before the timer runs out. To play Christmas Crunch click on the following link.
Image Credit: DoubleGames
Pool Master
Are you a pool shark or just a beginner? Well either way you can try your hand or shall I say stick to go for a chance at being a pool master at this series of billard online social games. There are several modes that you can play in. The practice mode is the most relaxed, where there is no limit on time, you are just given the chance to practice all of your trick shots or get your feet wet if you are a beginner. Practice mode is a good chance for you to get used to your billard stick and to learn how to power up before shooting. The other modes of the game like the challenge mode are there once you are confident in your playing style. To play Pool Master click on the following link. Enjoy these and other Mindjolt games by Facebook and keep yourself busy for hours.