Party Ideas for Sleepover Games for Girls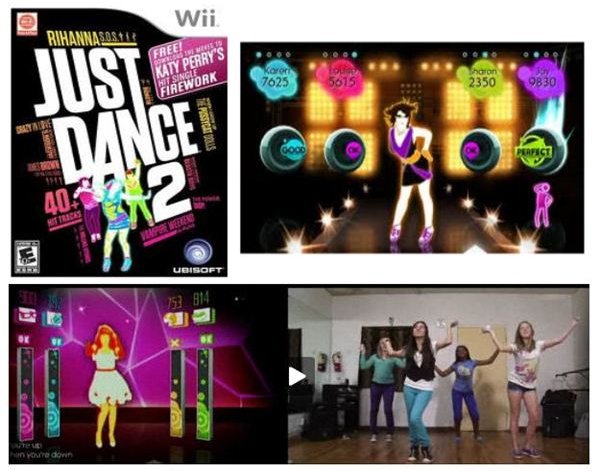 Sleepover Games for Girls
Girls of all ages love to throw a slumber party with their closest friends. To get ready for this, make or buy some fun invitations to send or hand out to the host's friends. After that, plan the food, games, music, movies and everything else to get ready for the sleepover.
Theme parties are a good way to decorate and also plan for food and game ideas. This can be pricey, but if you have the money you can really go all out on this. If you don't have much extra money, holiday decorations are an affordable option for the theme of the party. Other good ideas for this are to have a Mardi Gras or Luau themes. These decorations are easy to find and also affordable.
If you are creative, you could also make the theme be the host's favorite movie or book series, such as "Twilight" or "Harry Potter." This is especially effective to have when the current movie is released or if you plan to watch those movies during the party.
Video Games for Sleepovers for Teen Girls
Girls love to sing and dance and there are many great games that are available that can be played for sleepovers. One of the best video games for a girl's sleepover is "Just Dance" and "Just Dance 2" for the Nintendo Wii. Multiple girls can dance with the game and sing along to their favorite hits.
Makeovers and Fashion Show
Sleepover games for girls that involve makeup and fashion is always a big hit. The girls can bring makeup that they use or you could purchase some cheap makeup sets that the girls can use for the party. They can listen to music and give makeovers to one another.
After the girls have their makeup ready, they can have a fashion show and use the living room as their runway. Be sure to have music playing, the lighting set and fun décor out so the pictures or video camera can capture all of the fun memories!
Treasure Hunt Game
For a fun game that is also free, have the girls go on a treasure hunt around the house and the yard. Make a list out of things for the girls to find before the party and print it out on paper that looks like a treasure map. You could lay some of the items out for them to find, or have them be things in nature that they could look for, such as mysterious gnomes. If doing this type of a search, be sure that the girls play this game in daylight hours and that they stay in your yard!
You could have them physically pick up the items they are looking for or have them take pictures (in groups) of the items they need to find.
Note: Make sure that the adult supervising really watches the kids during this game. Only have the kids find items that are inside the house or in the yard. Do not have them go door to door – this is dangerous!
Ghost Stories and Scary Sleepover Games
Even scary sleepover games for girls are a fun way to spend the later hours of the slumber party. Girls of all ages enjoy a good ghost story or sleepover game that is somewhat scary. Here are some ideas:
Tell Ghost Stories – these can be stories that are made up or the girls can share their own real life ghost story (from their house or their The Sims 3 ghosts - if they play that game). Be sure to turn off all of the lights and only use flashlights. This sets the mood for it to be even scarier.
Bloody Mary – this is a classic sleepover game that is played by a girl looking into the mirror in a dark room and saying "Bloody Mary" three times in a row. This can also be used as "Candy Man" and watching that movie is sure to make the girls scared of mirrors for a few nights!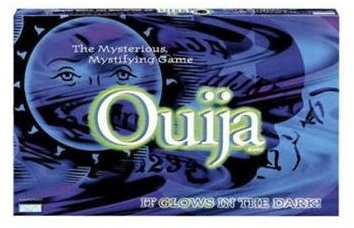 Ouija Boards? – depending on who you ask, the Ouija board game could be just a fun children's game or a gateway to attracting evil spirits. There are even ones that glow in the dark now! Depending on what you actually think of it though should determine if this is a good scary game for a sleepover or not.
Note: The adult supervising the party should make sure that these scary games don't get out of hand. Nobody wants a guest getting too scared that they have to go home early.
References
Screenshot from Just Dance 2.
Ouija Board image from Hasbro.
Source: author's own experience.