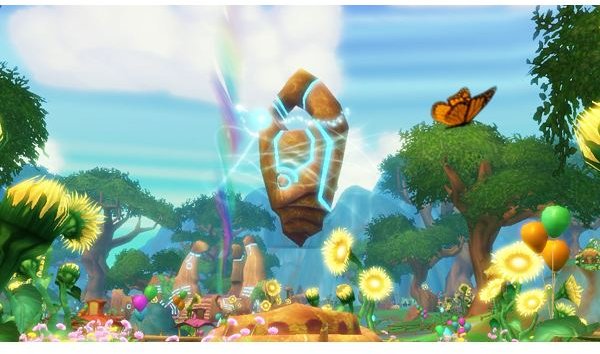 Graphics (4 out of 5)
Graphics are
the icing on the cake in any MMO. The appearance is what catches the eye and draws the player in. While I cannot say that the game has the best graphics that I have ever seen, the graphics are good, and help set the game apart from other free to play MMOs. Free Realms does a fantastic job of creating eye candy by using whimsical, fun, and "in the now" graphics. SOE knows their target audience, and has designed the artwork to appease the masses, and by masses, I mean the pre-teen, overly dramatic, not quite ready for grown up games crowd. When I asked two pre-teen girls what they enjoyed most about the game, they said in unison, "Creating characters!" When I went on to ask what character they chose one replied, "A fairy. They are just so beautiful!" and the other said, "The fairies are really, really pretty!" The girls are right that the fairies look great. However, all the characters and the world looks great, giving Free Realms a polished look.
Fun (4 out of 5)
Free Realms a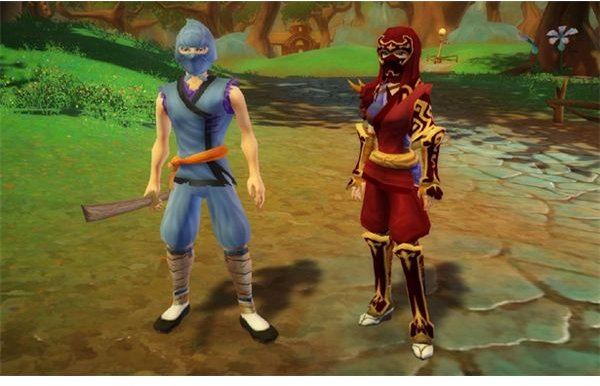 ppeals to those who love fantasy and real life scenarios by adding mythical creatures as playable races, but also adding real life jobs. Players can become the typical fighter, or they can fulfill their dream of being a chef or postman. For those who love to live in the realm of fantasy, they can choose to be a ninja or wizard. Children love the options, and ease of the game, and for adults, Free Realms is like a breath of fresh air. The game is simple, relaxing, and just plain fun. The mini-games, user-friendly interface, and easy to understand game play make the game feel like a mini-vacation. In a sense, Free Realms is a way to get away from it all, or away from the stress of other MMOs. The game is simple enough for the young crowd, yet has an interestingly addictive quality that will pull in older gamers. However, while the older gamers may have a bit of fun with Free Realms, it can quickly become too easy and boring, thus making it great for adults in short spurts when they wish to remove themselves from serious gaming.
Value (5 out of 5)
Free Realms is the perfect game for the child that has outgrown Webkinz and Club Penguin. It is the bridge between the child's game and the more serious MMO. My 13 year old daughter was massively into both Club Penguin and Webkinz, and we have spent hundreds on stuffed animals with the game codes.She outgrew these games, but has not been able to fully grasp MMOs such as Everquest and World of Warcraft. Free Realms fills the gap, while also being a game that parent and child can play together. While Free Realms is free to play, the extra items, many of them novelty in play, must be purchased with Station Cash. However, I find myself spending less money on this game than on the earlier versions my daughter played, simply because she can purchase Station Cash cards. This is a smart move by SOE. These cards can be purchased with a child's allowance in the same fashion that they buy ITunes cards. This not only saves money on my end, but also helps my daughter understand the value of money, and how much she is spending, or saving. This in itself is not only a learning experience, but also ups the value of the game.