The Best Casual Games of 2009 - An Early Roundup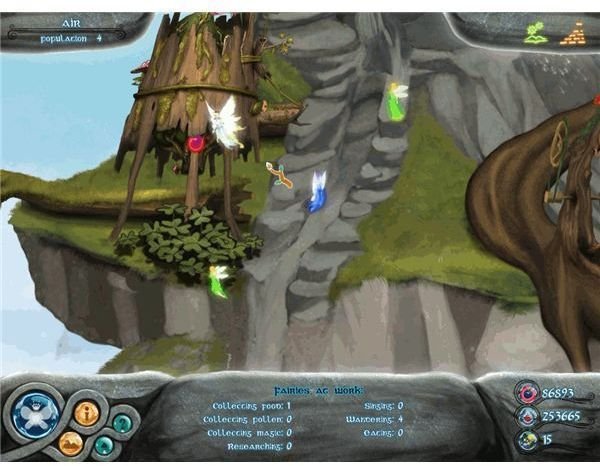 Avalon
This one is a just a great new casual game. It's a game that mixes the elements of virtual villager with some fun mini games. The premise is that you need to reawaken the elements in three different environments to get your fairies to reform paradise. This means assigning your fairies to various tasks and puzzles and letting them gather the resources that you need.
A typical setup is having several harvesting food from a bush, others collecting potion ingredients, one or two gather pollen to breed more fairies, and the rest working on solving the game's many puzzles. There is a system for leveling up your fairies in various skills and 4 fun mini games that increase the efficiency of various tasks. One is basically a Plinko stand in, so that's good enough for me.
You could also look at Escape from Paradise 2 if you are interested in another game where virtual villager gets some minigames.
DinerTown Tycoon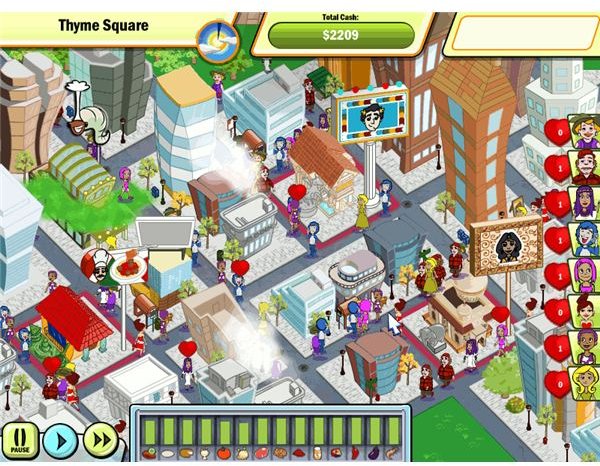 This is one surprisingly fun tycoon game. It's only related to Diner Dash by the characters. The gameplay is in the form of Lemonade Tycoon and the more recent Fairy Godmother Tycoon. You buy restaurants on the game map, develop new menu items, buy ingredients, and use advertising to make a fortune from the passing costumers.
There is a great story mode too. You have to fight the encroaching evil franchise as they use an addictive ingredient to capture the loyalty of each district. This puts a time limit on your business, since every lost customer means lost time for your mission. It's a good way to stay motivated and makes your success tangible.
It's one of the better casual tycoon games I've seen in a while.
Supermarket Management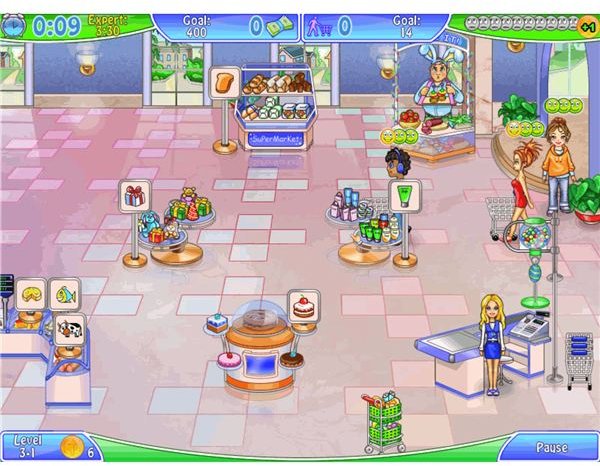 This is my top pick for the Diner Dash style gameplay. There's a lot of good ones out on the market at the moment. Lovely Kitchen, Ye Olde Sandwich Shoppe, and Mystic Emporium are all good choices. I liked the variety present in this one though. Your job is to run a supermarket successfully. At first you have to make sure that the shelves are stocked and keep the checkout line moving. Later you will be allowed to do minigames to work the meat counter and the bakery. There is also the option for lots of upgrades and even the ability to hire new employees to help out at the store.
It's a fun twist on the genre and good fun for people who like time management games.
Plants vs. Zombies
Not too much I need to say about this popular one. It's a fun game that has you using special plants to kill invading zombies. There are lots of minigames and challenges. The real benefit is that even hardcore gamers will find the gameplay interesting and challenging. For a bit more in-depth look, you can see this Plants vs. Zombies review.
Plan It Green
This one is another game in the long line of community building games. This follows the basic model established by the Build-A-Lot series. You have a large neighborhood that you have to improve with new houses, businesses, and infrastructure. You can then get new upgrades to increase your wealth and meet goals. While you are doing this, you'll have to manage your money and supplies to keep the construction going as planned.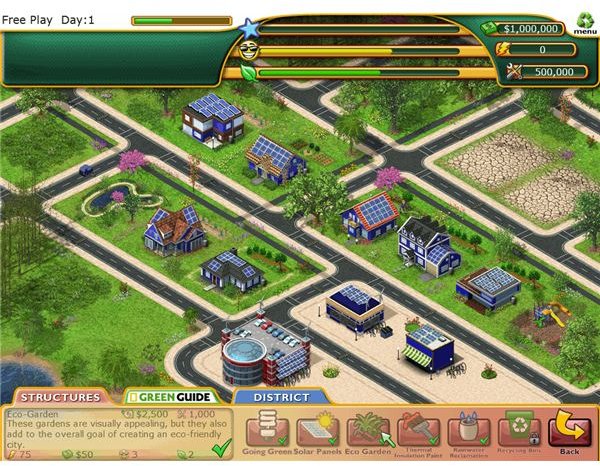 The reason Plan It Green is at the top of my list is that it seems to have perfected the formula behind the games. The premise is that you are trying to renovate your town into an environmentalist paradise. You are still just putting on new upgrades and building new buildings though, if you aren't too motivated by the "Green" plot.
The nice thing is the intricacy that it adds. For example, there is full scale zoning in the game. You have to place commercial, industrial, recreational, and residential buildings in the right places. This also grants a bit of order to the game. Your changes also stick around. There are several districts that you work on for the game. Return trips have the same map with the town just as you left it. This makes your actions seem like they have consequences. Finally, there is a separate system of energy credits where you can sell the power generated by your solar panels and energy saving measures.
Overall, it just seems like they got it right.