Play Free Online Nick Junior Toddler Games and Activities: Fun for The Little One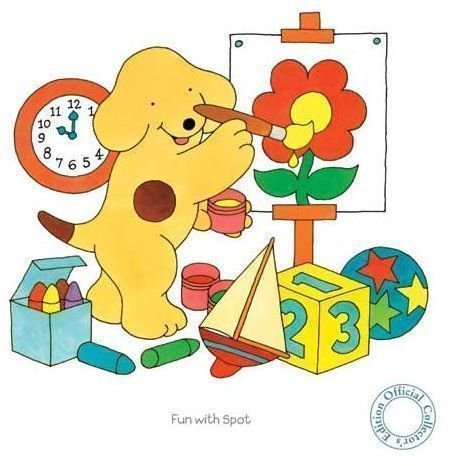 Fun With Spot
Can you find spot? We can leave that up to your toddler who will enjoy reading and finding clues on where Spot the dog could be hiding in his large house. Your toddler will love to click on the closet door and find that it's a crocodile or kitten, instead of Spot. This opens up the child's curiosity as they play, as well as their memory skills. Fun with Spot free online toddler gamers prepare the child for reading as they click on each page to find this playful mutt. To begin looking for Spot click on the following link.
Image Credit: IngoFinke
Learning about the Opposites
Does your little one know the difference between hot and cold? How about if someone is sick versus when they are well? They can begin to tell when they play these interactive free online Nick junior toddler games for learning. Let them pick which cat in inside the door or outside the door, or which picture has day and which one is night. They will love playing guessing games and using the mouse to click on the right one. To begin your toddler's learning the opposites journey click on the following link.
Bubble Mower Bubble Pop
The lawn needs a little tender loving care. How about we get your toddler to take care of it. This game calls for your toddler to mow the lawn and pop bubbles at the same time. How fun is that? They will earn points for the bubbles they pop. This exercise will teach them how to coordinate the mouse and earn points for popping the bubbles. They will have a ball mowing the lawn, let's just try to see if this is something that carries over into adulthood! To begin mowing and popping bubbles click on the following link.
The Musical Instruments Game
Do you hear the beat of the drum? Or is that a saxophone playing. Ask your toddler, because they will be the one who is creating such a wonderful harmony. The musical instrument games will have them playing all the popular hits such as the itsy bitsy spider, this old man, the wheels on the bus and the of course the abc song. They will click on the instruments to see how they sound as a group or on their own. To begin your musical band tunes click on the following link.
Count the Score

Get your toddler ready to count on the football field. Your toddler will have to pick the countdown for kicking a fieldgoal. They can count down from 15, 10, or 5. The number that they pick will represent how many times they will have to kick a fieldgoal with the puppy dog. Send the crowd cheering as they count each kick. To begin counting your with your toddler on the football field and other free online Nick junior toddler games click on the following link.
Image Credit: Mattel