What's New (5 out of 5)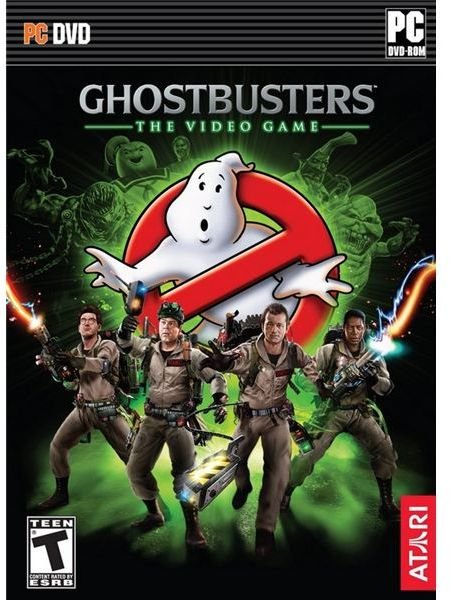 If you are a fan of the Ghostbusters movies, then you must check out this new Ghostbusters: The Video Game for Windows PC. It features the voices of all the main actors from the movies, and Dan Aykroyd said that this game is essentially the third Ghostbusters movie. I have heard that there is really going to be a third Ghostbusters movie made soon, and I suspect that this game was made to help renew interest in the series, since the last movie came out well over a decade ago.
This game is set two years after the last movie, and you play a new recruit with the Ghostbusters. Your job is to go through some training with them, then go out and help them catch ghosts. A ton of original dialogue was recorded by the original actors (Bill Murray, Dan Aykroyd, and Harold Ramis) as well as many others, so you get a new story with lots of familiar characters. The old green menace Slimer also pops up a couple of times. It mixes old familiar stuff with new content to make a fun new story that is a delight to play through.
Gameplay (3 out of 5)
Gameplay is very arcade-like, but plays out just like you would expect. You have your proton pack and a variety of ghost detecting tools, so part of the game involves you looking for ghosts and the other part has you trying to capture them. During the capture sequences, you wildly shoot your proton beam around and try to damage the ghost enough to weaken it for capture, and there are a few special moves you can make while the thing is lassoed. This part of the game is a little crazy, but it works. The parts where you have to hunt down the ghosts are pretty easy and sometimes require a bit of exploration. The interface uses a third person perspective that occasionally switches to first person with some gadgets.
Graphics and Sound (5 out of 5)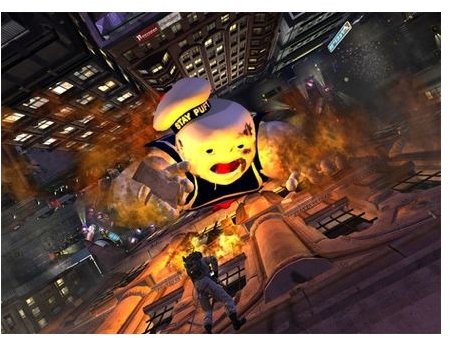 The graphics and sound in this game really deliver. The characters all look like younger versions of their real-life counterparts, and the interactive environments are perfect for obliterating with your proton pack. Since the actors voice their characters, the acting is very well done. The music and sound effects are also right out of the movie. As a whole, the presentation of this game is just like playing an interactive movie. It's a lot of fun with plenty of funny dialogue and some original moments of gameplay.
I played this PC version of the game using the mouse and keyboard, and it worked pretty well although the game was really designed to play using a controller. Other than that, this console port looks and plays pretty well. It did tax my older computer a little in regard to the graphics, so I had to turn down some of the detail in order to make it run more smoothly. It is a very busy game with a lot of debris flying around on screen, so it takes a pretty strong computer to make it run properly.
I am running this game on an HP desktop PC with an AMD x2 5000+ processor, 3 gigs of RAM, Windows Vista, and an GeForce 8600GT video card. Games like the Call of Duty series and Left 4 Dead play just fine on it, but I could probably do a little upgrading if I continue playing new stuff like this one. Take that into consideration if you're machine isn't up to speed.
Overall (4 out of 5)
As an interactive movie, Ghostbusters: The Video Game soars. It really does feel like a new movie and the material is still right on track with the two previous movies, so on that level it works quite well. As a standalone game, the main complaint about it is the length. You can beat the whole thing in about 8 hours, and it isn't all that difficult. Because this PC version has no multiplayer component, there is very little replay value. I wouldn't be surprised to see this game drop in price pretty soon, so you may want to hold off spending $30 on something you can finish in a weekend.
System Requirements
Dual core processor
2 GB RAM
512 MB Shader 3.0 capable video card
9 GB free hard drive space