Harry Potter and the Goblet of Fire Nintendo DS Game Hints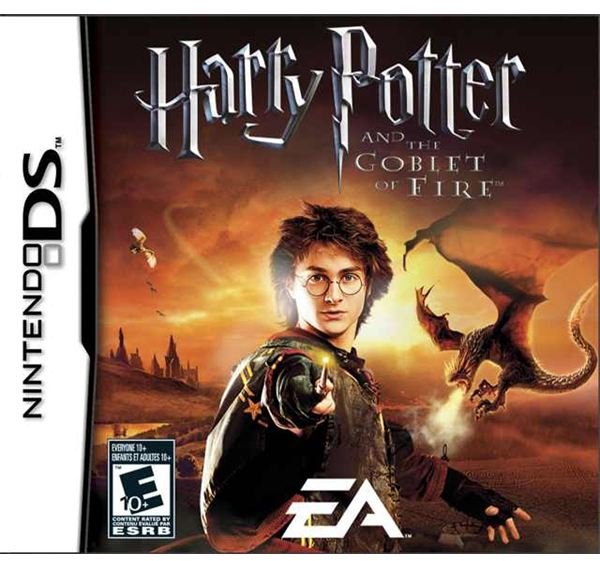 Harry Potter and the Goblet of Fire Nintendo DS Game Hints
If you are a J. K. Rowling fan and also a gamer, you are bound to want to know more about Harry Potter and the Goblet of Fire Nintendo DS game hints. Harry Potter and the Goblet of Fire is one of the more popular Nintendo DS games that has been out a while. While it is incredibly fun, there are a few parts that give gamers trouble. The most common things gamers need Nintendo DS game hints on are: collect cards and shields, how to attack and defend in 3-d battle mode, and glitches.
Goblet of Fire Game Tips: Collecting Cards and Shields.
The two big unlockables in Harry Potter and the Goblet of Fire are the image gallery, which you unlock by collecting all 74 cards, and the cutscene from the game, which are unlocked by collecting all 99 Tri-Wizard sheilds. Most of the cards and sheilds you'll easily find just normally going through the game. There are a few that must be collected by replaying earlier parts of the game with new spells. You will have every spell you need once you finish chapter 7, "Care of Magical Creatures". Once you complete that chapter go back and play the earlier parts of the game. Do note that the message you unlcoked a card doesn't guarantee you have it. Many times you will, but sometimes you have to go purchase them after unlocking over at Weasley's Wares. The total amount of green jelly bean points you need to collect them all is 5030.You have surely noticed you get these when you beat enemies, but also smash every rock, barrel, and crate in site to find some more.
Goblet of Fire Game Tips: Glitches
One of the major glitches in Harry Potter and the Goblet of Fire is that you can collect all 99 Tri-Shields and still not have your bonus! Fear not, however, for if this happens to you there is an easy way to fix it, thankfully its not just starting over either. This glitch only happens when you finish your collection during a minigame. If you get your 99th shield and still cant see the cutscenes just go into any level on the wonderful Adventure mode and play up until a point where the game autosaves. Once you do that the note that you'll have gotten your bonus will pop up and then you can go about your normal business and check out some of the games great cutscenes.
Goblet of Fire Game Tips: 3-D Battle Mode
One of the most common searched for Harry Potter and the Goblet of Fire Nintendo DS game hints is how to effectively attack and defend in the 3-D battle mode. When you enter a battle with some foe theres a chance you might enter into a 3-D battle, if you do these are the controls.
Attacking
Top Option: All you have to do here is trace the wand movements on the screen. However you have to be on point and do it quickly. A lot of times this is the hardest option to do because of the quick timer.

Bottom Left Option: As silvery orbs appear on the screen tap each one to send them towards the enemy. This is probably the bets choice ot pick for beginners.

Bottom Right Option: As the silvery orbs appear on the screen connect them orb to orb like a connect the dots puzzle without lifting up the stylus. This is the funnest of the three for me.
Defending
Shield: Swirl the stylus around in a small circle, if you make it to big the shield will easily be destoryed. It takes trial and Error but when you get it down and find the right size it reduces a lot of damage.
Tap-and-Destroy: As missles are sent your way just tap them once to destroy them before they get to you.
Redirect: As missles are sent your way touch and drag them out of the way. Try to do this as soon as you can that way you can keep yourself from getting "clipped" by one and taking damage before moving it completely out of the way.