The Top 3 Harry Potter Free Online Games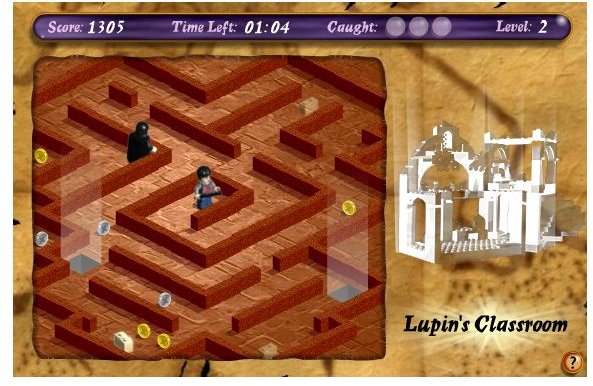 Free Harry Potter Online Games
Everyone, from a 10-year-old kid to a 75-year-old granddad, knows Harry Potter by now, thanks to some excellent storytelling skills of J.K. Rowling, clever marketing and a series of movie adaptations that did pretty well in the box office. And with the release of the latest Harry Potter movie, most kids, teens and their parents will flock around theatres to watch their favorite bespectacled wizard waging his final battle against Lord Voldemort. The popularity of Harry Potter has spawned several merchandise and video games, including Harry Potter free online games. Here are some of the best Flash games exclusively for Kids and Teens who are die-hard Harry Potter fans:
Lego Harry Potter and the Marauders Map
A Lego Harry Potter animated toy, cryptic mazes and several Lego bricks to collect, perfect ingredients for an exciting Harry Potter online game. In this game, players have to guide Lego Harry to collect Lego blocks before the timer runs out. But collecting those blocks isn't easy, as the cryptic maze has numerous traps and enemies. To avoid getting caught and collect all pieces on time, players will have to walk over teleportation tiles or teleport them to another location on the maze.
There are several invisible cloak icons scattered throughout the maze. Players can just walk over the invisible cloak to stealthily sneak in and collect all Lego bricks without getting caught by enemy guards. The game ends if Harry gets caught three times. The visuals in Marauders Map are pretty neat, with a quasi-3D maze and Lego bricks. The difficulty level is easy to medium difficulty and is quite suitable for kids aged 10 and up.
Play Lego Harry Potter and the Marauders Map
Harry Potter Dark Arts Defense Game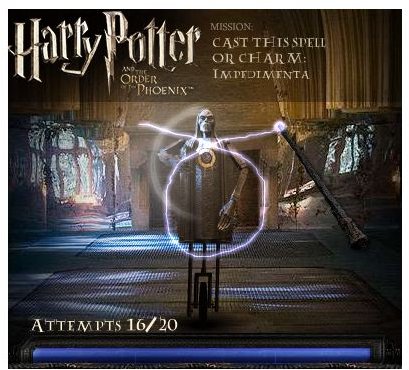 Want to become a spellcaster online? Well, there is a unique Harry Potter flash game that lets players cast a variety of spells using Harry Potter's magic wand. At the top of the game screen, you will find a spell symbol. You will have to cast them using your mouse. Draw the symbol in the air over the ragdoll and see how your spell-casting goes in 20 attempts. Dark Arts Defense Game is unique in all respects, and is one of the best Harry Potter online games for kids.
Play Harry Potter Dark Arts Defense Game
Harry Potter and the Death Eaters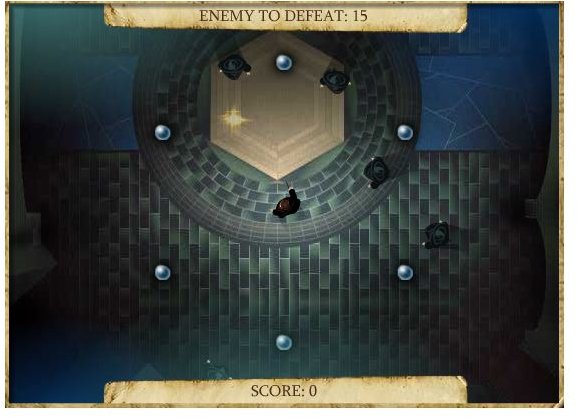 This game is a click-fest and quite entertaining! You will have to strike down the Death Eaters by pointing your wand towards them and clicking at the right time. Make sure that the Death Eaters don't come near you; else you will have to start all over again. You will also find six orbs surrounding Harry Potter, all shaped in a hexagon format. Lighting up to orbs using your wand will unleash the powerful Patronous charm to clear the area from enemies.
In Harry Potter and the Death Eaters, the top-down visuals are great. However, it would have been better if the sprites used were a bit bigger. If you are looking for the best action Harry Potter free online games, then Harry Potter and the Death Eaters is the right game for you.