Online Christmas Games for Kids - Christmas Fun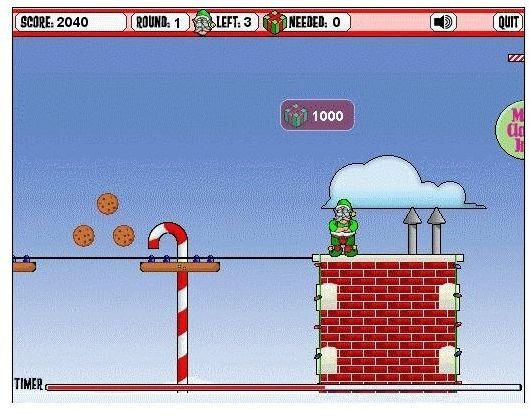 Getting into the Christmas Spirit with Miniclip Games
To help gamers get into the Christmas spirit Miniclip.com has an arsenal of online Christmas games. Dozens of holiday themed flash games are available to play for free. All the games are challenging and entertaining. Unlike other standard free kids games Miniclip offers an assortment of quality role playing, adventure, shooting, fighting, and puzzle games with a Christmas theme in mind. Players encounter sliding penguins, wacky elves, and a Santa Claus that's not afraid to use a gun in the online Christmas games area. Christmas games for kids and gamers of all ages can be found at Miniclip. Get ready for some serious Christmas fun!
Santa Gets a Freeze Gun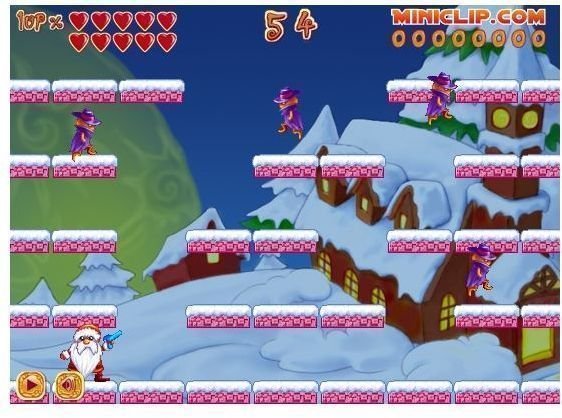 In the game Deep Freeze players become Santa Claus. A crew of very naughty villains has stolen Santa's gifts in a plot to destroy Christmas. Armed with a handy freeze gun players must shoot the bad guys. Freeze them into a ball of ice and roll them out of sight to gain the stolen goods. Enemies appear as wicked Elves, bad wolves, and misbehaving pooches. Holiday tunes play in the background of this festive shooter. The game Adventure Elf lets players go on a timed mission to stop a gang of penguins from ruining the holidays. In the city of Kringleville Frank the penguin and his friends have ransacked Santa's sleigh. Help Oliver the elf find them and return the gifts. Players earn 2,000 points for every gift they collect. Picking up floating sweets earns bonus points. Adventure Elf is challenging with moving platforms and traps scattered throughout the city. If players fall more than twice it's game over.
Snowballs & Bullies in Snowmen Parade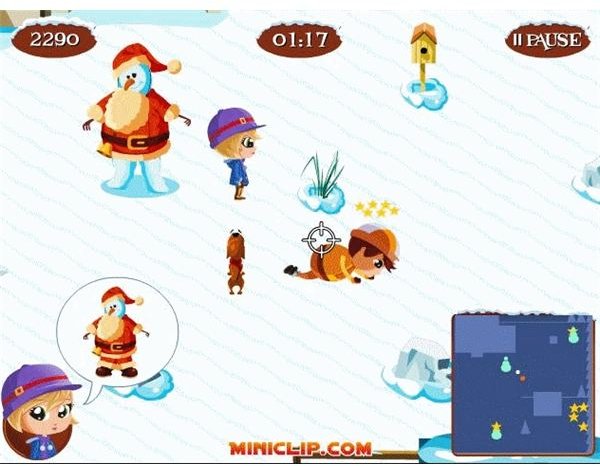 When it comes to online Christmas games Santa and his elves aren't the only ones allowed to have fun. In the game Snowmen Parade players get to help a young girl named Jodie building snowmen in her yard. The clothes for the snowmen are scattered through the front and backyard. Quickly gather them and assemble Jodie's snowmen before they melt. Troublesome bullies are lurking around waiting to throw snowballs at Jodie and steal clothing off of the snowmen. Toss snowballs at bullies to keep them away from your snowmen. The game combines a snowball fight and snowmen assembling for lots of Christmas fun.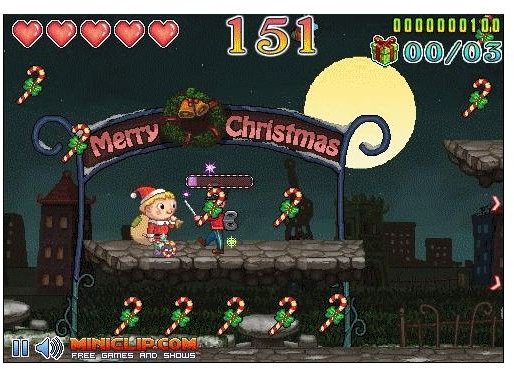 In the game Wrap Attack Santa has been kidnapped by the sinister Doctor Zass. Players must aid Tommy in a mission to free Santa Claus and save Christmas. All of the toys are under a spell zap them before they attack you with a laser wrap up gun. Form an ice platform to reach Santa and rescue him.
Aliens Battle Santa Claus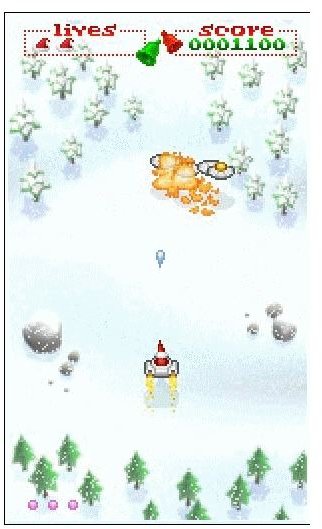 Online Christmas games like Merlin's Christmas and Last Christmas 2 are also popular. In Merlin's Christmas Santa's sleigh has been sabotaged. Gifts are falling everywhere. Save Christmas by performing a courageous free fall snagging the presents before they hit the ground. Players must manipulate their speed in order to safely return to Santa's sleigh. Last Christmas 2 is an improved version from its predecessor. It's enhanced with more upgrades and alien action. Players jump into a flying Santa saucer on a mission to stop invading alien spacecrafts from destroying Christmas. Use fire lasers and cannons to blast away at aliens. Avoid mines and incoming blasts while racing above snowy terrain. One hit and it's game over. The main objective of this shooter sequel is to survive.
When Penguins Rush Christmas Fun Follows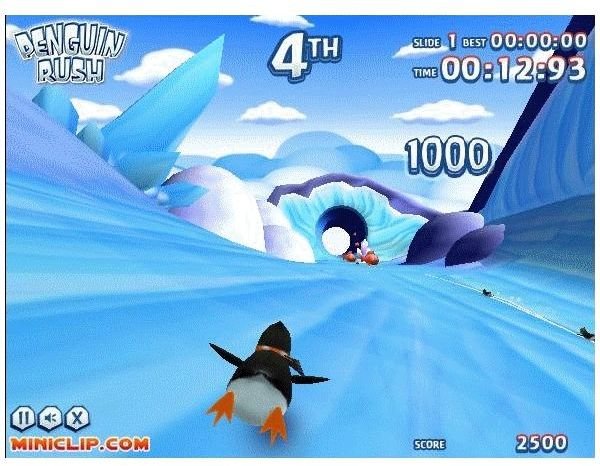 Christmas games for kids like Penguin Rush and Winter Workout are perfect for getting into the holiday spirit as well. In Penguin Rush players participate in an icy wet race to the finish. Players race down slopes, through ice tunnels, and dive under water to the finish line. Gigantic ice crystals and snowmen serve as obstacles. When players hit the slopes they fly high into the air allowing them to flip and do different tricks. Grab large red fish and perform a few cool tricks in the snow for the best possible time. There are dozens of free kids games like Penguin Rush with a holiday theme available to play.
More Online Christmas Games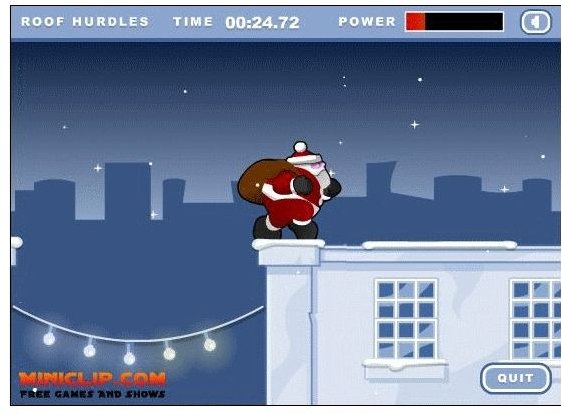 The game Winter Workout places Santa Claus in the Winter Olympics. Players help Santa enter to lose some weight and have a jolly good time in the process. Santa has to race in the Xmas sprint, long ice jumps, roof hurdles, and the candy ski jump. There is a practice mode for each event for players to hone their skills. Winter Workout is somewhat challenging. The practice rounds are much easier than the game mode. If players fall or misstep it's game over. These flash games are great picks for the holiday. There are hundreds of free kids games and plenty of Christmas fun at Miniclip.com or other flash games hosting websites. Stay entertained this holiday break with free cool games.