Complete Ilomilo Achievement Guide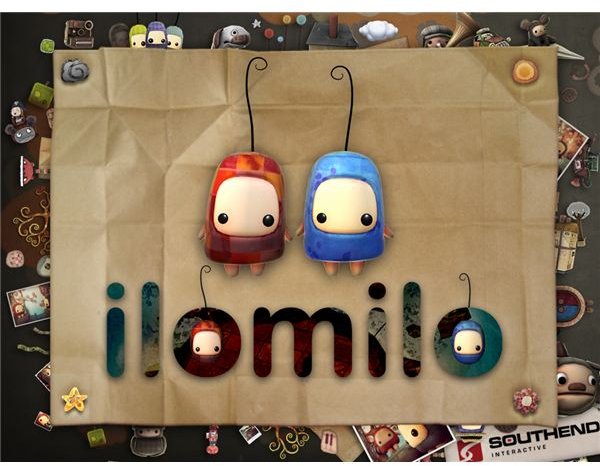 Ilomilo Achievement Guide - Story Progression
---
The Student (20 GS)** - Complete the Tutorial.

Meet Up (20 GS) - Completed a level.
Anyone For Tea? (20 GS) - Get to Chapter 2.
Halfway There (15 GS) - Get to Chapter 3.
Smelly Jelly (15 GS) - Get to Chapter 4.
Finally Together (20 GS) - Complete the game.
These first six achievements are unlocked through natural story progression and cannot be missed. Completing each chapter's bonus levels is not a requirement for earning any of these achievements, though you will want to tackle them anyhow as they do relate to another achievement, The Hunter, described later on in this guide.
Ilomilo Achievement Guide - Bonus Levels
---
![Ilomilo Screenshot](https://img.bhs4.com/13/4/134c84732410d61c77588b57d43c4e356a32dd9f_large.jpg)

One of Each (20 GS)** - Collect one Safka of each color.

Safkas look like smaller versions of Ilo and Milo and come in three different colors: yellow, purple, and green. There is one Safka of each color hidden away in every story level. They are typically found off the beaten path and require thorough exploration of a level to locate. Spin the camera around a given level's maze to make spotting them easier. You can track your Safka collection progress on each chapter's world map to ensure you don't overlook any, as you'll need to find every single Safka to complete the next achievement.
The Hunter (20 GS) - Complete all Bonus Levels.
There are four chapters in Ilomilo and each one has three bonus levels. These extra levels are unlocked by hunting down all of the Safkas in a chapter. The levels are color-coded; for instance, a chapter's purple bonus level is unlocked by finding all of the purple Safkas hidden in that chapter. Complete all 12 bonus levels to unlock this achievement.
Ilomilo Achievement Guide - Multiplayer
---
![Ilomilo Screenshot](https://img.bhs4.com/c5/5/c5556e5aa907ab40418679835bb68e7efcf674f2_large.jpg)

The Egg Hunters (10 GS)** - Help find all 10 floating eggs with the fly while playing cooperatively.

Co-op play is only supported in local multiplayer, and not over Xbox Live unfortunately. When playing cooperatively, the second player controls a fly. In the background of 10 levels are egg-shaped clouds; hover the fly over a cloud and press the "A" button on the controller to shoot it. The levels with floating eggs are as follows:
Chapter 1: Flowerbed, Greenscape, In Bloom
Chapter 2: Aquatic Song, Marine Blue
Chapter 3: Floating Cardboard Box, Scribbled World, Sketchy Sky
Chapter 4: Cradle, Nebula
Ilomilo Achievement Guide - Misc.
---
![Ilomilo Screenshot](https://img.bhs4.com/a9/4/a94821e45479973671638fc1ef8600efd9babb46_large.jpg)

The Musician (20 GS)** - Play the solo instrument to the music theme in the main menu.

This achievement is very unique. When you're on the main menu, you'll hear in the background a jaunty tune played on what sounds likely to be a xylophone. When you scroll through the menu with your controller's left thumbstick, you'll play an accompanying string instrument. To unlock the achievement, you must "play" your instrument in harmony with the background xylophone music. The achievement will pop immediately after successful completion, so you'll know right away if your timing was a bit off.
You're In The Way (10 GS) - Defeat a Nabber in the same move as you complete a level.
This can be done on any level with a Nabber, though the first level of Chapter 3 has advantageous terrain for pulling it off easier. The Nabber is identified by its cowardly behavior; namely, it flees from you. To defeat it and end the level simultaneously, you must trap it on a cube between Ilo and Milo. Close the gap between the two pals to fell the Nabber and win the level.
The Shuffler (10 GS) - Get a score of 500 points or more in the Ilomilo shuffle minigame.
Practice and luck are both key components of unlocking this achievement. First, you must unlock the minigame by collecting it on the "Wet Ink" level of Chapter 3. Once in the minigame, the objective is to control both Ilo and Milo to collect items without falling through the ground. Photographs earn one point, green Safkas earn 10, dark blue Safkas earn 30, and light blue Safkas earn 50. Don't be discouraged if you fail the first few times, this achievement will become less of a hassle the more you keep at it.