Ilimilo Windows Phone 7 Arcade Puzzler Reviewed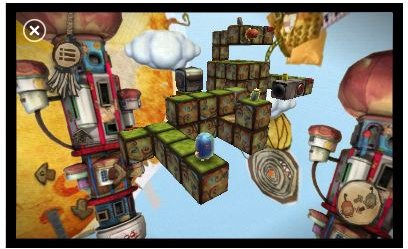 Ilimilo - the Windows Phone 7 Duffle-coated Puzzler
What do you call two duffle coated creatures that cannot bear to be apart? If you don't know then you probably haven't heard of Ilimilo, the entertaining arcade puzzler for Windows Phone 7.
Featuring remarkable graphic design on both the main characters and the landscapes, interesting gameplay and capable of generating an empathetic warmth and sense of relief when each level is completed, Ilimilo is available on the Windows Phone Marketplace and features Xbox LIVE integration so that you might build your Gamerscore.
Gameplay and Controls (4 out of 5)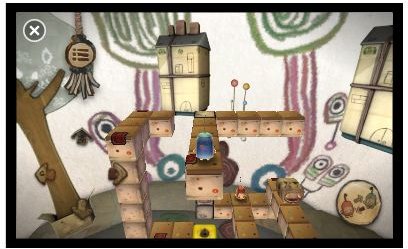 Featuring a very interesting gameplay model, Ilimilo demands that you reunite the two characters, guiding each along a course with various puzzles on the way. It is very unlikely that you would accidentally kill both of them – this game is very positive and this is demonstrated by the way in which, with a single button tap, you can switch characters. This way they can work in tandem to be reunited!
Controls are simple and take the form of on-screen arrows for moving your characters around and the occasional contextual button when there is a switch or similar that they can interact with. As the game goes on, you will see that Ilo and Milo also need to collect smaller Safkas before being reunited. In fact, a lot is going on, and you will probably want to replay the game once completed.
Graphics and Sound (5 out of 5)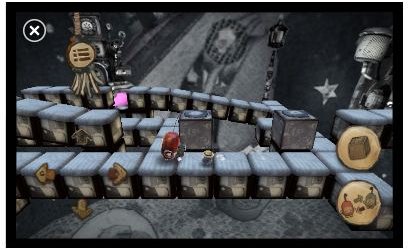 It is probably accurate to say that there isn't another game like this is the world. Exclusive to Windows Phone 7, Ilimilo looks fantastic and is benefited by unique character and world design that is not only stunning but rendered with a 3D effect. This game is just great to look at, and features some great additional detail for you to spot on subsequent plays.
As far as the game's sound is concerned, it is perfectly in tune with the cosy visuals and cute gameplay, with event FX perfectly blended with the main audio.
Price and Compatibility (4 out of 5)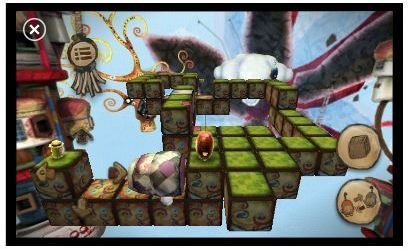 As with all Windows Phone 7 games with Xbox LIVE integration, Ilimilo seems a bit pricey at £3.99 (UK), although this is less than the £5.49 price point on the various EA games titles. While there doesn't seem to be any severe performance issues on other devices (tested here on a HTC HD7) do remember to check the Marketplace for user reviews before purchasing.
Putting this price in context with other platforms that don't have access to Xbox LIVE is one thing – but what about other pricing on Xbox LIVE, such as Gold membership? 12 months will cost around £40 and afford online gameplay, rewards and access to third party applications like Last.fm.
Anyone that has read any of my Windows Phone 7 Xbox LIVE game reviews will recognise this – Microsoft has to revise the prices for these titles.
Almost Perfect! (4 out of 5)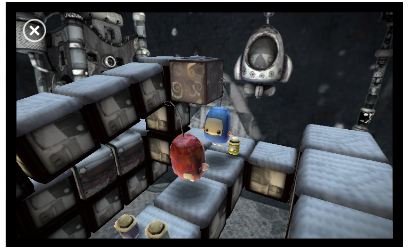 Ilimilo is a great game that looks and feels as though a lot of care and attention has gone into it, with smoothly-rendered game areas that swing around as you switch between Ilo and Milo in their search for Safkas and each other.
It's just a lovely game that will appeal to anyone who likes a puzzle, as well as younger gamers.
Of course the game does have that same old Windows Phone 7 sticking point; it's expensive. While the achievements can be unlocked with relative ease, Ilimilo is just too expensive for a mobile game that only offers 200 points for your Xbox LIVE Gamerscore.
References
All screenshots and references from Ilimilo for Windows Phone 7.