Top 5 XBLA Games We Want On iPhone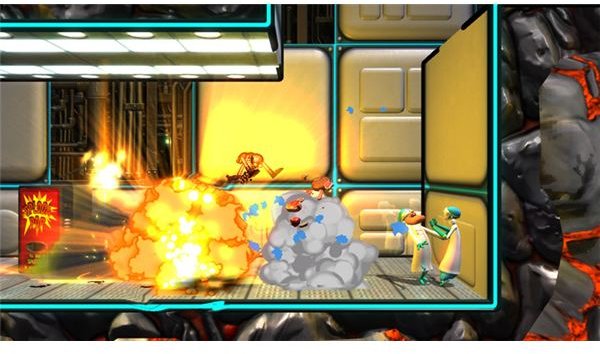 XBLA on iPhone?
Well, we're not technically talking about XBL Arcade on your iPhone, we're talking about ports. Many popular games are ported from their original game system after release to others due to their popularity and the increasing cost of making games that must eventually be passed on to fans willing to purchase the title.
You may have benefited from this practice without even knowing it. With games like The Impossible Game and Soul making their ways back and forth between XBL Indie Games and the iPhone App Store, this wouldn't be the first time that games have appeared on both platforms. In fact, some of the most popular games on both venues are available on multiple platforms; Peggle, for instance.
The following games were chosen based on how popular they are on the XBLA and how easily a port would be achieved on a less-powerful system like the iPhone.
The Five Best Candidates
Splosion Man - Splosion Man was one of the most popular titles on the Xbox 360 last year, downloadable or otherwise. Designed to be super quirky, Splosion Man gives you control of a human-shaped being that is made from explosions. Your character is literally an explosion in living form. If it sounds crazy, it is, but it's also one of the top contenders for a mobile port.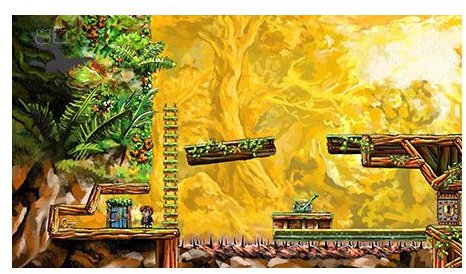 Braid - Braid has gained much hype from the press and fans alike due to its rather lofty make-you-think gameplay and story. Braid is essentially a very pretty chronological puzzler. Finding the proper way to use each time-shifting tool is a lesson in patience as well as brilliant game design. It is presented in gorgeous 2D that would look equally stunning on the iPhone.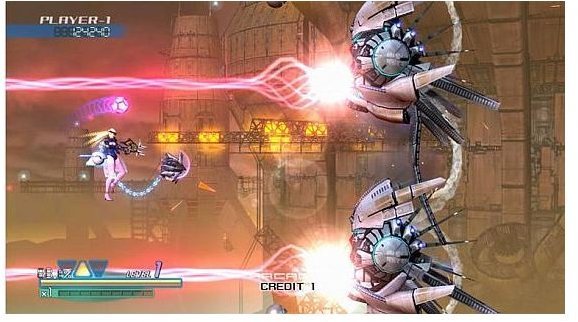 Omega 5 - Omega 5 is one of the more obscure choices on this list, as it was never a huge commercial success. Still, it was a super solid release, and a traditional Japanese shooter isn't done this well very often. The game's graphics are stunning, and might pose a bit of a challenge for the iPhone. But games like NOVA running smoothly on the system gives me hope that it could be ported without too much trouble. Flying from left to right to up to down, you'll be shooting up some of the most insane enemies in the history of shooter-dom.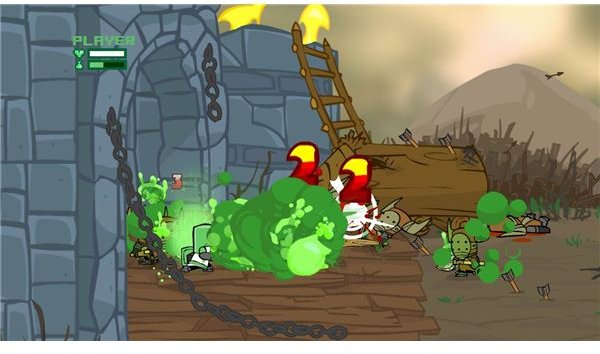 Castle Crashers - Castle Crasher might be one of the most surprisingly absent games as far as the iPhone is concerned. With hand-drawn 2D graphics and ridiculously lovable characters, it seems like a natural fit for the phone. Add Wi-Fi co-op support and get 4 knights battling their way through the countryside full of enemies and developer The Behemoth just might take the App Store by storm.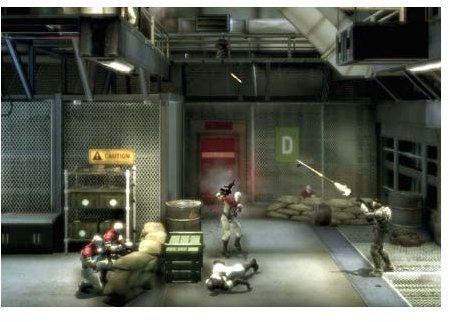 Shadow Complex - A 2D shooter like Shadow Complex is certainly the style of game that would work for the iPhone, and with fantastic 3D effects, if it could be ported it would be a showcase app. Tapping on enemies in the background to shoot, instead of relying on the game's auto-aim would be a welcome change, and if the exclusivity with the XBLA ever runs out it would be an amazing addition to anyone's mobile game library.