Top 10 Lego Computer Games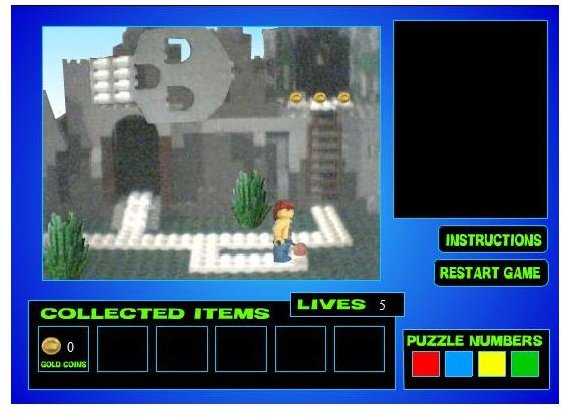 Lego Computer Games - They Are Legion
There are plenty of Lego computer games to be found on both store shelves and on flash game websites. This article looks into finding out which of these games deserve a spot on the "Top 10 Lego Computer Games" list. Read on for the full list; with some retail games & fan-made flash giveaways thrown into the mix also.
#10 - The Lego Treasure Hunt
This first entry into the list of Lego computer games is a simple flash game found on the internet. The game itself is reminiscent of old 2D adventure games, with players having to navigate a single screen at a time, finding items & interacting with them to advance into another area. Akin to Monkey Island or Axel & Pixel, The Lego Treasure Hunt is a decent free online Lego computer game, with some stilted but colourful stop animations.
#9 - Space Police - Galaxy City Getaway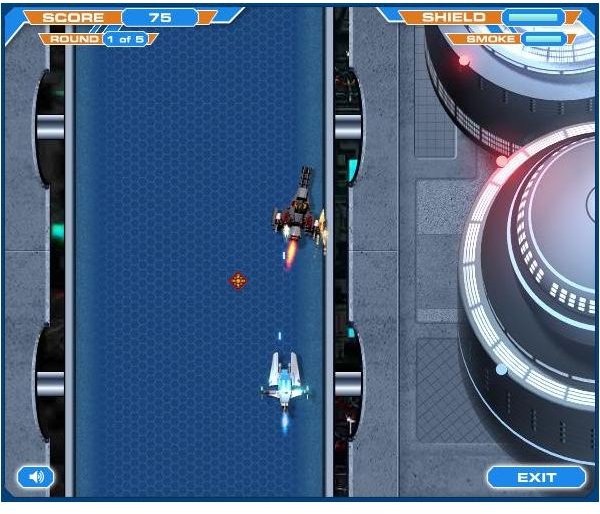 A free flash game available on Lego's official site. Galaxy City Getaway is similar to other top-down shooting games like Spy Hunter or River Raid. Players try to catch their enemy, who's making a getaway across Galaxy city, by dodging obstacles and shooting at enemy vehicles on the ever moving road. If you fancy spending a few minutes grappling with something as robust & enjoyable as Spy Hunter; then try this Space Police themed flash game.
#8 - Lego Harry Potter: Years 1-4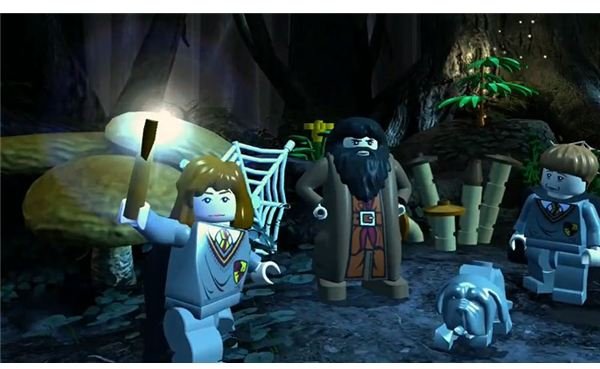 The first multiplatform release in this list of Lego Computer Games, the Harry Potter franchise had spawned a couple of previous Lego related games before this recent 2010 title, which the first four books of the franchise. Being the most recent release, it aims to build upon and improve the now standard Lego game mechanics, found in titles such as Lego Batman or Star Wars. The inclusion of spell casting is what sets Lego Harry Potter apart from its contemporaries by becoming an integral part of the overall gameplay & plot progression.
#7 - Lego Soccer Mania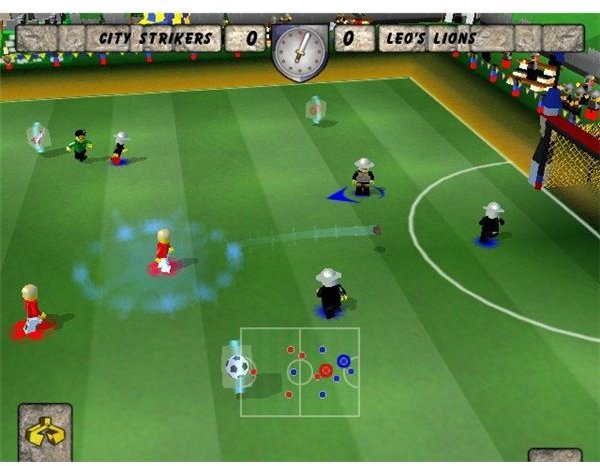 Predating the Lego computer games boom of five or so years, the 2002 release Lego Soccer Mania lays down the foundations for future Lego computer games, with its animations, graphics & gameplay mechanics being built upon for future releases. Although the soccer action itself is cumbersome and frustrating, never getting close to PES 2011 insofar as fidelity, its still a decent entry into the Lego computer games pantheon and deserving of a spot on this list for its place in the timeline.
#6 - Lego Indiana Jones: The Original Adventures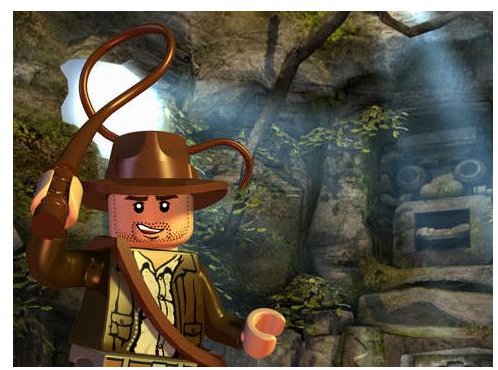 Another successful entry into the Lego computer games pantheon. Lego Indiana Jones satirically reproduces moments of the first three movies while attempting to apply a new sheen of Lego based gameplay to the proceedings. This includes new additions like the infamous whip & the incorporation of characters fears into the mechanics. Although a sequel has been made, feature the latest Indiana Jones film, as in other cases nothing can beat the original release.
#5 - Lego Batman: The Video Game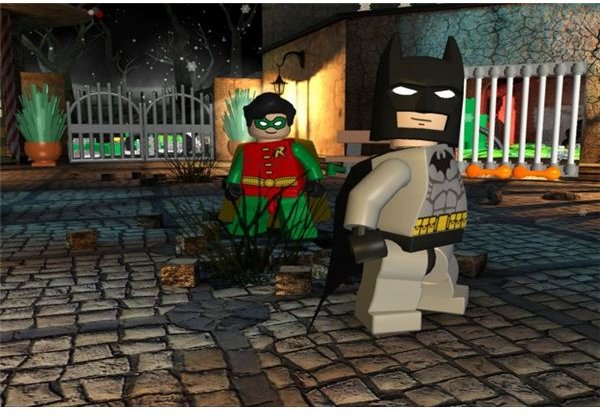 An extension of the Indiana Jones release, Lego Batman takes players to Gotham City, providing over 30 levels to indulge in. The core gameplay remains almost identical to Indiana Jones, being that Batman was released only a couple of months afterward, which makes the game feel more like a palette swap than an entirely new experience. Either way, the setting in general & some of the puzzles are tighter or perhaps better realised, hence its placing at number five in this Lego computer games list.
#4 - Atlantis - Crab Attack!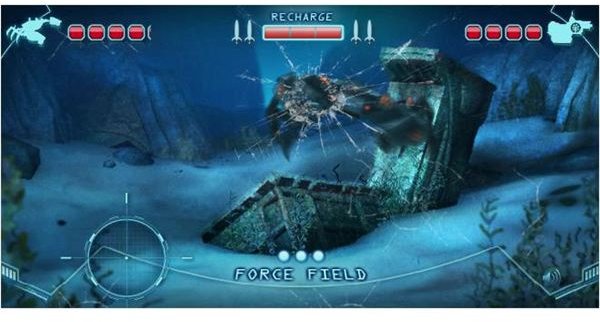 Found on the official Lego website, Crab Attack! is a static first-person shooter, where the players goal is to stop crabs from destroying their vessel. Visible cues such as window damage help to provide a sense of realism as well as the option of playing the game in 3D (with glasses). Its a slice of easy fun, although the sense of disempowerment could be slightly unnerving, especially given the crab's propensity to aggressively attack. Either way, as one of the free Lego PC games on this list, its worth trying out.
#3 - Lego Star Wars: The Video Game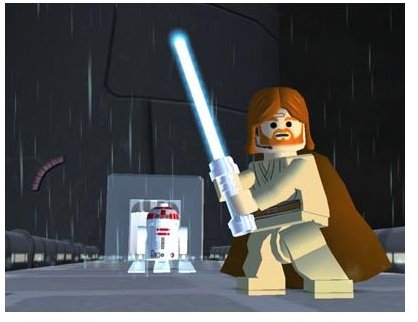 The game that began the initial resurgence of the Lego brand of video games in 2005. Lego Star Wars takes place throughout the prequel trilogy of movies, involving the player in the story of Anakin Skywalker & his eventual turn to the dark side. The animations have been upgraded from the Lego Soccer Mania release while the hallmarks of future Lego games are put into effect. Players need to find studs throughout the levels & use certain characters to complete puzzles. Spaceship skirmishes were also added to the game, giving it a greater depth of scope than perhaps other games being released after it.
#2 - Lego Racers 2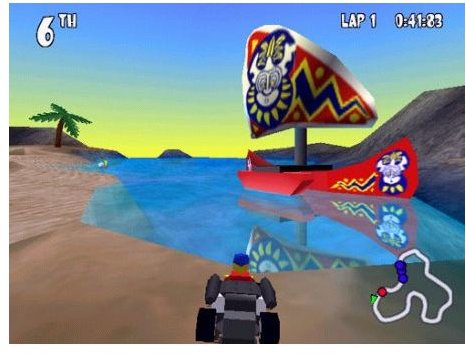 Perhaps the first truly appreciated Lego title. Lego Racers 2 was a 2001 sequel to the first Lego Racers game released on multiple platforms including PC. The game plays like a Mario Kart clone -featuring five separate "worlds" & many instantly memorable characters like Johnny Thunder or Rocket Racer. With the ability to customise & create your own cars or characters, talk to NPC's in an open world and race across the track freely without limits, Lego Racers 2 is one of the most fondly remembered kart racing games ever made.
#1 - Lego Star Wars II: The Original Trilogy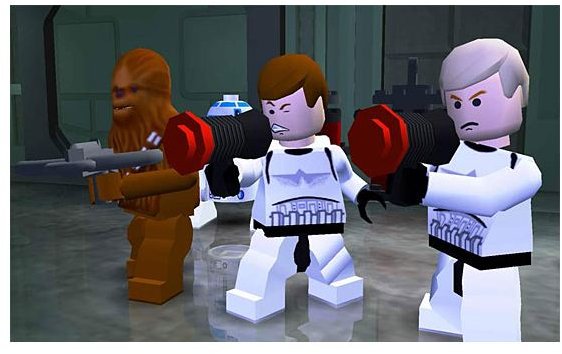 As almost any Star Wars fan will tell you, The Original Trilogy of films is where the foundations of greatness were first laid down. This clearly extends to game re-makes also, with the sequel to Lego Star Wars taking place during the first three films, tracking the rise of Luke Skywalker against his father Darth Vader. Its comical stylings have garnered huge sales numbers & apprecation, with over 8 million copies sold, making it the de-facto Lego computer game to play. Being able to fight Darth Vader, regardless or not if its in Lego form, makes this a standout game -even if the gameplay is only an extension of the first release.
Want More Than Just Lego PC Games?
Need some more top 10 lists of certain genres or other topical choices? Here is a list of some lists made at Bright Hub that could be used for further reading and research on games. Also, use the search function at the top of the page to find what you're looking for, if it isn't represented below that is.