Maidmarian.com a website review of a good MMORPG game site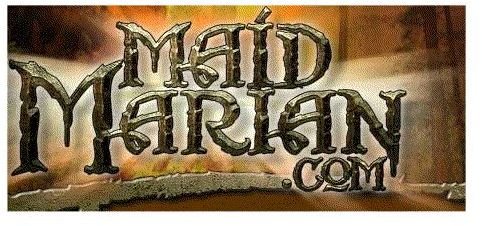 Overview
Within the hugely popular multiplayer 3-D gaming web site you can find other players anytime you feel like playing. Battle dragons, dance, or drive a crazy car around the sand dune; there is a lot of fun to be experienced on this site.
Games (5 out of 5)
Granted there may only be six games on maidmarian.com, but when you have six outstanding, quality games such as the ones on this site you do not need any more. These are 3-d games which means you will almost feel as if you are part of the action.
These are community-based games, which mean it takes a few players to play them. Being a worldwide gaming site there are plenty of other players around no matter the hour. The 3-d environment, quickly loading games and the ease of use on this site make it a great place to spend a few hours.
All of the games here are free to play and no account is needed to play any of the games, which is a cool thing. It is also one less user name or password to remember, which works out great for gamers like myself.
Club Marion is one of the brilliant games on the site, which seems to be quite popular. This is nightclub-like area where users can dance, sit, and talk with others in a chat environment for a fun way to socialize. Then after one player is tired of chatting, he or she can challenge another user in a challenging game of Tank Ball 2, Tank Ball Original, or one of the other fun games on this site.
In Tank Ball 2 players drive a tank and virtually fight with other players. In Sherwood Dungeon you will get to explore a land full of dungeons, monsters and treasure that you can collect.
In Moon Base, players can drive a moon buggy, go exploring a virtual moon, race with other players, and just have fun. If you enjoy a more realistic world, try Marian's World where you can dress up your character and go for spin with a friend.
A fun fast-paced game, Ratinator, allows you to become a rat and take on the world. This is the first person shooter on the game and players get to vie for the change to lead a rebellion. Players can even play a different type of beach volleyball and use a cool little sports car to hit beach balls or go exploring the land!
Graphics and Multiplayer (5 out of 5)
The games are all full color and very cool and will really make you feel as if you are part of the 3-d world in which you are playing.
All of the games within this web site are multiplayer. Each game is created with multiplayer in mind so you can always find someone to play with. The servers for the four virtual worlds of games on this site can hold up to 1,000 players at once.
System requirements (4 out of 5)
Being that the games on this site are all browser-based, you will need an Internet connection, and it works great on roadrunner such as I have. Visitors to the maidmarian.com web site will also need to have the latest version of the browser and shockwave installed on their computers. A good graphics card in your computer will make the games more realistic.
Overall (5 out of 5)
This is a fast loading site where you can play some very cool MMO RPG games. Such as Sherwood, Club Marian, Moon Base, and others with other players from around the world. The pages load quickly and it is action packed and a great way to spend some time enjoying free games.
Screen Shots of the site