Batman the Chase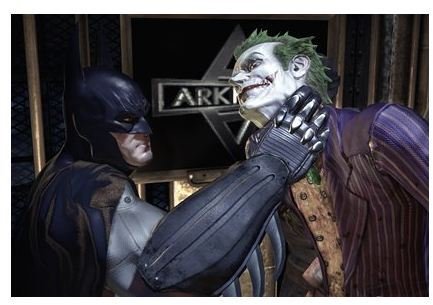 That blasted Joker is at it again. He is making Gotham City into a garbage dump by littering anything and everything he can into the streets. You must play Batman and keep him from his dastardly deeds in this series of batman games and colorful online animation. You will have to control your Bat mobile with the arrow keys and try to bump this menace's car as he speeds down the highway with his trash. Try to also pick up the power boosts along the way to slow the Joker's car down. This guys really a handful of everything but laughs! To play this game and to view menacing cool graphics click on the following link.
Image Credit: GamesRadar
Batman Mystery of Bat Woman
Our hero Batman is on a mission to find Bat Woman. He has quite an adventure ahead of him, believe me. She was kidnapped by the Pen quin and his gang who is equipped with laser guns and bombs to take Batman down. You will have to help Batman in his feat by guiding him through buildings and gutters, hopping, flipping and dodging his way to find get to the Penguin, before he does any more damage. To play this game click on the following link.
Batman Gotham Dark Knight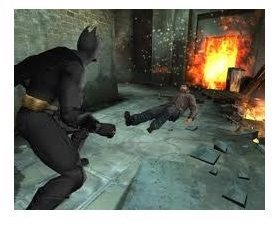 Where there is darkness there must be light. At least that is Batman's philosophy in yet another battle he will face with the Joker. The Joker has a devious plan to bomb all of Gotham City, leaving everyone in the dark. Batman won't let this happen and you must help him defuse all of the bombs before the timer runs out. Each bomb has it's own timer, which makes the game even more challenging. If you are quick you can diffuse them all before it's too late. To play this game click on the following link.
Image Credit: ArmChairEmpire
Batman Shooter
This simple Batman Shooter game involves what looks like Batman's dog. He is a confident young pup who you will guide through Gotham City on his surf board. He will simply have to shoot at absolutely all of the meteors that are in his path as he glides along. Please try not to miss one, it will count against you. You will use the mouse to navigate and the left mouse button to shoot. To play this game click on the following link.
Batman vs Mr. Freeze
It's freezing cold in Gotham City ! You know why? Mr. Freeze is reeking havoc with his freeze machine which will create blocks of ice that Batman has to chop his way through. You will guide Batman with the arrow keys to throw his batarang at Mr. Freeze's machine before he completely freezes the entire city. These batman games will have you using lots of speed to achieve this so prepare yourself. To play this game click on the following link.