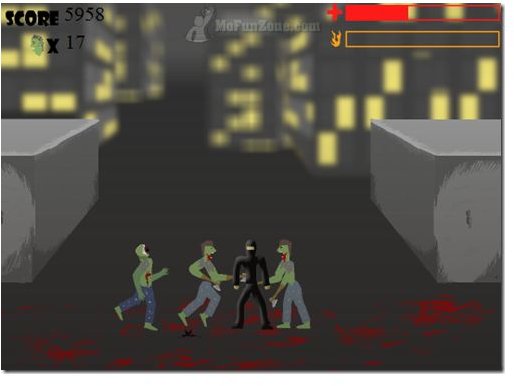 Ninjas and Zombies
Have you ever been attacked by the living dead? You heard correctly, there are zombies that are out to take you on and you must use every skill you hone to keep this from happening. They will come from every corner of the mansion that you can imagine. The main thing is to be ahead of their attack by using your sword and body to protect you. You will kick and slash with the A,S, D, and F keys. Be aware that these guys come individual or in groups, so prepare yourself and try one of these gruesome online social games and animations ! To play this game click on the following link.
Image
Prince of Persia: The Forgotten Sands
It's a time of dungeons, dragons, kings and queens. These series of free fight games has a prince that must try to stop the enemy Vizier from unleashing the Sands of Time, but can he do that in time? It's your call as you lead him section by section through the castle, with the arrow keys. The trick here is that you have to hold down the shift key when the price is approaching spikes. A combination of the arrow and shift key will get him across just fine. Check out the cool game graphics as you get through each level. To play this game click on the following link.
Hobo 3 Wanted
This is the third followup to this vicious destitute game where the hobo has just been released from prison and he is madder than ever. He will take out his vindictiveness on whomever is around. It's a lot more dirtier than Hobo 1 and 2. This guy will not cease to embarrass anyone in his path. This includes pesty cops, pedestrians and just about anyone who wants to start any mess. This hobo has been locked away for a while and he's not afraid to go back ! Use the arrow keys to move and the space bar and letter keys A and S to attack. To play this game click on the following link.
Pixel Knight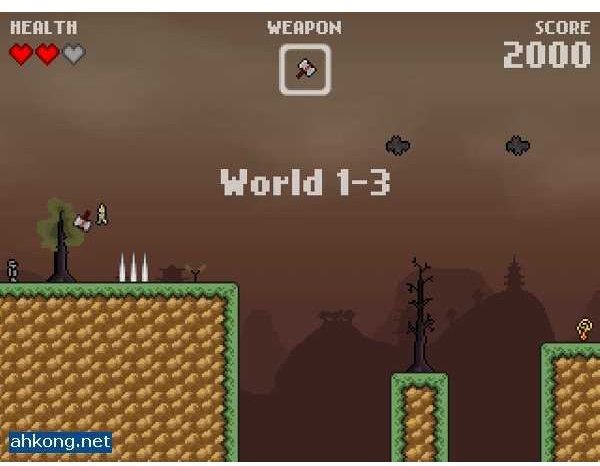 The hordes are coming to conquer your kingdom and you are a tiny pixel knight who has to beat the clock. You will be going through many lands trying to conquer these little demons by using the C button to fire. You will be walking from land to land with the use of the arrow keys to hop either on top of the your opponents before they either stomp you down or fire at you. You will only have one weapon so use it wisely on all six levels. To play this game click on the following link.
Image Credit: Ahkong
The Great Massacre
It's not easy when you are the main person in town that knows how to fight and have absolutely no opponents left. Where's your challenge? This has happened to the main character, Greg in The Great Massacre. He will suddenly lose his powers and must try to regain them back to return to his immortal position. Can you help him do this? This game has many controls, so you may have to play it a couple of times to remember all of the moves. To play this game click on the following link.
So as you can see the free fight games list is just beginning, there are many more online social games like these to keep your adrenaline pumped so stay tuned !
Related Articles: