Test Yourself at these Online Ninja Games Downloads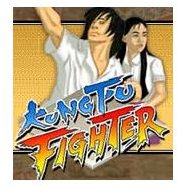 Get ready to rumble in the ring with these ninja games with downloads available for both online or offline computer play. You may be surprised at how well you do at kicking, punching and slashing like a true samurai.
Kung Fu Fighters
Its time for ninja girls to get into the ring and meet their match. You will fight as a girl kung fu fighter against this winner takes all match. You will need to use your confidence and will power as you jump, kick and punch with the A and S buttons. Each time you move to another level of the game you will gain new knowledge and new moves to take on more challenging opponents. To play this game click on the following link.
Image Credit: ActionArcade
Ninja Rampage
This simple ninja game will have you in the middle of a fortress where you must try your best not to be seen by the enemy guards. You will have to try your best to climb up the pole and ambush or be ambushed by the waiting guards. This game is very quick and it's easy for you to lose if you aren't careful, but if you know how to get past those guards it will be just as easy for you to win. To play this game click on the following link.
Little Fat Ninja

Being overweight can have it's advantages. You are a little fat ninja who is working his way through to his castle to fight off the swordsman that will be awaiting you there. You will have to take them on with a magical bounce kick as you walk through the stone traps and bushes that they will set in your path. Press A to move right and D to move left and the W key to bounce off your belly. To play this game click on the following link.
Image Credit: MyGame
Bloody Blades
Imagine yourself in a woody forest with a mask on your face flying yourway past your opponents who you must totally annihilate to ultimately clear each level. This is your chance to defend yourself in a bloody battle between swordsman. Use the arrow keys to fly left or right and tap the spacebar to hack and slash. You will have a fixed time to take out those menaces before they take you out ! To play this game click on the following link.
Ha Yha

Do you like sushi? You will after this game is completed. You are a trained samurai woman with a katana sword and determined to use it when necessary. The goal of this game is to move through the land to get to the temple where the queen is so that you can take her out. Each level you will have to defeat the opponent you will be left some sushi that will give you more strength. Don't forget to pick up shuriken jars and other goodies as you move along your feat to gain extra points. Enjoy your sushi ! To play this game click on the following link.
Image Credit: GamesTrio
So there you have it ! These online ninja games with downloads will make you the best online fighter yet. All you need is to practice each day to perfect all of your skills and learn the ways of the old samurai. Good luck !