Best iPhone Farm Simulator: Tap Farm or iFarm?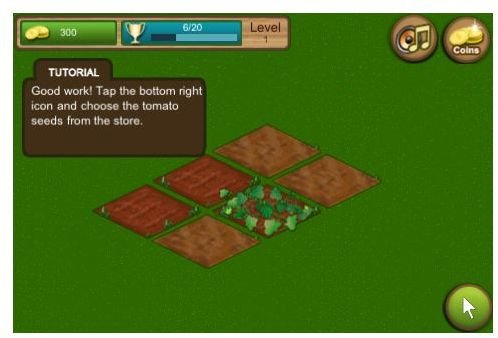 Tap Your Crop
There is an awkward synergy between social networking sites and the iPhone in terms of MMO gaming. Many of the most popular text based iPhone MMO RPGs on the iPhone like Mafia Wars also have incarnation on sites like MySpace or Facebook. As they take queues from each other many free iPhone game developers have shifted their RPG focus toward casual farm simulation games that bring their inspiration directly from the Facebook news feed. Now the developers of such games have expanded their MMO reach beyond text based iPhone RPG to simulators of different types. Today there are two free iPhone games that are fighting for players in the virtual agriculture industry of touch screen farming. Now we have to see who wins out: Tap Farm or iFarm.
Tap Farm
Tap Farm marks itself right from the beginning by having a nice visual perspective that puts you just off axis, which sacrifices usability for graphical superiority. It also starts out with a Tap Farm tutorial, which is equal parts useful and annoying. Like iFarm, Tap Farm sets you up on a grid where you can plant on specified squares of land and then harvest the crop after a set period of time.
You have to attend to these crops as they must be plucked in a specific period of time. Each crop is separate and requires special attention and period of wait before it can be ready for harvest. The interface remains fairly simple in that you select crops, plant them in plowed land, and then tap them for harvest. The gold payment comes relative to the value of the crop that you are harvesting.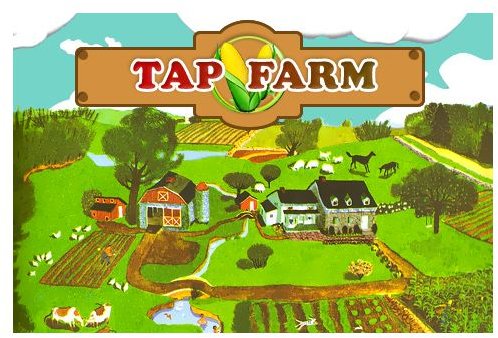 iFarm
iFarm is a departure for PlayMesh, which usually develops more basic free text based iPhone RPGs. PlayMesh's iFarm is almost identical to Tap Farm except that it lacks certain features and adds others. The visual set up has a more directly downward look so that you have a constant bird's eye view. This does not lend itself to much detail in terms of visuals, but it is easy to follow what is happening down on the farm. You will have more store options when planting crops in iFarm, which is where it is really superior to Tap Farm. Like Tap Farm, you have a certain time frame in which to harvest specific crops.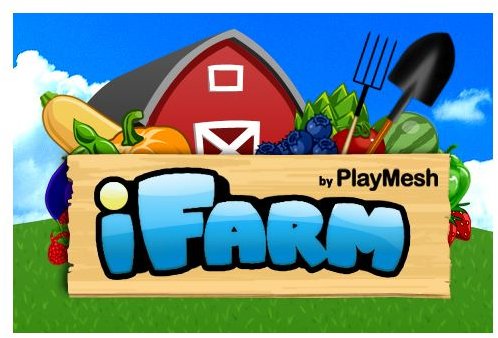 If you do not harvest them in a certain period of time the crops will die and you will not be able to retain any financial recuperation from them (I think he means you don't get any money -Ed.). This can actually cause your iFarm account to become completely obliterated, which separates it from other PlayMesh RPGs. The PlayMesh Points system has been restored in iFarm and is how they continue to tie you in to other PlayMesh text based iPhone MMO RPGs like iMafia III. In other PlayMesh titles there will be free PlayMesh Points offers if you download iFarm. There is even a promotional offer of ten free PlayMesh Points for iFarm, and the link to this free PlayMesh Points package is offered right when you open up this free iPhone game. iFarm PlayMesh Points can be used for a few things inside the game, but the iFarm PlayMesh Points are not near as in depth as in other titles.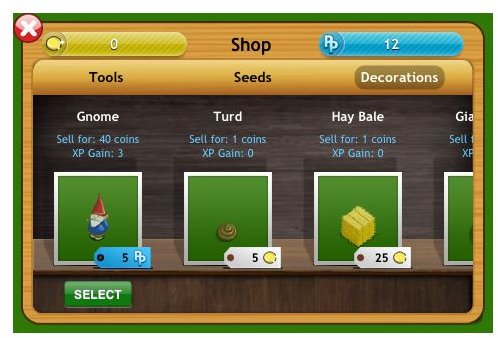 And the Winner Is…
Over all iFarm has more longevity because of the PlayMesh network. Here you can tie in all the PlayMesh free iPhone games and it is likely that iPhone users will play more than one. Tap Farm is a great incarnation of the farm simulator, but iFarm just has more aspects to it that will allow it to stay in the memory longer.