Fantastic Farm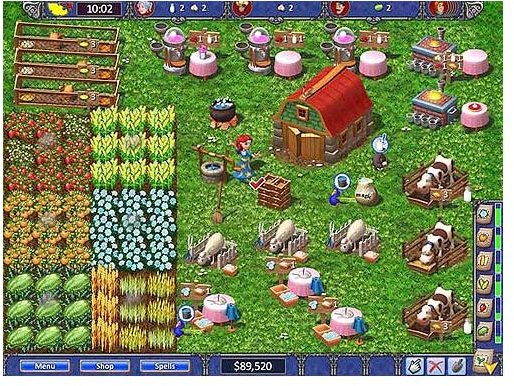 Fantastic Farm is a downloadable online PC game that combines the uses magic spells and time management skills to grow crops and raise animals. You play Maggie, who is a recent graduate from the school of Wizardry. After her farm is threatened to be shut down, Maggie decides use her magic want to help her to earn enough money to prevent this unfortunate situation. Play by controlling Maggie's magic wand through point and click actions. Food products can be sold as is or made into delicious food items like strawberry pie and ice cream. Game points are earned by selling farm products at the neighborhood auction. Play Fantastic Farm as a free trial or purchase it through the Download.CNet.com website.
Farm Craft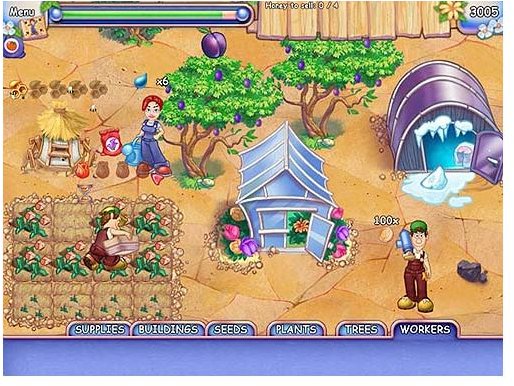 In Farm Craft you get build, design and maintain multiple farms. Play as Ginger, a farmer girl with a gifted talent for growing crops and taking care of animals. Her friends need help saving their farms from financial disaster. To improve the farms, you will need to water, seed and fertilize the soil of the land. Crops are then harvested and sold to earn money. As the game progresses, use money for purchasing upgrades to increase profits and improve each farm's overall crop and animal food product output. You can also earn trophies for good gaming performance. Check this one out through the iWin.com and GameHouse.com website.
Farm Frenzy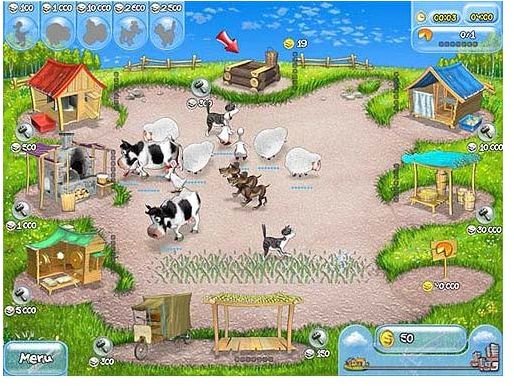 Farm Frenzy is the first game in a popular time management style series where players can raise crops ,care for animals and sell food products for money and profit. You play Scarlett, a young girl dreams of running a successful farm. Game play requires fast clicking actions to successfully complete all tasks in each level. Tasks include delivering food products to the market and feeding animals. To add to the challenge, you will also need to watch out for predatory animals who attempt to eat your farm animals. As you move forward in the game, upgrades can be purchased for improving profits and farming production.. Try your hand at this online farming game through Big Fish Games.com.
Farm Mania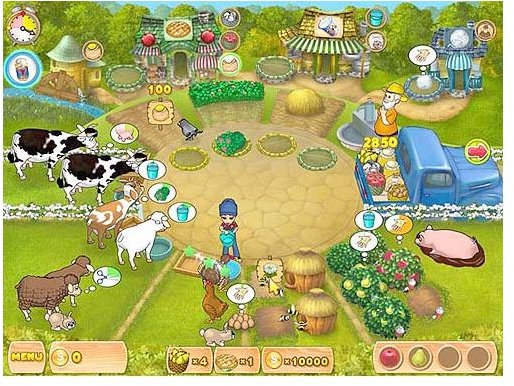 In Farm Mania, help Anna and her grandfather rebuild their family farm into a thriving business. The game is played by through a variety of time management style tasks that include growing a variety of crops like strawberries, potatoes, watermelons and tomatoes. Other tasks include raising and feeding animals like ducks, cows, chickens and pigs. For added difficulty, you will also need to watch out for vicious predatory animals that will try to steal your farm animals and eat them. Download or purchase this farm themed game through the Big Fish Games.com website.
Image Credit
Screenshot images for the online farming games article were created by Sheila Robinson.