iPhone Game Reviews: Picnic Panic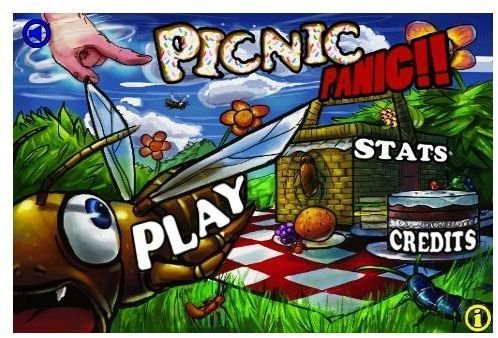 Game Play and Features (4 out of 5)
The gist of the game is this: you're out on a picnic with all your food ready on a picnic mat. It looks like your ordinary picnic day in four different settings until the uninvited guests arrive - bugs and crawlers out to partake of your picnic food. Your mission, should you choose to continue playing this simple game, is to prevent these bugs from contaminating and even consuming all your food. To do this, tap on these bugs to splat them. The bigger the bugs, the harder it is to splat them off. You need to tap more than once to successfully kill them.
Sounds simple? Wait until the bugs begin pouring in from all sides of the screen. There are then so many that you don't know which of them you should splat first. And that's when the tension and excitement begins. The adrenalin rush creeps in, forcing you to panic - hence picnic panic.
The game gives you four levels to complete. Each of these levels was designed distinctly from each other and resemble a typical picnic setting.
At first, there is only one level open for you to play. But after splatting a certain number of bugs in the first level, you will eventually open up the next level. The levels come with no limit, as long as you can keep your food 1% free from contamination. The game level ends once you've got nothing left on your picnic mat.
After completing all four levels, you can always play each of the levels again. This time you will be aiming for more bugs to splat to improve your game record. To check how many bugs you've killed and what kind of bugs they are, go back to the main menu and tap on the "Stats" option.
The game lets you keep track of three types of Stats - your own game stats, which list all the bugs you've killed and how many of each kind, Awards you've earned while playing the game and online leaderboard. The game gives you several awards depending on the number of bugs you've killed. For instance, you're a Noob if you've killed 500 bugs in total, Bug Poker for killing 1,000 bugs, Big Bully for killing 2,000 bug and Bug Exterminator for killing 5,000 bugs in total.
An extra feature of this game is its support for AGON Online, which is an online community of mobile gamers. You can create your Agon profile and upload your achievements in this game to compare with other players. You can also share you game achievements on Facebook and Twitter through AGON Online.
Game Graphics and Sound (4 out of 5)
There is nothing much to say about the game's graphics, since it's a pretty straightforward 2D rendering that effectively captures the picnic setting. There are enough colors to keep you glued to your iPhone's screen as well. The objective of the game developer when this game was being developed was to come up with a game the focuses more on the game play and less on the graphics.
Likewise, the game's sound is characterized by cutesy sound effects and an adventure-like background theme.
Our Verdict (4 out of 5)
This game is certainly not for everyone. It's targeted towards iPhone gamers who don't look so much at graphics and animation, but rather at overly simplistic and fun game play. I'm not really sure how to categorize myself in terms of being an iPhone gamer, but I would have to say that I enjoyed playing this game and don't regret paying for it.
This game is currently available for $0.99 at the iTunes Apps Store. Just about the right price for its game merits.
Screenshots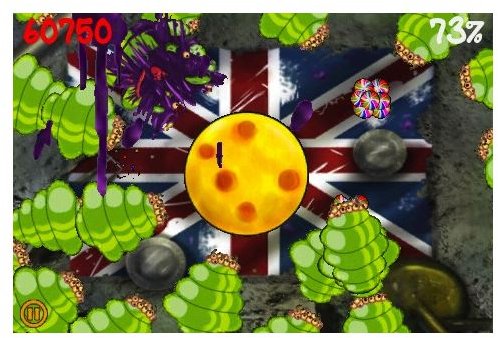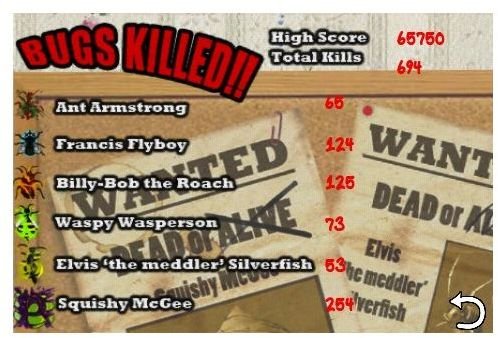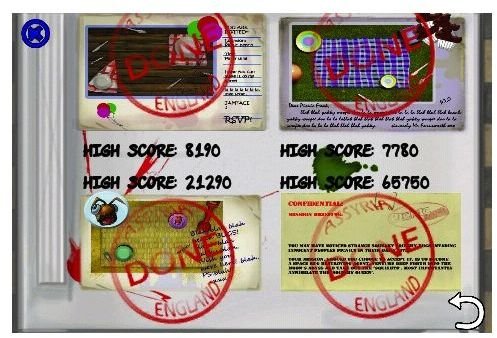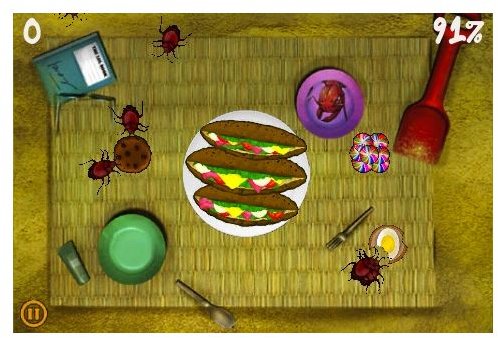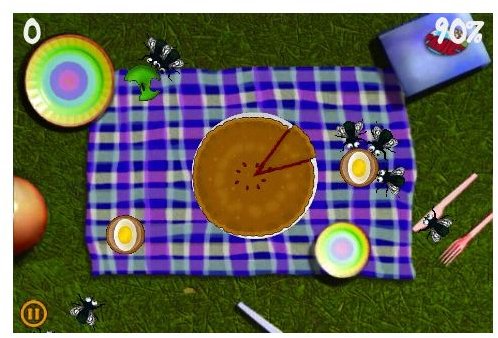 Image credit:
Screenshots of Picnic Panic by Assyria Studios.