Mario Games Nintendo DS and DSi - Platformer and RPG Titles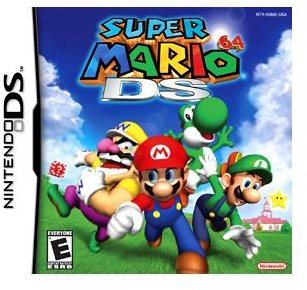 Platformer & RPG Titles - Mario Games Nintendo DS
The following list of games will be sorted by genre, since Mario tends to find himself across different genres. The most popular of these, the platformer and RPG, will be listed on the first page. The second page will be sorted by Sport and Mini-game genres.
To get the full enjoyment out of some of these games, you will need a connection to the Nintendo Wi-Fi network. Of course, none of these games absolutely requires that you connect via Wi-Fi in order to play them, but some multiplayer features (like in Mario Kart DS) take full advantage of this. If you're not certain how to set up your Wi-Fi connection with your Nintendo DS, this article will give you a hand.
Platformer Titles
Platformer games usually involve adventuring across different maps and worlds, either in 2D or 3D, collecting power-ups to help assist the gamer through the game. The following games fall under that category:
Super Mario 64 DS
Release Date: November 21, 2004
Included as a launch title for the Nintendo DS, Super Mario 64 DS is a remake and an enhancement for the classic Nintendo 64 game released back in 1996. Players can now control four characters (Mario, Luigi, Yoshi and Wario), collect a total of 150 stars instead of the original 120, and include greater polygon support, which means enhanced graphics from the original title.
We have a full review of the game here.
Super Princess Peach
Release Date: February 27, 2006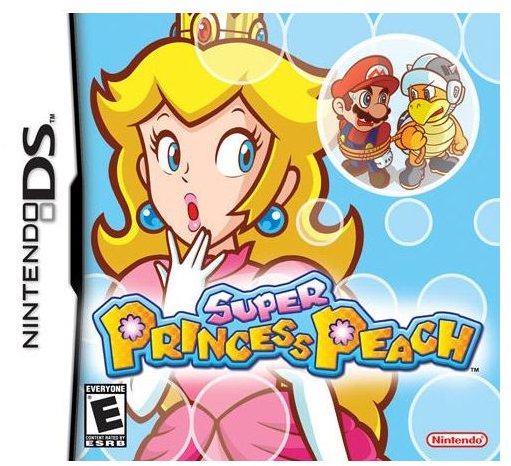 In this role-reversal platformer title, it is Princess Peach who must save Mario and Luigi from the clutches of Bowser through 8 different worlds. The gameplay is a 2D side-scroller. Different emotions cause Peach to activate and use different abilities, such as Joy, Rage, Calm and Gloom.
New Super Mario Bros.
Release Date: May 15, 2006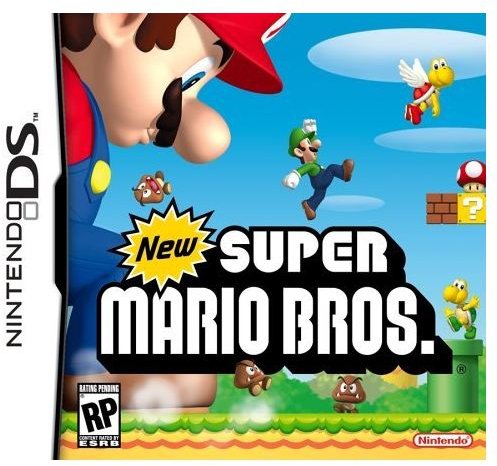 Mairo and Luigi return to side-scrolling glory with this platformer for the Nintendo DS. It features classic, 16-bit environments with 64-bit polygon characters through 8 different worlds. The touch screen isn't as useful in the game itself, but instead can be used in mini-games along with the microphone. Another version of the New Super Mario Bros. is also available for the Wii.
A full review of the game can be found here. Tips, secrets, and cheats can also be found here.
Mario vs. Donkey Kong 2: March of the Minis
Release Date: September 25, 2006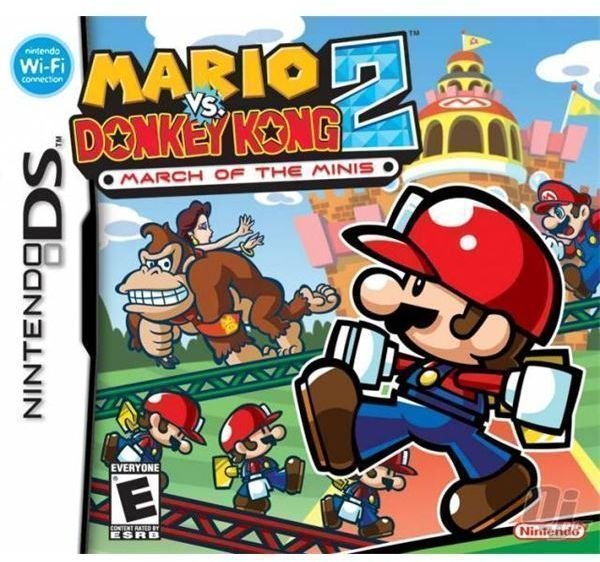 In this follow-up to Mario vs. Donkey Kong for the Game Boy Advance, gamers must use the touch pad to control Mini-Marios in order to solve puzzles and save Pauline from Donkey Kong. The sequel to this game, Mario vs. Donkey Kong: Minis March Again! is available from DSiWare (read more about it here), meaning gamers will have to download it in order to play it.
Click here to read a full review of this game.
Yoshi's Island DS
Release Date: November 13, 2006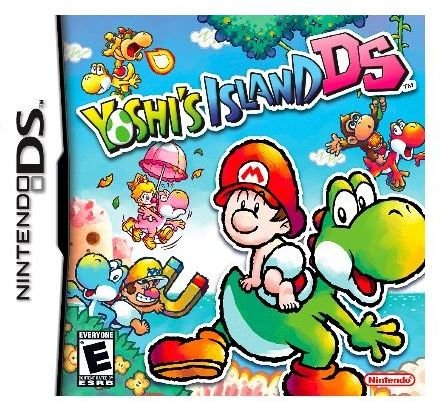 An enhancement from the SNES classic, Super Mario World 2: Yoshi's Story, the difference in this title is that the different babies that Yoshi carries have different abilities that need to be combined to get through each level. The different babies he can carry are Baby Mario, Baby Peach, Baby Donkey Kong and Baby Bowser. The use of different babies will be critical in solving puzzles and defeating bosses.
RPG (Role-playing Game)
RPGs typically involve a party of different characters with different abilities. Use of these different characters is particularly important during battles in order to advance through the game. As characters defeat monters, they gain experience points needed in order to advance to higher levels, which will unlock other spells and abilities. Mario had found himself in the RPG genre in the last 15 years or so; the most notable titles including Super Mario RPG: Legend of the Seven Stars for the Super NES, as well as the Paper Mario series found on the Nintendo 64 and Game Cube.
Here is a modest list of RPGs which include Mario.
Mario & Luigi: Partners in Time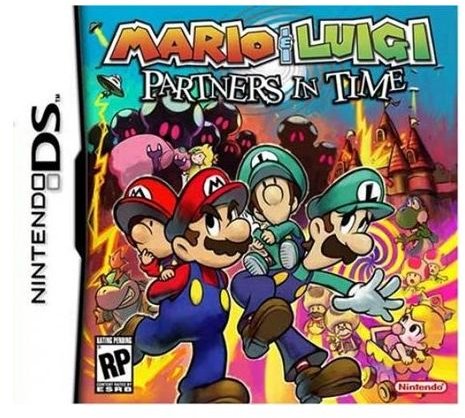 Release Date: November 28, 2005
This game is the 5th installment in the Mario RPG series. In this game, gamers must control Mario, Baby Mario, Luigi and Baby Luigi. The game makes full use of both screens, as they will be needed to solve puzzles and guide through different maps and levels.
Mario & Luigi: Bowser's Inside Story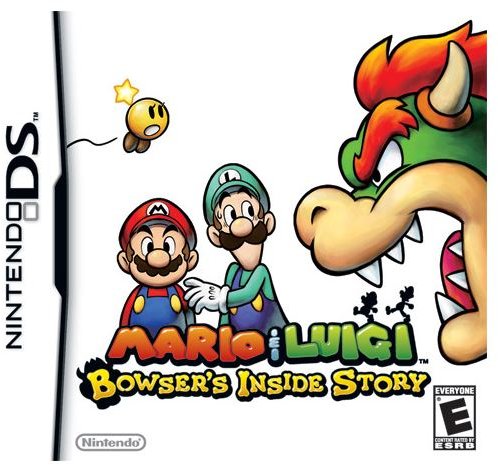 Release Date: September 14, 2009
The 6th installment in the Mario RPG series, and the sequel to Mario & Luigi: Partners in Time. This game alternates between 2D levels inside Bowser, when the gamers play as Mario and Luigi. But overworld areas of the game are explored as Bowser. Ranking and badge systems from the previous Mario & Luigi title have gone through some changes.
A full review for this game can be found here. Additionally, further details of unlockable goodies and cheats can be read here.
Mario DS Games - Sports & Mini-games
This second page will show a list of available Mario games available for the Nintendo DS as part of Sports or Mini-games. If you would like to see a list of available Mario DS games that follow the Platformer or RPG genre, go to Page 1.
Sports Titles
Mario has found himself on a lot of different sports titles in recent years, noteably racing, tennis, soccer and baseball. Alas, a lot of these different sports titles have not yet found themselves on the DS, but there are a few titles worth considering.
Mario Kart DS
Release Date: November 14, 2005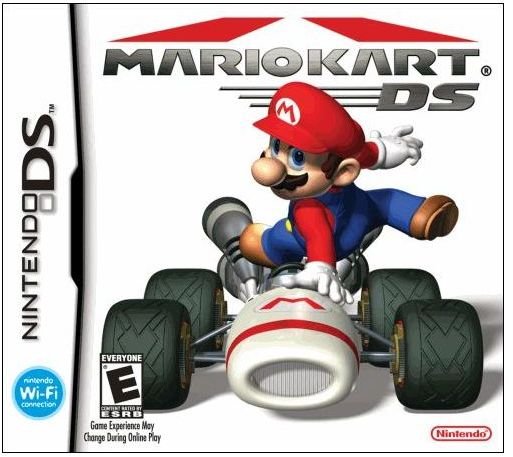 The DS installment of Mario Kart is the fifth in the series, as well as the first to allow for (free) online multiplayer via Nintendo's Wi-Fi. Players can unlock different vehicles, characters and race tracks by playing through the various Grand Prix modes. This is one of the top-selling games for the Nintendo DS.
A comparison between Mario Kart DS and Mario Kart Wii can be found here.
Mario Hoops 3-on-3
Release Date: September 11, 2006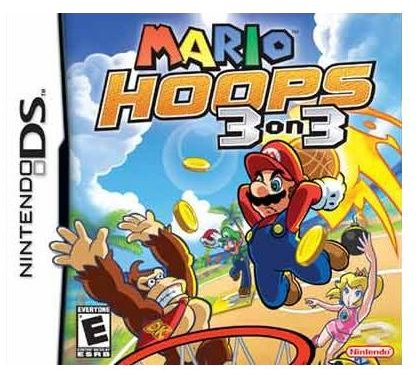 This sports game is the first to include characters from the Final Fantasy franchise into a Mario game. However, a setback for this game is that it does not include online multiplayer, though gamers can play together otherwise via Wireless Play or Download Play.
Mario & Sonic at the Olympic Games
Release Date: January 22, 2008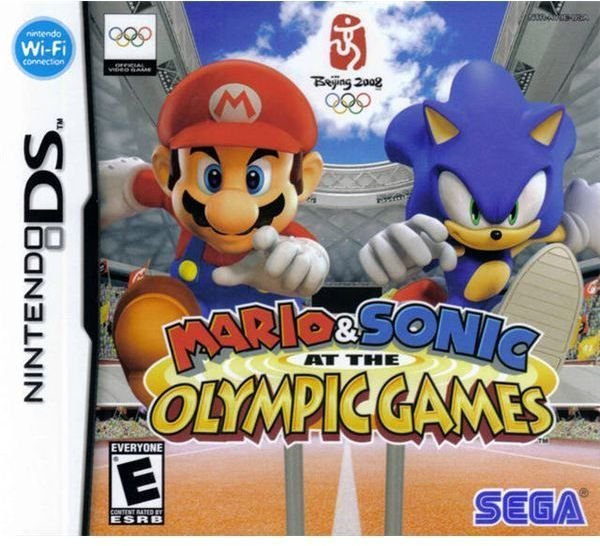 This game features events similar to those at a Summer Olympic event, and this game was released also on the Wii in time for the Beijing Summer Olympic games. Use of the touch screen will be needed in order to complete some of the events, such as tennis and archery. Connecting via Wi-Fi is used to display top scores so that gamers can compare themselves with others. Certain events in the DS version are not available in the Wii version, and vice versa.
A review for the Wii version of this game can be found here.
Mario & Sonic at the Olympic Winter Games
Release Date: October 13, 2009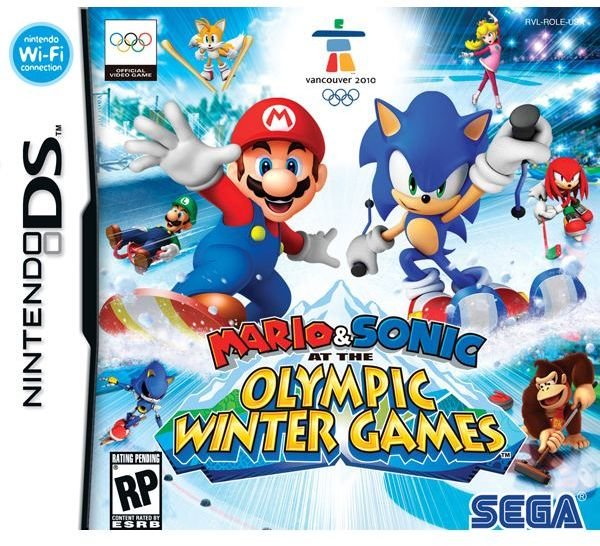 The setup is similar to Mario & Somic at the Olympic Games, except this game features events that are seen in the Winter Olympic Games, as can logically be expected. Unfortunately, this also means that gamers are unable to connect with other gamers via Wi-Fi for multiplayer action.
Mini-game Titles
Mini-games are essentially a collection of short games with simple, brief tasks that must be completed in an certain period of time. Gamers must either defeat other gamers, or must co-operate in order to obtain a certain objective. Few games, if any, are actually dedicated to mini-games alone. However, the DS has two Mario titles that feature constant progression through completion of mini-games.
Yoshi Touch & Go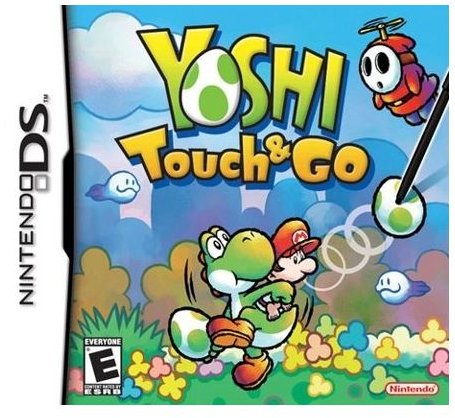 Release Date: March 14, 2005
The visuals and character designs follow that of the Yoshi's Island series, which involves Yoshi and Baby Mario and Baby Luigi. This arcade-like game is a series of mini-games that gamers need to complete in order to get an improved high score, and interaction with this game is entirely through the touch screen.
Mario Party DS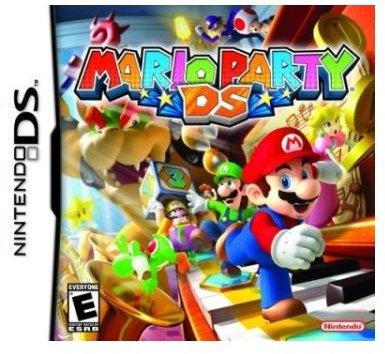 Release Date: November 18, 2007
This 11th installment in the Mario Party series features a total of 74 different mini-games to be played as gamers make their way through different board maps. The best way to get the most out of any Mario Party game is through its multiplayer, so it's a good idea to play with other DS gamers. However, there is no Wi-Fi, so players will not be able to connect with other gamers online.