Different Versions of the Milton Bradley Simon Electronic Game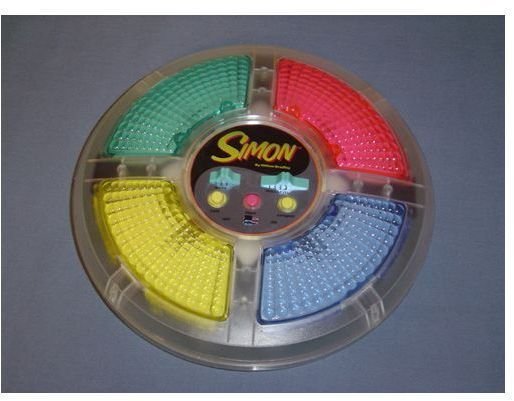 Milton Bradely Simon Electronic Game
Launched in 1978, Simon became an immediate, widespread success, and continues to be one of the top electronic handheld games on the market. Simon is a disc with four unique colored buttons that light up and chime in sequences that must be repeated by the player. Mess up a sequence, and Simon lets out an unpleasant, discouraging buzz. Of course, you probably already know this, especially if any of your childhood spanned the 80s.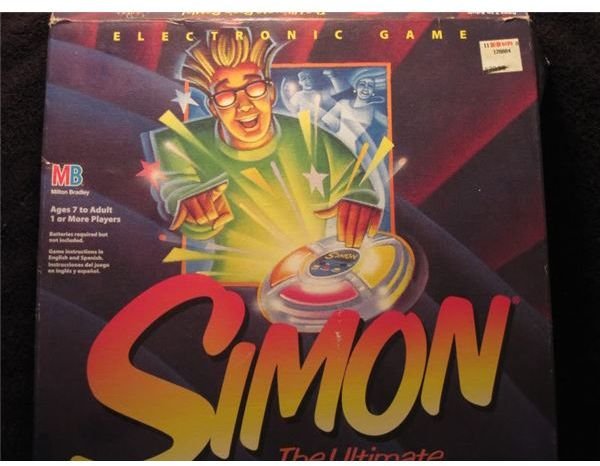 Simon has remained in production for over 30 years, spawning numerous clones remakes, and revisions. While the colors have changed, the game remains the same. You can pick up a version of Milton Bradley Simon Electronic game at Amazon for about $20.00. If you have money to burn and are a sucker for unopened retro packages, you can pick up a new copy of the original Electronic Simon for $437.50. That's quite the mark up from the original $24.99 price tag. Forget Apple Stock. Buy Simons
Simon Trickster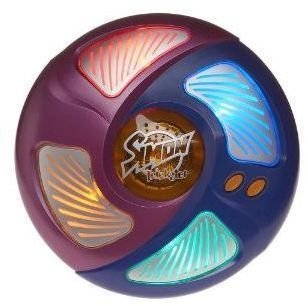 Simon Trickster is an adaptation of the original Milton Bradley Electronic Simon Game, which has the original Simon in one game mode and introduces three new variants. "Simon Bounce" bounces the colors from lens to lens, so you must match the sequence without having the benefit of stationary colors. "Simon Surprise" removes the benefits of colors completely, making every lens the same color. And "Simon Rewind" which is traditional electronic Simon Says that must be solved backwards.
Released in 2005, Simon Trickster is no longer available at traditional retailers. Instead, you will have to check out eBay or Amazon, where this rare piece of Simon memorabilia is for sale new in the box at the rock bottom low price of $189.99. If you don't mind used games, you can pick it up for about $25.
Handheld Simon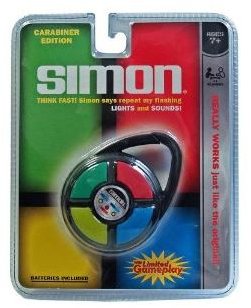 Not long after the release of the full sized Electronic Simon Says game, a handheld version was also released. Dubbed Pocket Simon, the handheld version was a smaller, portable version of Simon Says that looked similar to its fullsized namesake, although it was pretty large to be carrying around in your pocket.
The conversion of fullsized Simon to mini-Simon continued with every reproduction of the Milton Bradley Simon Electronic Game, with some units offering full playability and functionality, and others (like the keychain Simon pictured to the left) offering limited game modes and difficulties. You can pick up a keychain Simon today on Amazon for about $10.00.
References and Resources
Simon Game Image Nv8200p CC-BY-SA-3.0 via Wikimedia Commons
Simon Box Image Courtesy of Michael Elkins
Keychain Simon and Simon Trickster promotional images courtesy of Amazon.com
Hasbro: Electronic Hand-Held Simon
1UP: Simon Turns 30