The Top 5 Hidden Object Games for iPhone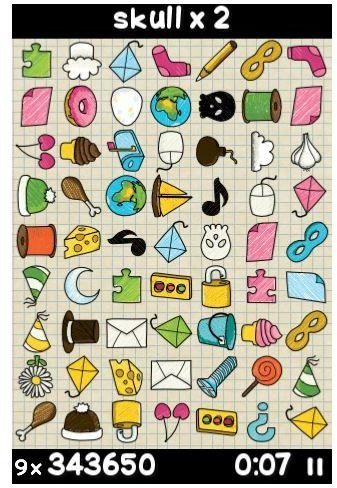 Hidden object games are no more a computer's darling. They are now being optimized for the iOS platform, and offer plenty of surprises and challenging tasks. Hunting down objects on the tiny screen is no easy job, and requires your attention and focus. The games built for, or ported to, the iPhone feature excellent visuals, sound effects and have a great replay value.
The one challenging aspect of a hidden object game optimized for the iOS platform is squeezing tiny objects in on the iPhone screen. But developers have done a great job in porting some top-class titles onto the 3.5-inch retina display. Here are some of the best hidden object games for iPhone that feature lovely graphics, additional mini-games and a good interactive story.
Doodle Find
Most of the games in this genre follow a similar trend – rooms with clip-art objects lying here and there, a list of objects that need to be discovered before the timer goes off and some additional puzzles to make the entire game more interesting. Doodle Find steers away from the usual stuff and creates a unique seek and find style of gameplay exclusively made for your iPhone.
Instead of a room or an exotic location, the game presents a grid filled with lovely doodles. You will be tasked to find a specific item within the given time limit. For example, you may be tasked to find three hats or 2 apples within 90 seconds and once you find them all, you score points that will show up in the online leaderboard. The game allows you to compete with players worldwide, which makes every single doodle game engaging. Apart from tiny doodles on a grid, the game doesn't boast any exotic hidden object scenes and additional mini-puzzles, but it is quite addictive and is one of the best free seek-and-find games for the iPhone right now.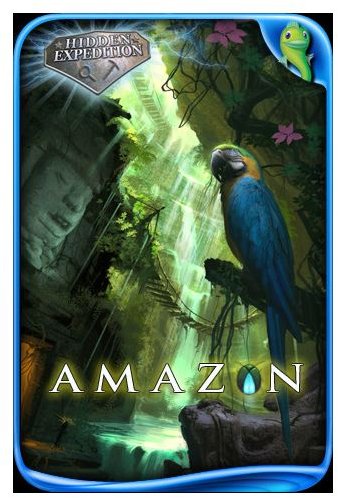 The Hidden Expedition series of hidden object games for iPhone gets better with each new game released for the iOS platform. Amazon is by far the best game in terms of the story, visuals, music and gameplay. The environments are much more interesting and vivid than just rooms filled with random objects scattered here are there. Every location, from jungles to ancient ruins has bright and colorful visuals, which makes object-finding immersive and engaging.
Amazon: Hidden Expedition has 50 hidden object scenes and various types of mini-puzzles that add more variation to the standard gameplay. The game also has a good 3 stage hint system that provides additional input on a challenging puzzle or a scene. Hidden Expedition can be played over and over again and each time, the hidden scenes will be more challenging than the previous scenes. With some very good visuals, plot and excellent replay value, Amazon Hidden Expedition is a must-have if you are looking for a top-notch hidden object game.
Nick Chase: A Detective Story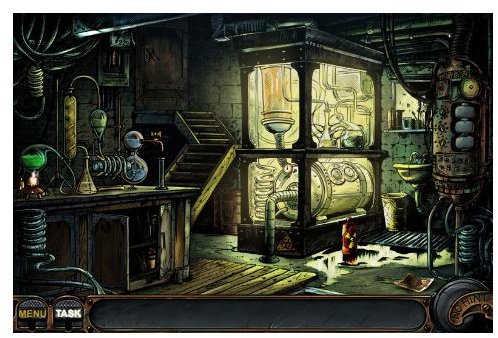 There are quite a few detective-themed hidden object games for iPhone and the PC, but what sets Nick Chase apart is its impressive interactive story. Like other games developed by Big Fish, this hidden object game is ported to the iPhone, but it never fails to deliver the same level of excitement that you've experienced on your PC. Optimized for the iOS platform, Nick Chase blends a well-crafted story with some ingenious hidden object puzzles and some great mini-games to keep you busy for hours.
The hidden object scenarios in this game offer multiple tasks to complete, including gathering clues from the scene of crimes, collecting and fixing parts of an intricate machine, and many other tasks that will help you come closer to solving a mystery. You also have a great hint system, in case you get stuck with a difficult puzzle. But the system has a limited number of hints, so you will have to be careful not to spend them too early.
Nick Chase is a good example of a hidden object game can have a good storyline and addictive gameplay. It requires your snooping skills and ability to deduce facts from the set of clues that lie scattered at the crime scene. The visuals are great and have a graphic novel touch, although some hidden object scenes are too dark for object hunting. Overall, Nick Chase is more than just a plain hidden object game. Its impressive interactive story and some good mini-puzzles provide a satisfying gameplay experience.
Twisted Lands: Shadow Town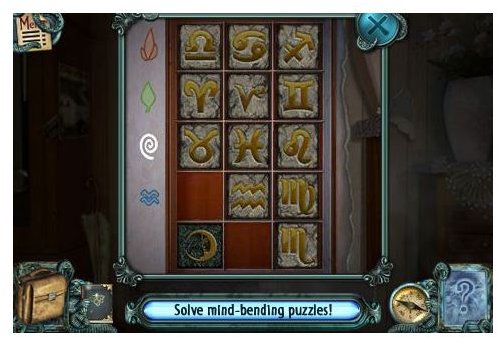 Shadow Town is another impressive hidden object offering with a solid plot. The game's rather dark and gory theme blends pretty well with the hidden object scenarios and mini-puzzles. The horror theme grips your heart with some terrifying moments, courtesy of some excellent, but morbid visuals. While hunting for objects and solving intricate puzzles, you will encounter gruesome monsters, ghouls and many other obstacles.
Designed for mature audiences, Twisted Lands: Shadow Town features 80 dark locations and more than 10 hidden object scenes. The seek-and-find puzzles are quite challenging but are not frustratingly difficult. The visuals are sharp, but sometimes they are too dark and hence one needs to adjust the iPhone's brightness before hunting down hidden objects. If you are a hidden object addict and fond of horror-themed games, grab this game immediately.
Detective Holmes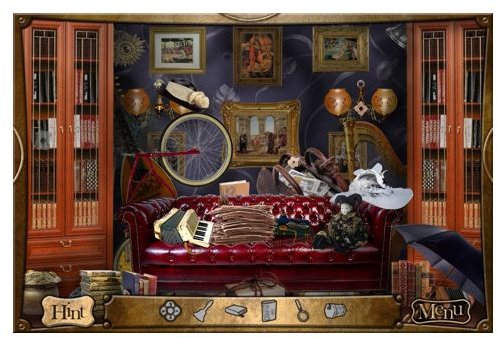 Detective Holmes brings the classic hidden object game to your iPhone screen. Based on the Sherlock Holmes series by Arthur Conan Doyle, the game adds a few variations to the seek-and-find genre by including a spot-the-difference game mode along with the standard hidden object gameplay.
In any hidden object game, story and graphics play an important role. The developers have paid more attention to the visuals than the story, as I find the plot too general to be of much interest. It is the visuals that kept me glued to my iPhone for a couple of hours. Remember that you're playing the game on a 3.5-inch screen, and so attention-to-detail and clarity is very important. And this game delivers the best in terms of both these aspects. The visuals are bright and colorful, and the objects hidden cleverly so that one has to focus more to discover them.
If you are looking for some great hidden object games for iPhone and don't care about the story, then you should buy Detective Holmes. As you can see there are also quite a few alternative games that have a good story and fun gameplay.
References