Mystery Case Files – Return to Ravenhurst - Game Play Hints and Tips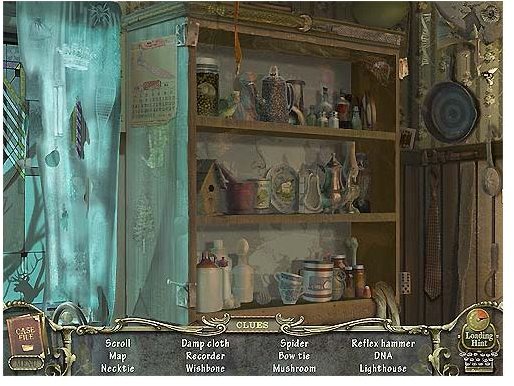 About Mystery Case Files – Return to Ravenhurst
Return to Ravenhurst is a sequel to the popular Mystery Case Files hidden object game series. Emma's soul has been freed, but her spirit has come back to warn you that Ravenhurst Manor is still haunted with evil. Solve the mystery by finding clues and items that will unlock the ominous secrets.
Game Play Basics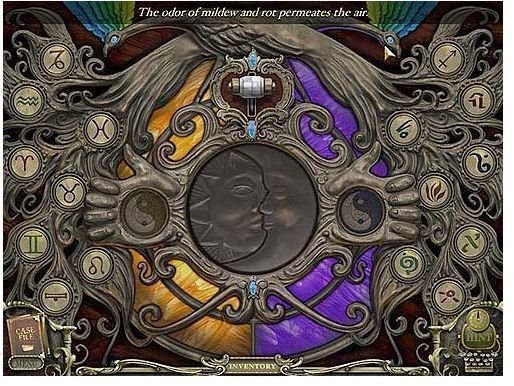 The exploration of Ravenhurst Manor takes place through several sections that have multiple hidden object rooms, clues and other types of puzzles to solve. Search through scenes by carefully scanning the area by slowly dragging your computer mouse over each area. New areas to explore will be indicated by your mouse turning into an arrow icon. When your mouse highlights a magnifying glass, click on it to get clues or see the section up close.
Hidden object areas can be identified by white sparkly icons. Click on them to reach the detailed screen with the list of items you need to locate. Hints are available through the Crime Computer that looks like an old fashioned typewriter at the bottom right corner of the screen. As you locate items, it speeds up the time it takes between using the hint option. When all objects on the list are found, you will be rewarded with a special item that will be useful in another area of the game.
Other areas have puzzles to solve that will require a bit of detective work. Frequently consult your Case Guide located at the bottom left of your screen. As you uncover bits of information, it is logged into this book that can be viewed at any time. The notes will contain drawings and other clues to help you out.
Interacting with Items
Tools, keys and other items are used to interact with your environment to solve puzzles and complete other tasks. To use an item, point your mouse towards the bottom of the screen to reveal your inventory. Click on the item you need and then click on the object you wish to interact with. If it is the correct one, the game will react accordingly and the item will be removed from you. Otherwise, the game will give you a snide remark about your detective skills and the item is put back into your inventory. If you are not sure what item to use, drag and drop it into the Crime Computer for analysis. A picture of where the item needs to be used will display.
Skipping Puzzles
Certain puzzles in Mystery Case Files – Return to Ravenhurst can be a bit difficult. If you are having trouble, use the "Skip Puzzle" button (when it becomes highlighted) to give you the solution and special item.
Winning the Game
Return to Ravenhurst has over 150 different scenes to explore. There is no time limit in the game, so don't rush and search each area closely for the best results. Once all puzzles, hidden objects and tasks have been completed you win the game.
Image Credit
Mystery Case Files – Return to Ravenhurst screenshots were taken by Sheila Robinson.