Enemies in Mother 4 - Successor to the Earthbound Series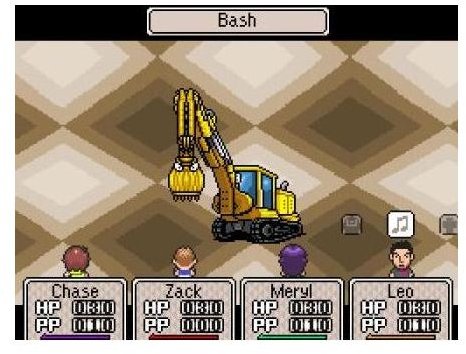 Top Earthbound Baddies That Should Return
The Earthbound series (or Mother series as it is called in Japan) is known for featuring strange enemies and bosses. From cranky old ladies to giant bugs, Shigesato Itoi's Mother games have provided enemies that may look silly but are certainly a force to be reckoned with. Now that some fans have set out to create a successor to the Earthbound series, you can bet we'll see a slew of new enemies. Which baddies should return, though? More importantly, which enemies from Earthbound, the most popular game in the series, should appear in Mother 4?
Dali's Clock

Moonside featured some of the oddest enemies in Earthbound. One really cool baddie was Dali's Clock. An obvious reference to Salvador Dali's "The Persistence of Memory", Dali's Clock is a melting clock that can cause a high amount of damage to Ness and his pals. It's also infamous for wasting a turn for every time it says "tick tock". Strange? Yes. Deadly? Definitely!
Skate Punk

Details on Chase, the main character in Mother 4, are scarce at the moment, but if he's anything like past Mother protagonists, then he's probably going to have to deal with some bullying. That's where the Skate Punks come in. Here's hoping some iteration of these street thugs appears in Mother 4. Maybe they can move out of Onett due to Ness's victory over their leader and reform in Flutune.
Beautiful UFO

Considering the story in Mother 4 will revolve around strange spaceships arriving at Flutune, there are bound to be some UFO-type enemies. Earthbound had a number of cutesy-looking UFO creatures. As harmless as these enemies looked, though, they packed a decent-sized punch. Hopefully Mother 4 sees the return of Beautiful UFOs, purple bow and all.
Starman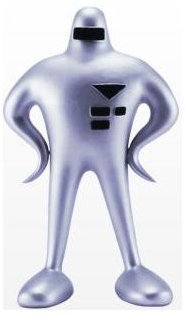 Starmen are among the most popular enemies in Earthbound. Strong and imposing, these extraterrestrial creatures have one sole purpose: to harm humankind. Although Starmen are directly linked to Giygas, seeing some of these guys in Mother 4 would certainly be pretty cool. Who knows, maybe a few of them survived and joined whatever creature is threatening Flutune.
New Age Retro Hippie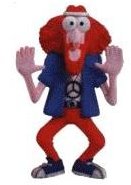 Is that Chuck Berry's "Johnny B. Goode" playing? Of course not! That's the theme that plays in the background as you battle the New Age Retro Hippie! These guys look strange, use toothbrushes in battle, and are in desperate need of a shower. Having said that, it would be pretty awesome if these non-conformists returned in Mother 4. After all, strange alien beings are causing the people of Flutune to behave abnormally, and it doesn't get any more abnormal than a New Age Retro Hippie.
Earthbound Enemies That Mother 4 Needs to Bring Back
Mother 4 may not be an official entry in the Earthbound series, but it certainly looks promising, and it's bound to follow in the footsteps of Shigesato Itoi's franchise and provide a vast number of odd enemies. Hopefully Mother 4 brings back a few favorites from the past and features them alongside its own cast of strange baddies.