About the Game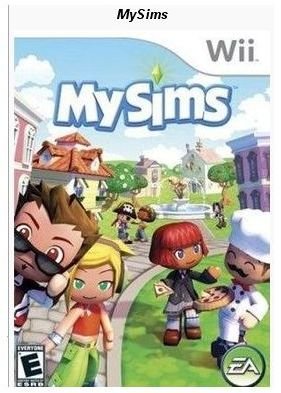 MySims (The Sim Wii) is an output for the original brainchild of Electronic Arts', The Sims. Released for the DS and the Wii, it's a sort of cuter version of the Sims that eventually spanned franchises of its own due to public clamor and acceptance. In this game, you'll creata Sim character who's job as the Town Builder requires you to create buildings and infrastructure in order to attract other Sims to where you live. Think of it as a cute SimCity, that's 3D and not as rigidly builder type.This is an excellent example of the quality family games on the Nintendo Wii..
Various Sim personalities with their own quirks and habits will ask you to create buildings and items for them and you have to match everything you make to their personality or else it's down the drain for you. As Sim Games are usually cut and dry without an actual storyline to follow, this guide will feature tutorials for the player who's just starting out on the Simulation genre. Aside from that, it will also help familiarize players with the various aspects of the game such as infrastructure building, item creation and Essence gathering.
Character Creation
We all have to start somewhere right? And in the popular Wii game, MySims the ground zero definitely has to be Character Creation.
So to get the ball rolling, let's start with creating the very character you'll be using all throughout the game. You'll be happy to note of course that you can edit the look out as the game goes on. Of course the look ediitng will only go as far as the hair and the clothes, plastic surgery is still out of the option, so love the body you're in!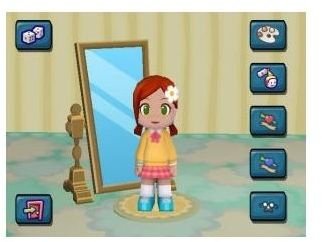 One of the many options you can pick with regards to your look is your character's hair, eyes, clothes and mouth. You can also customize your character's skin tone.
Something to love about MySims is the option to control your Sims' voice. Personally, I find this option very amusing as I've spent quite some time tweaking my Sims' voice. Think about the various pitches and vocals in the human larynx and you'll be amazed at how close the developers have come to mimicking (of course, in a Sims situation) the various ranges of the human vocal chords.
Added Tweaks to Your Sim
Afterwards, you can add customizables features like face paints, eyewears and what not to your character. Just scroll through the various options that you want and when you're done, pick a name that will stick to you like glue.
Now if you're in a hurry, you can use the Sims Randomizer which lets the game actually create a character for you sans the motions of actual character creation. However, this is highly unadvisable as a great part of the appeal to MySims is creating a character you would find more appealing. Still, the option exists.
MySims Cheats
Of course, what are cheats but tweaks in a uber hyper mode? If you're looking for some extra juice to your MySims gaming experience, check out the list of MySims Cheats that Bright Hub has collected just for you.
On Buildings and Structures
Now the Sim character you'll be controlling is the Town Builder. Meaning you'll be in charge of the whole construction aspect of every building in town. Now in MySims buildings are affected by the interests of the inhabitants so it's a must to make sure that whatever you build will match the interests of that particular Sim. To make sure that what you're building will jive with interest of the Sim., open your Relationship Book via the My Stuff Menu and look for that particular sim.
A good way to make sure you always get a positive result is to maximize a Sim's main interest first before moving on and so forth.
To start creating either a single or a 2 storey building, take the base block and size it however you wish. Move it to a particular place that you wish to build your ediface and use the A button to release. Resizing merely means picking the block up again and changing the parameters.
Tip: Holding on to the B button lets you have the same type of building or block already in. You'll find this useful for speeding up the process of creation when it comes to accessorizing the house. This is not to be confused with pressing the B button as of course doing that will delete your block.
Building Blocks and Paints
Remember that at the beginnings options and structures are limited as you've yet to unlock various designs. So it'll be interesting to note that you can actually go back to whichever building and just edit it out as your game progress for a maximum effect.
Now, each time you add or delete an accessory in your building, the Interest Wheel will move accordingly to a particular interest. Since we've already agreed to max out a particular interest, pay attention to whatever you might be adding or deleting when building something.
Paint for Your Buildings as Well
Don't forget to add color to your buildings by painting them. Each section of the house will be available for a splash of color and all you need to so is find the color wheel and painting. Once you've completed a structure, press done and move on.
And speaking of buildings…
MySims Characters and Buildings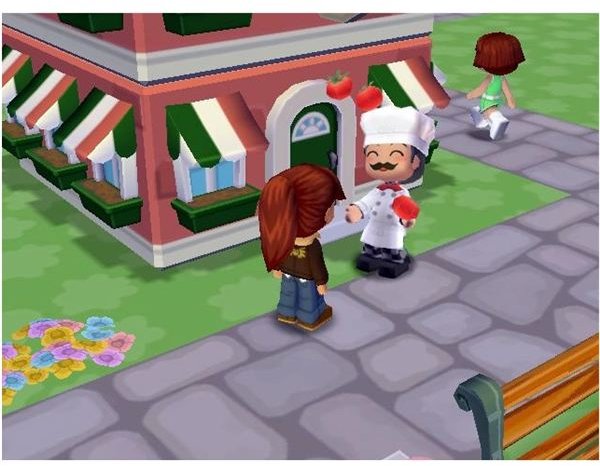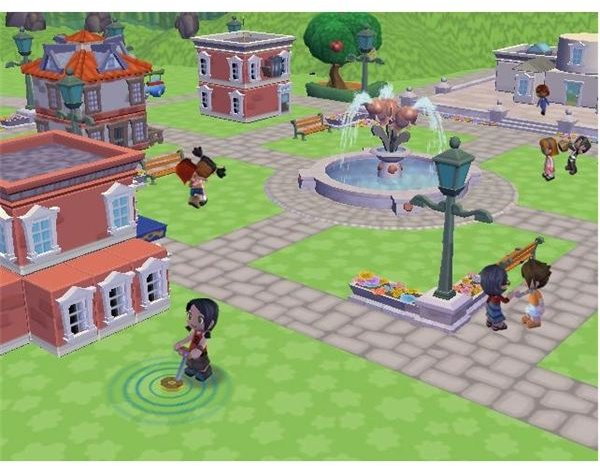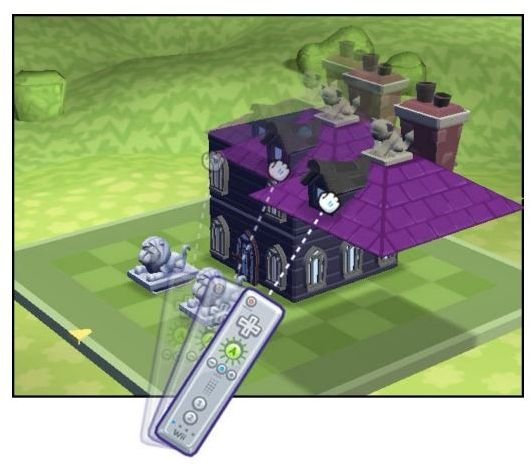 Mailboxes
A building's mailbox will have three options available to the Town Builder (that's you!). These are the remodel, relocate and kick out Sim option. The name pretty much speaks for itself but for emphasis…
Relocate: This option means you make your Sim move to another lot. Be careful though, as relocation means you have to build everything from the ground up again
Remodel: Basically, this means adding certain tweaks to a building's exterior. useful if you want to beef up certain interests of a particular buildnig and for when new items are introduced in game
Kicking out Sim: Harsh but necessary for the development of the game, this options means you're displacing a particular tenant from either their home or their business. Don't worry as you will have the option to invite them back via the Relationship Book – the very same one you use to check a Sim's particular interest.
Wrap Ups and Continuations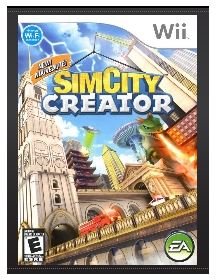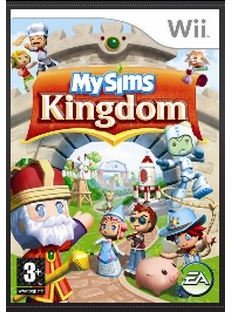 That's it for the first part of this guide. For a continuation of the MySims game guide, watch out for the preceding article to this. However, if you can't wait and need to have more of the MySims' franchise – why not check out other variations of the game?
There's always MySims Kingdom for the player who wants more of the MySims feel or the Sim City Creator for players of the Wii console who are looking for more builder type games. Whatever your needs may be, so long as its a simulation game, EA is sure to have produced it.
The Guide Continues…
Make sure you continue on to part 2 of the Guide to MySims for the Nintendo Wii. The first part has 3 pages and the second part has 2 pages.