The Best Free Online Pirate Games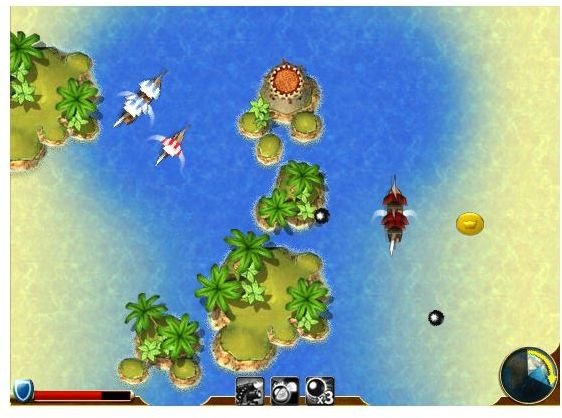 Pirates: From Classics to Online Games
Treasures, ship battles and Davy Jones's Locker remind us of pirates and their unforgettable legend. When we think about pirates, we imagine a treacherous half-legged captain with a talking parrot on his shoulder- an image portrayed in numerous story books, movies, and cartoon series. Robert Louis Stevenson's Treasure Island is a very nice example of a pirate-inspired children's classic. The book has everything from treasure hunts, schooner fights, and half-legged-bandana-wearing sea robbers and is still one of the finest classics of all time.
A pirate's treasure map and ship appeal to every kid's imagination. Your child builds tree houses, invites friends, draws his own treasure map, and sets on an imaginary gold-hunt voyage. However, an Internet-savvy kid would rather take his laptop and play his favorite free online pirate games than let his imagination go astray. There are several pirate games over the Internet that requires your kid's play skills to relive a pirate's life. Here's a list of some of the best online pirate games over the Internet:
Pirates: Captain Jack Adventure
Navigate the high-speed "Lucky Fishy" schooner through the depths of the treacherous sea teeming with gruesome monsters and rival pirate ships. The main objective here is to pass each level, destroying enemy units and navigating your ship through different obstructions. You can control the ship using arrow keys or WASD keys and left mouse button to fire cannon balls.
The top-down visuals in Pirates: Captain Jack Adventure is extremely beautiful and the orchestral sounds blend perfectly with the game's pirate theme. The game is fairly easy to play, but ship battles can be difficult because you will have to aim and then hit any enemy unit. Sail away with Captain Jack's daring crew at your own peril!
Play Pirates: Captain Jack Adventure Free
Puke the Pirate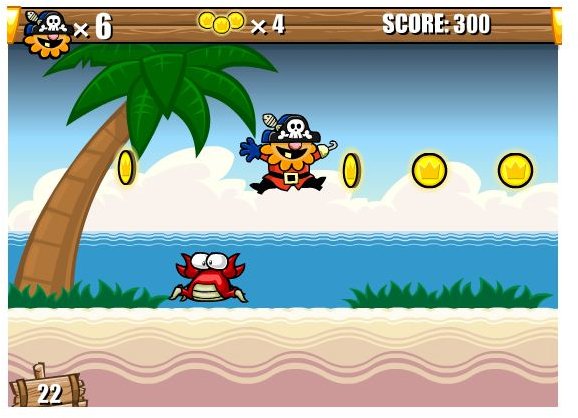 Ever heard of a funny, "fart-flying" pirate? Well, that's Puke the Pirate with his strange weapon of choice. He does all these crazy antics to go past his enemies and get access to a secret treasure left by the dreaded pirate Black Barf. There will be wild enemies and dangerous obstructions, but our cutesy pirate's weirdest attack powers can easily tame any deadly dangers.
Puke the Pirate is a nice Mario style platformer with loads of fun levels and treasure-hunting madness. You will have to use the directional keys to move him and space bar + down arrow to unleash his unique powers to defeat enemies. There are several trinkets and gold coins to collect and numerous treasure chests to unlock. If you like platformers that tickle your funny bone, then Puke the Pirate is a perfect humorous online pirate game for you.
Play Puke the Pirate Free Online Flash Game
Disney's Pirates of the Caribbean: Cursed Cave Crusade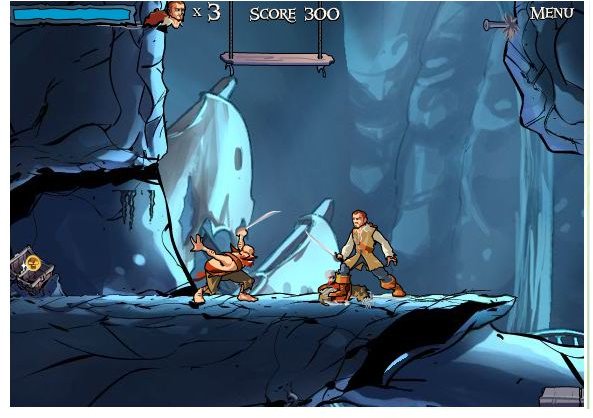 If plain hack-and-slash online pirate games is what you prefer, then Cursed Cave Crusade will certainly be your first choice. Featuring our swashbuckling Captain Jack Sparrow in a 2D avatar, the game lets you fight your way through ghost pirates and numerous traps.
The main objective is to sword-fight your way through Barbossa's dangerous hideout and save damsel in distress Elizabeth Swann. You will have to use arrow keys to move Jack and spacebar to rip through enemies. With excellent cartoony two dimensional graphics, Disney's Cursed Cave Crusade is one of the best free online pirate games.
Play Pirates of the Caribbean: Cursed Cave Crusade Online