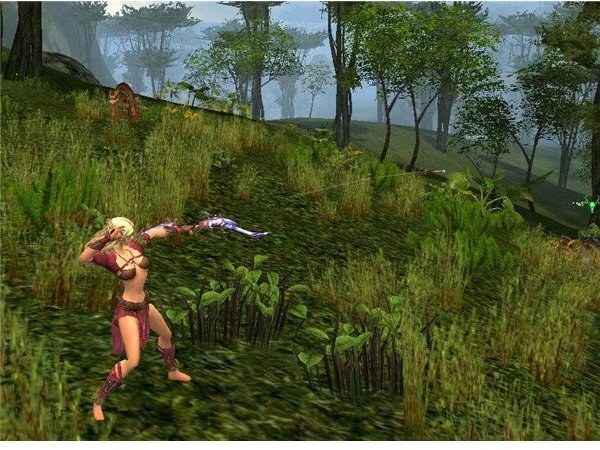 Camp
Summer camp can be a really fun experience for kids and teenagers that want to share their passion with other kids their age. There are camps out there for everything from computers, cooking, certain sports, to losing weight, and of course the Girl Scout and Boy Scout camps.
Camp used to be more about playing games outside, and learning new things. It still is, but now there are also computer labs and video game areas that campers are able to enjoy for their off time. Most of the camps don't have "state of the art" computer labs, but they are quite decent enough to play most games that have been out for a few years. Many also offer console games for the PS3, XBOX 360, and Nintendo Wii.
Cooking Camp
For kids that show a big interest in cooking, sending them to an overnight camp or day camp that involves cooking is a great idea. There they will learn about cooking, baking, and even the ins and outs of the restaurant business. Many also still offer arts and crafts, sports, and more besides just cooking.
Camp computer games for cooking are available at these camps too. Look for fun games such as: Cooking Academy, Go-Go Gourmet, Gourmania, Hell's Kitchen, and Hot Dish.
Computer Camp
Campers going to a computer camp learn about everything on the computer. This is really for the kids that don't want to bother with the archery, swimming, horseback riding, and other things that other camps offer kids. That is okay though because at computer camp, these kids learn about everything from making websites, to creating graphics, putting a computer together, and much more.
They want to have fun too though, so they really enjoy all types of games. Camp computer games offered at this type of camp really can range from everything you can think of. They can play online games such as Guild Wars, browser games like Farmville, Tycoon style games, and everything in between.
Sports Camp
There are summer camps available for all types of sports. Depending on which sport the camp is for, there are many computer games available for the entertainment area. This includes camp computer games, console games, and even foosball, air hockey, ping pong, and more!
For example, a football camp could have Madden NFL 09, and a basketball camp could have NBA Live 10.
Weight Loss Camp
Some kids really just need help losing weight. There are camps for that where kids are forced to be active and not just playing computer games and watching TV. They do however often have some downtime to do these things, and weight loss games such as using Wii Fit really helps – while also keeping them active! Wii Fit can be used to really help because it is a fun workout that is also a game, which engages the kids to stay active and have fun working out with the Wii.
Boy Scouts and Girl Scouts
The Boy Scouts and Girl Scouts is a classic camp that these scouts can go to as day camp or overnight camp. They learn everything they learn in the scouts and more while there. They earn badges and also make many new friends. The newer updated camps also have some focus on technology and letting the kids have fun in these entertainment areas. Video games found here can include everything from the Madden sports games, Nancy Drew, The Sims, and everything in between!
Tycoon Games – fun for any camp!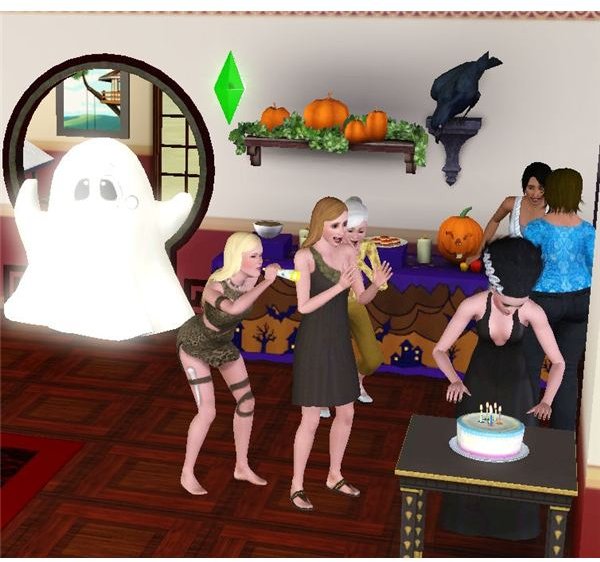 People of all ages love the tycoon style city-building video games. The Sims, Sim City and Rollercoaster Tycoon series of video games really have made this a big favorite for kids. The only problem with playing them at camp is that others could go in and alter their games. Make sure to set it so that they are password protected when they login to the computers, and there shouldn't be an issue with that.
The Top Ten Tycoon Games is a great place to check out some fun camp computer games.
Facebook Games
Most (if not all) of these summer camps will also have a reliable internet source for their campers to use. They can stay in contact with their family and friends back home with their e-mail, Facebook and Myspace accounts, instant messaging services, and whatever else they use.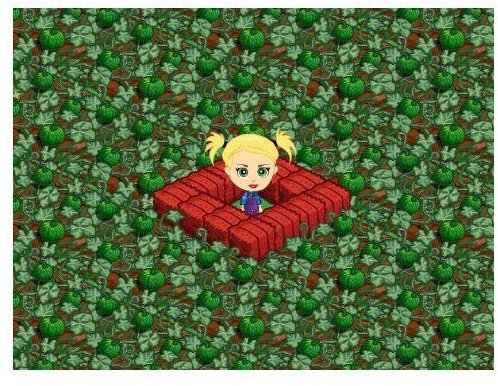 Many kids play Facebook games such as Farmville, Frontierville, Sorority Life, YoVille, Castle Age, Zoo Paradise, ESPNU College Town, Vampire Wars, Mafia Wars, etc. Let them go ahead and play these while at camp too. Most camps give a certain amount of time for each camper to use the internet and/or computer, so let them play these instead if they want to.