The Sims 3 Ambitions Review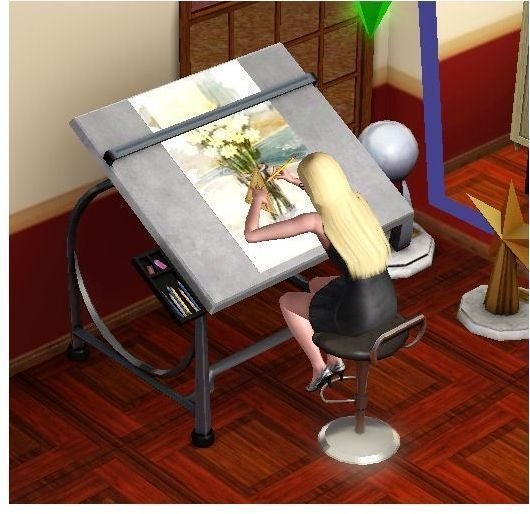 The Sims 3: Ambitions
The Sims 3 Ambitions expansion pack is mainly about new professions for your Sims. With it you also get Twinbrook, a new town, new hobbies, skills, places of business, and of course new fashion and décor.
Note that before installing the expansion, you must first have the base game of The Sims 3 installed on your computer.
New Buildings
After you install The Sims 3 Ambitions and load it, you have the option of placing new buildings into your town. These new places include a consignment shop, fire station, salon, and a junkyard. If you don't have an empty lot, you can always install them later.
In Ambitions your Sims can also get involved in Real Estate. They can purchase businesses or become a partner and then buy them out. Great option for the Sims that like to just sit back and relax and then collect the money from other Sims hard work!
Professions
The professions available in The Sims 3 Ambitions include: Architect, Firefighter, Ghost Hunter, Inventor, Private Investigator, Sculptor, Stylist, and Tattoo Artist. Each level in a career path for each profession also has new outfits that it unlocks for your Sim.
**
Architect / Interior Designer
The architect or interior design is a profession that is for those that love to redecorate their towns. It helps to have high artistic and charismatic skills and many friends to solicit your services to. Start as a "Dictator of Design" and end up as a "Dictator of Design."
Firefighter
A firefighter is brave and puts out fires, captures Mysterious Gnomes and is quite possibly the town hero. Sims must also maintain their fire station and their fire truck. Start out as a "Waterboy / Watergirl" and end up as a "Fire Chief."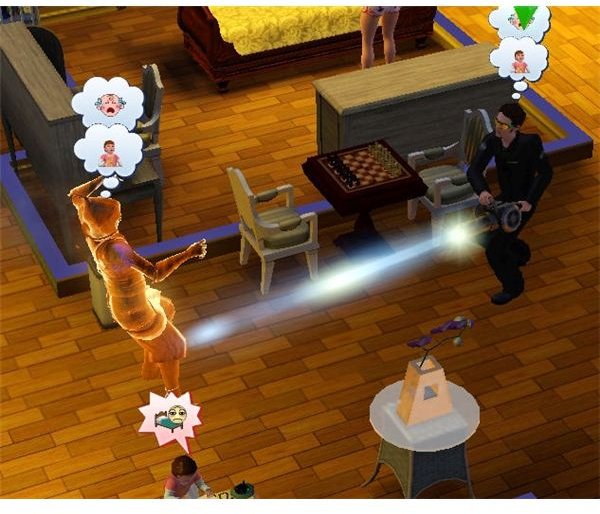 Ghost Hunter
The ghost hunting profession is all about hunting ghosts and banishing them from your town. If you are a bit on the quirky side and perhaps like to hang around in the graveyard, this is the job for you! Start out as a "Tarot Card Reader" and end up as a "Paranormal Expert."
Inventor
Inventing is a hobby and a profession introduced with Ambitions. With this profession, you work when you want to and can discover and invent (and blow up) many new things, even make your own SimBot! The highest rank as an Inventor is as a "Fourth Dimensional Architect."
Private Investigator
Private Investigator is a profession that is great for Sims with high logic, charisma and athletic skills to solve cases. Sims start out as an "Eavesdropper" and end up as a "Private Eye."
Sculptor
Sculpting is a skill that may be also be a self-employed career. Sims can sculpt whatever type of sculptures they wish and sell them for their job! Sims start as a "Questionable Potter" and end up as "Master Sculptologists."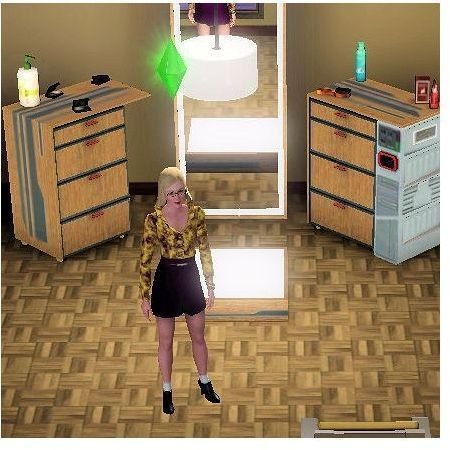 Stylist
The fashion career is a fun new profession that is perfect for those Sim players that are always changing up their Sims fashions. Now, they can makeover the entire town! Start out as a "Fashion Fledgling" and become a "Fashion Phenomenon."
Tattooing
Tattooing is a "hidden skill" added to Ambitions. Sims can now have tattoos that are fully customizable with up to five layers placed on their upper, lower, or full back, ankle, chest, neck, stomach, shoulder, bicep, forearm, or wrist.
If your Sim doesn't like to work in a conventional sense, they can become self-employed simply by going to City Hall after they have at least one point in a skill career.
* Teaching is a new career track that was added, and the Medical career track also received new features.
New Lifetime Wishes, Lifetime Rewards and Traits
The Sims 3 Ambitions also added new lifetime wishes, lifetime rewards and traits for your Sims.
Lifetime Wishes that were added include:
Descendant of da Vinci – earned by mastering painting, sculpting, and inventing.
Fashion Phenomenon – earned by reaching level 10 in the fashionista / stylist profession.
Firefighter Super Hero – earned by saving 30 lives while on the job.
Home Design Hotshot – earned by completing 100 top scores for jobs completed.
Paranormal Profiteer – earned by reaching level 10 in the Ghost Hunter profession.
Pervasive Private Eye – earned by solving 35 cases while on the job.
Monster Maker – earned by creating 3 monsters.
Lifetime Rewards that were added include:
Artisan crafter
Career cash booster
Efficient inventor
Entrepreneurial mindset
Fireproof homestead
Fireproof your home
My best friend
Professional Simolean booster
Suave seller
Traits that were added include:
Born Salesman/Saleswoman
Dramatic
Eccentric
Eco-Friendly
Perceptive
Savvy Sculptor
Graphics (5 out of 5)
The Sims 3 graphics are very detailed and the best so far in the game series. This Ambitions expansion pack doesn't disappoint in the graphics area at all. The customization for the whole game, including this expansion is limitless. If you want to change fabric, color, or style of something it can easily be achieved for the look you are going for in your clothing or décor items!
User Interface (5 out of 5)
If you have ever played a Sims game, the user interface in The Sims 3 is quite easy to navigate and figure out. This expansion didn't make adjustments to it, so based on the overall ease and navigation of it, it is excellent.
Sound (5 out of 5)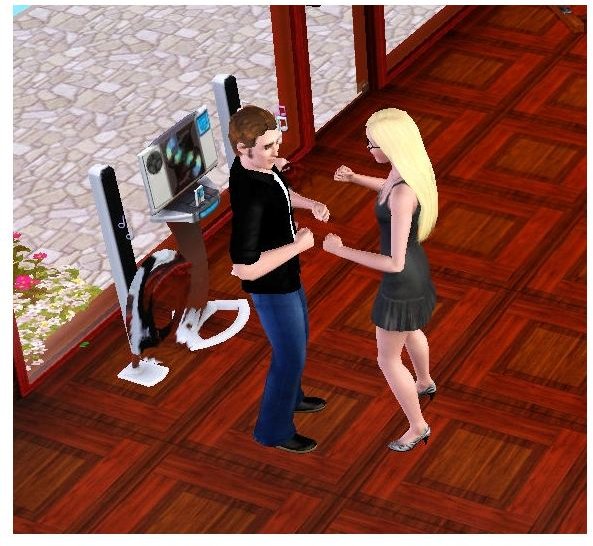 The Sims 3 Ambitions added the "Roots" and "Soul" radio stations. However, when playing the game you are able to turn on and off sounds, and even listen to the radio in your Sim's house, and if the primary stations aren't your thing, custom music is able to be added to your game to give you limitless options from your personal music library.
Gameplay (5 out of 5)
The Sims 3 gameplay is really only limited by your imagination. If you can think of something you want to do it in the game, you can probably do it. If you can't, just wait for it to be made available or perhaps even suggest it to the developers. Chances are though, it will be available soon. This is quite possibly the best simulation game ever.