The Sims 3 Custom Music Guide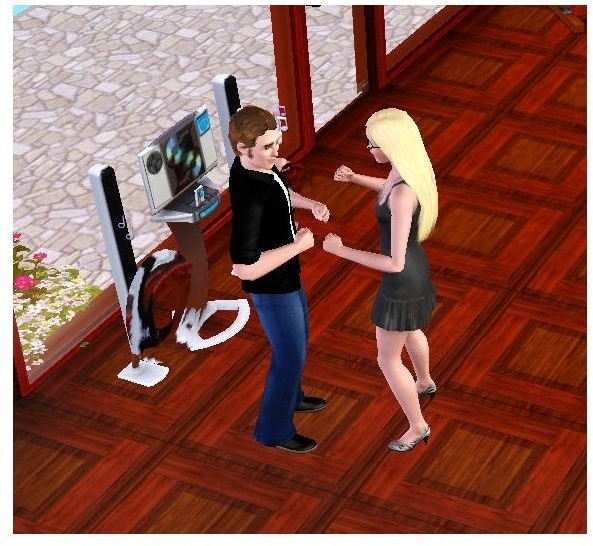 Sims 3 Music
The Sims 3 offers different styles of music that Sims can play on their stereos. There are base channels that can be played as well as new ones that were added with expansion packs.
The Sims 3 base game includes: Classical, Electronica, Indie, Kids, Latin and Pop.
The Sims 3: World Adventures added: Chinese, Egyptian and French.
The Sims 3: Ambitions added: Roots and Soul.
Sims 3 custom music is a customized channel where you can add your favorite music to the game.
Custom Music Included in The Sims 3
To access the music at all your Sim needs a stereo. After purchasing one and turning it on your Sim can set it to the type of music they want to listen and dance to. Some customized music is included already.
Custom music included with The Sims 3 games so far includes the following songs:
Blame It On Me by Floor Thirteen
Ghosts by Ladytron
I Love LA by Young Dre The Truth
Punches, Kicks, Trenches And Swords by Pint Shot Riot
Revolution by Bang Camaro
The Other Side by Dexter Freebish
True Stories by Datarock
More songs are speculated to be released with future expansion packs.
How To Add Your Own Music
Listening to the same old songs in The Sims 3 can get boring for you and your Sims. With the custom music option, you can add all of your favorite music to the game. They made it easy so as long as you have an MP3 and know how to drag and drop you can do it.
First thing you have to do is locate your Custom Music folder. It can be found by going to the My Documents folder then the Electronic Arts folder and then The Sims 3 Folder and finally you will see the Custom Music folder. Leave this folder open.
Next you need to locate the music you want to add to Sims 3 custom music folder. After finding some songs you'd like to add, right-click and copy the songs and then in an empty area in your Custom Music folder and right-click paste. The songs should have been copied to your Custom Music Folder.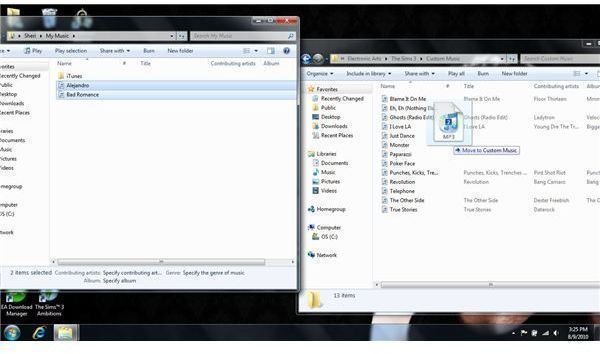 Another way is to simply drag and drop the songs there. This could mess up your playlist on the songs elsewhere though, so I like doing the copy and paste method. Either way will work though.
If the song is a mp4 or anything other than an mp3 it will not play in the game. Before adding the song, make sure that it is in mp3 format.
Once the song is in that folder and is the correct format, it will play in your Sims 3 game. Enjoy your new Sims 3 custom music and add to it as you wish!