Plants vs Zombies 2: What Do We Want?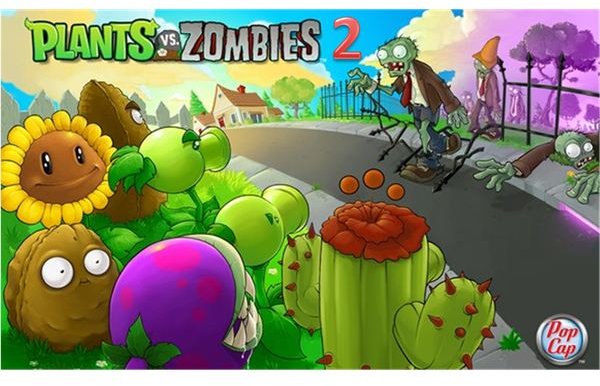 Plants vs. Zombies 2: Where Are you?
When PopCap's award-winning game Plants vs. Zombies became available to players on May 5, 2009, no one could have expected it to be the global hit that it has become. It has been mentioned in hit shows such as Modern Family, and PvZ shows up regularly in multiple online comics. Fan art, crochet projects, and various interpretations of the game litter the internet. One man even painted his speedboat with a Plants vs. Zombies theme. To say that this modified tower defense game has a strong fan base is quite an understatement.
Needless to say, fans around the world have been interested in the sequel despite the game's re-playability. They simply want more, and who can blame them? This writer definitely marches along with the loyalists who clamor for more plants and more zombies.
Bad Plants vs. Zombies 2

What do fans really want from Plants vs. Zombies 2? I can tell you what we don't want. We don't want any of the sites who claim to have a copy of this game "free for download". Since PvZ reaches so many age groups across all sorts of platforms, many of the people who play PvZ are not the savviest of internet users. They do not realize how many dishonest and horrible companies and websites are out there on the internet. A quick search for Plants vs. Zombies 2 results in a number of sites with completely fabricated screenshots and headers that dominate the screen. In tiny letters somewhere on the page, they may say that the game is due to be released soon, but invariably, a large DOWNLOAD NOW button can be found in a prominent position on the page. This is downright stinky, and I don't mean Stinky the Snail. I can guarantee you that what gets downloaded will not be Plants vs. Zombies 2. Why? Because PopCap has not released the game, and they have no estimated release date for the sequel.
The only thing that PopCap has said about Plants vs. Zombies 2 is that it "may be released in the next one to ten years". This is what PopCap's co-founder John Vechey told Stephen Totilo during an interview.
Plants vs. Zombies 2: More Plants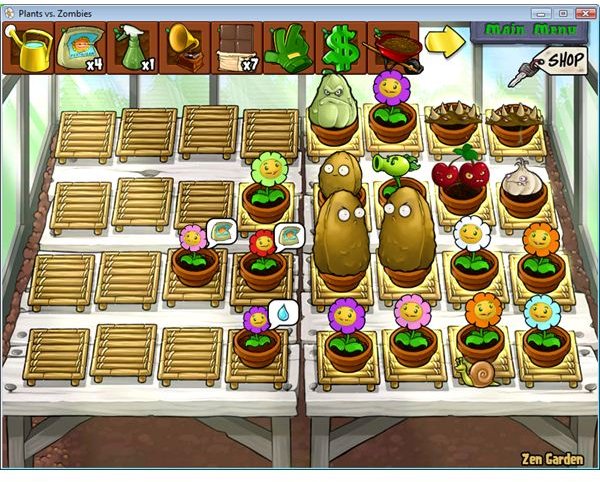 Does it need to be said? PvZ fans want more plants. We love our peashooters, three-peaters, and sunflower, but we want more. After seeing some of the original concept art from the planning stages of Plants vs. Zombies, I want to see the carrot and the peanut in action. A tomato would be really great as well. Maybe an exotic fruit could have a place as well. How about a durian? Okay, maybe that is getting a bit too exotic. An exploding pineapple could great fun. If those were introduced, I would be so incredibly excited to get one of them in my Zen Garden.
Speaking of Zen Gardens, perhaps PopCap would allow us to breed our plants in hopes of creating and obtaining cross-breeds. A three-peater and a melonpult could spawn a triple melonpult. I would kill for one of those; moreover, think of all the zombies I could kill with it.
After reading through several active fan forums, I found a list of suggestions on BigFish that I must mention. Players respectfully request Twolips, Chompers with interchangeable heads, and the all-powerful Suncatcher. I have no real idea of what the Twolips do besides make us chuckle at the clever pun. Perhaps they kiss the zombies to death. Chompers with lion heads and dragon heads could be fun. The Suncatcher that acts like a Golden Magnet for sun seems to be an incredibly popular request.
Last but not least, I think everyone agrees that we need bigger zen gardens or more zen gardens. We want to keep all our plants, and some of us are determined to collect every single color of marigold and then some. Unfortunately, the zen garden is not big enough for one of every plant, and the decision of which plant to sell off to make room for new ones leave some players devastated and crying for help.
Plants vs. Zombies 2: More Zombies
Not surprisingly, most PvZ players spend their time dreaming up new plants. Afterall, the plants are the good guys and on our side, and the zombies, to put it simply, are not our friends. One of the best suggestions I have found is someone requesting a pie throwing zombie. This zombie throws fruit pies at unsuspecting plants, giving the zombies some ranged attacks. (Anyone who has played a lot of Zombotony probably understands how annoying this could be.)

Most of the discussions around zombies center around the hopes of more clever homages like the "Thriller" zombie. In the newer versions of the game, this zombie has been changed to a disco zombie, but since I was an early adopter of the game, I have the zombie that could have stepped right out of the music video, "Thriller". I see forums full of people lamenting that they never got to see this zombie. I agree with them that they have missed out on something wonderful.
I think, for me, I would love to see zombies in funny t-shirts. Maybe a really beefy zombie could be wearing a shirt that says, "I <3 Plants." In all honesty, I will probably be happy with whatever zombies PopCap decides to feed me in Plants vs. Zombies 2 because I spend all my time looking at my plants anyway. On the other hand, my daughter has memorized the stats on all the different zombies as well as their biographies, so maybe I should put more time into thinking about my new opponents.
One of the most common themes on the forums for zombie suggestions appears to be zombies with various modes of transportation. We have requests for roller-blading zombies, airplane zombies, bi-plane zombies, motorboat zombies, and a Harley-riding zombie. Some of these sound a tad unbeatable, but players can dream.
Plants vs. Zombies 2: More Boards and Levels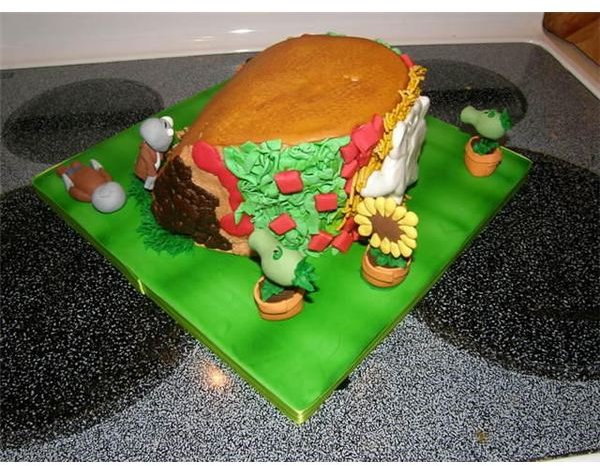 Players talk all day about their dream for bigger and better plants, but very few discuss what kind of new boards or levels should be available to us. Area and level design can be extremely difficult for the best game companies, so imagine how difficult it is for players.
The best suggestion I have seen is someone on a BigFish forum mentioning that she would enjoy playing a winter board. I take it a bit further and suggest several different terrains. Perhaps a desert terrain and a rainforest terrain would be exceptionally fun. Afterall, zombies that might attack a suburban backyard to get brains may also attack a village in the Congo for more brains.
We all agree that the water levels must stay, but some of us want ocean levels that can be populated with jellyfish even if they are decorative. Maybe zombies on the beach could be something that PopCap explores.
Plants vs. Zombies 2: Multi-player Mode?
Being a developer for online games, my husband asked me if I thought there should be a multi-player mode for Plants vs. Zombies 2. If the game plays much like the original, I would have to say, "No, there should be no multi-player mode."
If, howerver, people can obtain unique plants in some way and some sort of breeding program were implemented, then I would would beat on PopCap's door and demand a multi-player mode. I must have a way to trade my plants.
It would be interesting, also, to be able to breed zombies and send them after my friends. I want to eat their brains.
Plants vs. Zombies 2: The Conclusion

Ultimately, we PvZ fans will accept just about anything that PopCap decides to present to us as Plants vs. Zombies 2. We are eagerly awaiting a chance to use our plants to beat up on anything. Bring on the dinosaurs, bring on insects, or bring on the aliens! (Plants vs. Zombies was originally Plants vs. Aliens. Before that, it was Insaniquarium 2.) We are more than ready, and we're sick of the fake Plants vs. Zombies 2 out there preying on our love of the game.